Personal Growth - Pilgrim's Progress
by Megha Bajaj
There are no quick-fix solutions on the spiritual path. All there is is a marvellous, mysterious path upon which you must be willing to walk.
Download PDF Format
Tests for enlightenment
Here are a few questions for introspection. Verify your position.
A. Do I look to anything or anyone else for fulfilment?
B. Do I find any existence besides the Self, at any time,
More >>
---
Revelation
No more my heart shall sob or grieve.
My days and nights dissolve in God's own Light.
Above the toil of life my soul
Is a Bird of Fire winging the Infinite.
I have known the
More >>
---
We can measure our health, we can quantify our wealth but is there some means of gauging our spiritual growth? Perhaps not. As many the seekers, that many paths. Yet there is a certain common miraculous unfolding that happens to everyone who has chosen to tread the spiritual path. Certain common insights, similar perspective shifts and universal realisations unfold. Nothing about life remains ordinary. Using these common experiences of several seekers, this article attempts to understand what the landmarks of the pilgrim's progress are and how, no matter where you are, there is always a place higher to reach.

A disciple approaches his guru and asks, "How many years do you think it will take me to achieve realisation?" The guru smiles and answers, "Five years." The disciple's face falls and he says, "That's too long, guruji, isn't there a practice that will take fewer years?" The guru's smile grows and he replies, "Actually what I really meant is not five years but 10!" The disciple is now truly agitated. He asks, "What if I work really hard, what if I meditate every second, then will it be quicker?" "Then it will take you 15 years!", said the guru. Absolutely perplexed, the shishya asks, "The harder I am willing to work, the further you postpone my realization. Why is that so?" The guru explains, "When most of your focus is on the destination, will you do any justice to the journey? Please understand that there are no quick-fix solutions on the spiritual path. All there is, is a marvellous, mysterious path upon which you must be willing to walk. Your responsibility is to walk. How long will it take, how the path will be, remains for the Almighty to discern!"

Nodding his head slowly in understanding, the disciple asks, "I understand guruji. I do. Tell me, how will I know I am on the right path? Will there be certain signs that will show me that yes, I am indeed on the right track?"

"Good question," nodded the guru," You see, being on the spiritual path is like sowing a seed. Your responsibility is to buy the seed, ensure the soil is fertile and sow the seed. You need to constantly water your plant too. However, if every few hours you dig up the soil to see if the seed is growing you will only end up killing it. Doubts in your spiritual practice will only hamper your growth. Having said that, one also needs to ask progressive questions time and again to ensure that the spiritual seed that you sowed is growing and no weeds are harming it. You need to do a self-assessment every now and then. Yes, there will be signs, there will be landmarks. Use them as reiterations and walk on. Chairaveti is a word the Buddha used to say, go on, go on and that is what you need to do."

Signs do exist. They pull one higher and higher in the spiritual journey acting as trailers of what is to be expected ahead. As confirmations that we are on the right path. Without them, one would indeed be lost. How these signs come, how they are experienced, may be different for each individual. For Ashok Chauhan, CEO of a software company, spiritual growth has happened in spurts. He says, "Osho once said that spiritual growth often happens like a lightning flash. There is darkness and all of a sudden, one sees a flash of light, and clarity dawns. Nothing is the same as before. For me, there have been several of these 'lightning' moments that turned me into a believer from a non-believer, a disciple from being a sceptic."

Chandrika, author of enlightening books like Atma Siddhi and Bhaj Govindam, says, "For me, there has been no sudden epiphany which led to spiritual attunement. It happens so gradually, it is like slipping into a peaceful smooth sleep. However, as one delves deeper into the spiritual aspect of one's personality, one actually morphs into a new person, like a caterpillar morphing into a butterfly. Then one's world view undergoes a shift."

Yet, for many others, including me, spiritual growth has been the result of encountering one crisis after the other in different areas of life. For me, it began when my mother was diagnosed with breast cancer. Not knowing who to turn to, I turned to God for comfort. For Nilima Bhatt, founder of a spiritual organisation called Roots and Wings, it began with an identity crisis. She shares, "My spiritual journey began when I was 32. I was working with ESPN Star Sports as head of corporate communications for 25 countries across Asia. We were based in Singapore and I was doing the best work of my 10-year career. Yet, suddenly, overnight, I went from being the blue-eyed girl who could do nothing wrong, to someone my boss just didn't appreciate anymore. My self-confidence was shaken, and I had to dig much deeper to regain it." She adds, "That journey of arriving at a deeper place from where I could feel worthy again, was the beginning of my spiritual journey and it has unravelled the most extraordinary life for me."

Different people have different ways of progressing, in this unique spiritual journey. Whatever be the cause for progress, however be the progress that takes place in the individual's life, no one can deny that once the metamorphosis begins, every aspect of an individual's life undergoes an absolute transformation. Physical, mental, emotional and spiritual – awareness seeps in at all levels and the very being of the seeker undergoes a change. Expanding on this common change that everyone experiences, let's explore what magic you can expect at the various levels of your existence while traversing upon the spiritual path.

Transformations in the body
Almost every guru will agree with this statement: "A disease first begins in the mind and then spreads into the body." No wonder, even when an entire city is seized by an epidemic there are a few who remain untouched. They seem to have some sort of an invisible vitality fountain within that keeps them protected from all ailments. If disease was purely a body effect then there would be no explanation, as to why one person falls prey while the other remains strong through it all. Nilima says, "One of the best ways to check whether you are progressing on the path is to see if your general sense of well-being has increased, if you feel more energetic and fall less ill than you used to." Yes, a strong immune system can indeed be a barometer for spiritual progress. Most seekers also seem to have a younger, fresher looking face that seems to be untouched by any sort of toxic pollution – external or internal.

However, paradoxically (whoever said the spiritual way is easy!), a disease can also be a spiritual signal that asks one to stop and introspect, giving way to a deeper, more meaningful realisation. In my case, for instance, when I was afflicted by sudden sharp headaches accompanied by severe bouts of dizziness, with no solutions from a wide variety of doctors and specialists, I knew it was time to look within and understand where I was going wrong. Through the months of pain and anguish, I kept asking myself where I needed to improve in my thinking to heal my body. Finally the answer came. A deeply embedded pattern seeing myself as a martyr, one who could handle everything without help, was revealed to me. I was surprised and stunned. For had it not been for the physical pain, I would never have looked inside and seen that I was taking on much more than I could handle. After a lot of emotional unburdening and tremendous help from loved ones, gradually I have been noticing that the pain is receding without medication. Although I am still far away from being in an ideal state of health, I am doing much better than I was a few months ago. That, for me, is enough to know that somewhere, something right is happening within my life.

"Sometimes we fall ill because our body is detoxifying all the past negative thoughts and beliefs," says Rajan, the founder of a Chennai-based spiritual organisation called Alma Mater. He adds that often people who are seeking to attune themselves to the spiritual laws may find themselves suddenly ill. This is because before new coffee can be filled in a glass, the old coffee has to be thrown away. The body needs to throw off the years of conditioning, of negative thought process and the toxins that have been produced so that it can, in every sense of the word, make a new beginning.

Says 46-year-old Rashmi Mehta (name changed), a Delhi-based seeker, "It was only last year that I started recognising that I have a spiritual self. Suddenly I felt so peaceful and harmonious with all around me. Just when I thought I had got it all right, I was diagnosed with lung cancer. My spiritual mentors then guided me to the realisation that the disease was, in fact, a positive sign and the toxins I had accumulated over the years needed to be thrown out. Through meditation, yoga and ayurvedic treatment, I am now totally free of cancer in my body, and more importantly, in my mind."

Two parallel realisations about their body seem to dawn upon most seekers through their journey. The first, they realise that they are not their body – so even when the body is not well they continue to remain well. Although there may be pain, there is no suffering because of this fundamental understanding. The second recognition is that the body is the temple for the soul, and therefore needs to be kept clean, pure and healthy. Sattvic living food becomes the natural choice for most seekers. Najoo Sohonie, founder of a life leadership programme called Pi (Professional Insights), shares, "I remember at one stage in my life, I suddenly found myself eating only vegetarian food. This was strange for me, as I had an aversion for all vegetables, except potato chips, during my growing years."

I too used to be obsessive about junk food until a few months back. Now I find myself reaching out for more fruits and salads. I can no longer bear to load my system with unwanted toxins. I have started to see food as something which will become a part of me, and since this 'me' is pure, the food that I consume too should be sattvic. As Najoo reiterates, "It's all a process of refinement. The body is made of several layers starting with the gross physical body. As we keep travelling inwards on our spiritual journey, we see that the sheaths keep getting subtler and more refined."

Morphing of the mind
According to Zen tradition, the surest sign of spiritual progress is when you start recognising that you are the infinite sky and not the clouds, which wander within it. Thoughts are like clouds – jamming the sky, but these clouds are not masters, they cannot dominate you. If the sky remains itself, the clouds can be allowed to move and this is beautiful. However, the problem arises only when the sky is forgotten and clouds become our only reality. Then everything becomes ugly because freedom is lost. We become slaves to our thoughts.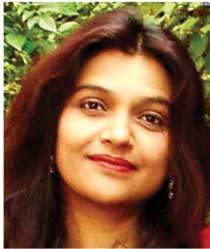 Check if your sense of well-being has increased,
and you are more energetic The greatest of gurus will tell you that when the mind wanders, don't try to stop it, don't try to bring it to some point, to some concentration. Allow it to wander, but don't pay much attention to the wandering – because for or against, you remain concerned with the wandering. Sooner or later, you will feel that the clouds are slowing down and there are bigger gaps between the clouds. They are not so dark or dense. The speed has slowed down, and intervals can be seen, and the sky can be looked at. Go on identifying yourself with the sky and not the clouds. Someday, at some right moment when your focus has really gone inwards, the clouds will disappear and all that will remain will be the pure, beautiful sky. When this happens, no unnecessary thoughts will cause ripples in the calm lake of your mind.

Although this no-thought state is the ideal place to be at, it is not easy to arrive here because the very nature of the mind is to think. Smriti Roy, a seeker from Mumbai, shares, "It's taken me years to reach a stage where I experience gaps between thoughts. I first went through a phase where I just started becoming aware of my thoughts. Once I became aware, negative thoughts started dropping away and positive thoughts began to take their place. Then slowly, as I continued my practice of meditation and chanting, gradually even the positive thoughts started becoming fewer and fewer. It's a truly amazing feeling to experience these moments of nothingness."

Shradha Mittal (name changed), a writer from Mumbai, shares her personal experience of slowing down. She says, "My mind used to be almost manically fast, and I used to be in a constant state of panic since I just couldn't seem to be in control of my life. Now I am not completely still but have slowed down to a great extent and I think it shows even in my speech, the way I do things and so on. There is no longer so much hurry or agitation about me." She adds, "Thoughts are still there but on the whole, far less turbulent than before. They run in the background, and I can curb them when I need to. Earlier, they totally had me in their grip and would whirl me around like a toy."

Surely, we can all relate to this feeling. Of being tossed and turned in every direction by our thoughts. I had reached a stage where I had so many thoughts, and such contradictory ones, that I no longer knew who I was. However, with constant taming of the mind – by allowing it to wander and yet not being too worried about where it was going, for the first time I have started to have brief experiences of silence. There are moments where I may be involved in ten tasks, and yet experience stillness within me. The stillness relaxes me, rejuvenates me and reminds me of the Source from which I come. Perhaps, an ongoing process for most of us seekers is to expand these moments of silence. To learn to detach from thoughts. Perhaps it will happen soon. Perhaps not. But walk we must! The word chairaveti means, go on, go on. That is what we need to do.

Equilibrium on the emotional front
Thoughts cause feelings. Yet feelings are so much more powerful than thoughts because they are charged by strong emotions. A simple thought could pass by: "My husband and I are not getting along like we used to." This single thought has the power to evoke within us emotions of resentment, depression, frustration, anger and many other undesirable feelings. You could go through an entire emotional breakdown just because of one negative thought. However, as one advances in one's journey, one notices that as the mind quietens, emotional breakdowns, emotional dramas and, in general, the whole gamut of negative emotions start receding only to be replaced by an almost unshakeable peace, happiness, love and more positive states of mind like these. This impacts not just the seeker but all his relationships – yes, most seekers, one finds, enjoy close, warm, relationships based on mutual trust, acceptance and compassion.

Dana Anderson, artist and healer shares, "Events that once left me flustered and angry now have a smaller ripple that I can observe while I am still accessing a sense of calm well-being." She continues, "When I was in my early 20s I remember having a hard day. I also happened to drop the pizza I had made for dinner. I had a complete meltdown. I fussed and blamed it on not having a proper pizza pan. My little nine-year-old daughter bought me a pizza pan for my next birthday. I was painfully struck to the core at how ridiculous my meltdown had been." She adds that such breakdowns over such minute things don't happen anymore. In fact, even the bigger issues in life seem small and she seems to have an inner strength, which allows her to enjoy and transcend all the issues without making a huge hue and cry over it.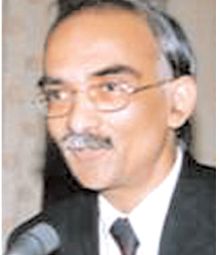 ANIL BHATNAGAR- Cheerfulness is a part of
one's life as one moves along the path Motivational speaker, Anil Bhatnagar, avers that cheerfulness becomes a part of one's life as one starts progressing in one's spiritual journey. Shraddha agrees, "These days, I am happy 90 per cent of the time. I find I can break out of bad moods and unhappiness pretty fast and return to a level of peace and tranquillity." Chandrika adds, "I find myself happy, at all times, in all things, for He is with me, He is in me, and soon, one day, when I reach that point, He will be Me."

Jamuna Rangachari, Mumbai-based author, shares, "For me, spiritual progress has resulted in a feeling of equanimity and peace. I find myself automatically looking at the spiritual angle in almost all situations – be it personal or societal. I used to be quite vocal and a bit aggressive in my opinions of other people. Now, I am more accepting and less judgemental. I realise that each person is unique and shaped by his/ her accumulated karmas." Adds Bheesham Mukherji, a teacher, "I know I am progressing on the path because I find myself becoming more and more compassionate each day. I feel for my students, I share their trials and triumphs. I am able to look at all of them like my sons and daughters and nurture them accordingly."

Personally, for me, this has been one of the most difficult areas for progress. Ever since I was a child, I believed I could cry and get whatever I wanted. I had always had my way. Then suddenly, coming onto the spiritual path I realised that it is not my will, but God's will that prevails. Things don't happen in my time, rather they unfold in His. Tantrums, crying, wailing, complaining has no effect on this parent. For the first time, I am learning to become patient. To wait. To believe that everything will fall into place in its own time without my getting frustrated, agitated and restless. Some day, I am sure, I too will reach a space of equanimity and equilibrium.

The sacred spiritual space
When walking along the spiritual path, the spirit or the soul becomes all important. Both the body and mind are present only to allow the soul to experience life in its full glory. Without it, their function would cease. A single transformation at this level can change everything about life. Life can be ordinary or extraordinary, mundane or miraculous depending on how in touch one is with one's spiritual nature. Here is what happens to a life when it begins to progress on the spiritual path.

Arun Wakhlu, the executive chairman of a spiritually inspired organisation called Pragati sums his spiritual progress beautifully by saying, "There is complete surrender. You dissolve. There is no sense of 'I'. Just a vast silent peaceful emptiness which co-exists peacefully with the world and all that it is. As you grow, there is a progressive increase in being more present to the moment and what the senses are bringing in." Every moment for him, is divinely inspired. Be it taking his old dog for a walk, or planting a guava sapling in the mulch on his rooftop, every action is conducted with absolute awareness.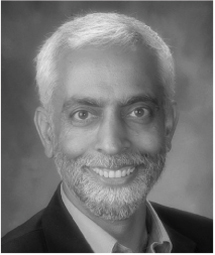 ARUN WAKHLU- There is complete surrender.
You dissolve. There is no sense of 'I'. Chandrika also feels this sense of absolute oneness. She says, "I have begun to see with different eyes. Today, I would see no difference between a dog, an insect, a flower and a person. They are all manifestations, all expressions of One who is so creative and exuberant, you can never finish counting His faces. Therefore, there is none richer than me, for who is mine? The whole world. So I work from a premise of plenty, not penury."

One also starts realising that everything that exists in one's life is one's own creation. This completely dissolves the 'blaming aspect' of one's personality and one takes complete responsibility for where life was, is and shall be. There is a great freedom in this realisation. Aiman Khorakhiwala, a young seeker, says, "I stopped blaming my parents for the way they are or the way they brought me up. Once the reactions stopped, a space was created for positive change." She adds that as she progressed further she recognised that her relationship with the entity, whom she calls God, was actually her relationship with herself. Whenever she thought, God should punish, she actually ended up punishing herself. She is now on her way to harnessing a more loving, more accepting relationship with herself, and thereby, with God.

For Nilima, a definite sign of spiritual progress is when one finds one's soul mission in life. She believes that she has a unique role to play in this wonderful place called life. For her, the word 'work' has evolved to become Life's work, your Soul's work. It is not just a way to meet your material needs but to fulfil your spiritual needs as well. You feel energised and alive while doing it, as if this is what you were born to do! She says, "By giving up my corporate life and asking the Divine to use me as a channel for Its work, today I find myself as a yoga teacher, holistic healer, integrated transformation coach, working with individuals and organisations and helping them evolve to a higher level of consciousness and wellness. I worship my work as I feel it brings out my highest self."

Indeed, the very meaning of success changes for those who are on the spiritual path. Chandrika shares, "For most of us who are achievers, success is a loaded phrase. Gradually, however, from wanting a fat bank balance or adulation I have realised that success can be measured in whether I am really awake to the colours of dawn, whether I truly enjoyed the first lick of a moist puppy tongue, whether I could pause with a child and discover a rainbow in a pool of oil, whether I could see God's face even when a calamity struck. Actually, there are no calamities. All things are His love."

In this arena, I know I am progressing because I find myself becoming more and more accepting each day. I, who lived in a world of divisions, of black and white, of good and bad, of right and wrong, am suddenly finding that such divisions are mind-made and not God-made. I am suddenly enjoying a rainy day as much as I would, a bright sunny day. I am finding as much compassion for a sinner, as I would for a saint. Wow! What bliss it is to break all boundaries, bit by bit, and live as freely as God intended me to.

Finally, one of the best checks to see if you are growing in spirituality is if you stop checking your growth altogether. Says Harvinder Kaur, the principal of an international school, "I really don't know if you can measure or quantify spiritual evolution. This desire to do so itself springs from a mind that is conditioned, we have always been measuring ourselves physically, academically, intellectually, even emotionally, and now comes spiritual measurement. I find that my desire to measure evolution has dropped. I am not looking for a report card for spiritual progress. I'm content to do all that I can and let it be. This, ironically, can be seen as a sign of spiritual evolution itself!" Confusing? Paradoxical? Well, that's the spiritual path for you! Chairaveti, chairaveti.

We welcome your comments and suggestions on this article. Mail us at editor@lifepositive.net