Personal Growth - Priceless
by B.K Shivani
When you mistake your net-worth for your self-worth, you devalue yourself

Download PDF Format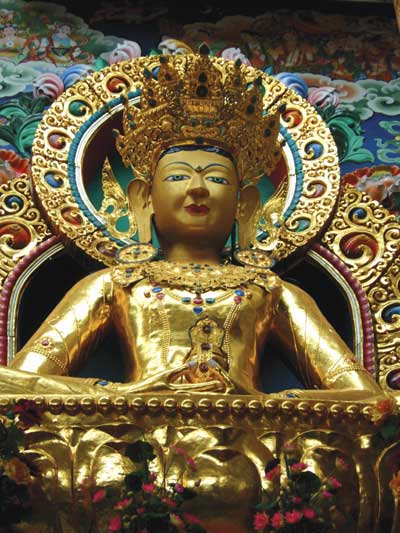 During the last few decades the concepts of self-worth and self-esteem have exploded into the arena of personal development with a flurry of books and courses promising to restore what was almost unheard of only a couple of decades ago. Self-worth and self-esteem mean almost the same thing. Both point towards the idea of 'value'. Ask a wise man what he values most in life and he will likely tell you family, friends and health. Why would he want a nice family and lots of good friends? Because relationships are the context for the giving and receiving of love. Why would he value health? Because when we have good health we are at peace. And when there is love and peace in our lives that's when we are most contented, which is the deepest form of happiness. So the highest value in life is love, peace and happiness. This is what makes each one of us 'priceless' simply because we cannot put a monetary or material value on any of these natural states of our being.

However, we grow up learning to measure our worth in quantifiable terms. Whether it's by the amount of money that we earn or by the size of our home, our position at work or the newness of our possessions, we all seem to learn to build our sense of self-worth and self-esteem around 'things'. We mistake our net-worth for our self-worth and in doing so we don't realise we are diminishing our value!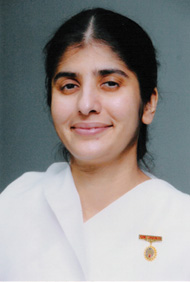 Noted Raj yoga teacher BK Shivani
of the Brahma Kumaris will deliver the
inaugural address at the Life Positive
Expo on March 25th, 2011. Net-worth is material and tangible while our self-worth is non-material and intangible. One is measurable in quantitative terms while the other is only 'felt' in qualitative terms. One is perishable while the other is imperishable. One is known when it is acquired and counted while the other can only be known when it is given away: i.e. you can only really know money and material after you accumulate it but you can only know yourself as a source of love when you give your love away.

Many of us forget one of the most important human characteristics – we are each unique human beings, with unique patterns of thinking and personalities. One of the deepest habits that we learn is to compare ourselves with others. We forget that we cannot be like, look like, act like any other person. Imitation always ends in failure, especially if we are dependent on being like someone else for how we feel about ourselves. And so the first and most important step in building our self-esteem is to break the habit of comparison, and to stop unconsciously trying to be like someone else.

Already perfect

We are all already beautiful and perfect, and we always have been that. However, we do not know this beauty, for it is hidden deep within, and we are not taught to go deep inside ourselves and see it, feel it, and express it. Inner beauty is made up of the innate qualities of spirit. When we know and are aware of ourselves as sources of love and peace in the world, sources of wisdom and truth in our relationships, then we know what we are.
| | | |
| --- | --- | --- |
|   | |   |
| | It doesn't matter what anyone says or thinks about us, as long as we think well of ourselves. | |
|   | |   |
But we don't know this because we are taught not to regard ourselves as spiritual beings. And when we learn (falsely) that we are only physical bodies we then try to find beauty outside ourselves. This is why the most physically beautiful people very often have the most fragile self-esteem. They depend on their capacity to attract others for how they feel about themselves. We need to spend some time seeing our own inner qualities and appreciating them, and most importantly, expressing them for the benefit of others.
We will know how strong and stable our self-esteem is when someone criticises us, or we hear what someone has been saying about us behind our back.
It doesn't matter what anyone says or thinks about us, as long as we think well of ourselves. You know who you are, you know your own intrinsic qualities. Don't you?
See more articles on Personal Growth at :
http://www.lifepositive.com/Articles/PersonalGrowth
Reader's Comments


Subject: feedback - 10 February 2012
Excellent article.Everyone should read this article.
by: Tarang