Personal Growth - Share, exchange, give economy
by Satish Purohit
The Life Positive cover story on Sharing in the January 2011 issue inspired a reader to introduce us to the concept of Collaborative Consumption, an alternative approach to capitalism, which is catching the imagination of millions across the globe

Download PDF Format
Are you a freegan?
Freeganism is a response to the prevailing economic system where the profit motive rules all ethical considerations. The word freegan is a combination of 'free' and 'vegan'. Vegans are people who
More >>
---
Collaborative consumerism pioneers
• Log on to Crashpadder.com if you need a place to stay for a night or two and are happy on a sofa or in someone's spare room. It is a great hotel replacement for lone travellers on a
More >>
---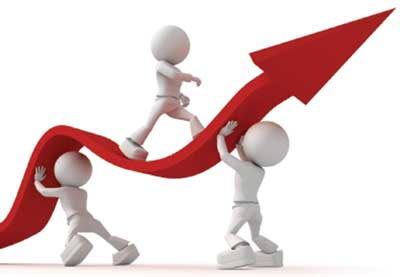 Indians have always placed a great emphasis on sharing. Community piaus (water fountains), sanjha chulhas (communal kitchens) and langars (communal meal sharing) have been channels through which Indians have shared what they have with the community. The beauty of these ideas is that the taking from these channels is as effortless as the giving. People who benefit from the giving are not expected to feel obliged in any manner. Gandhiji spoke of the attitude of trusteeship that asks people to consider all wealth they possess as a resource that they have to take care of and use for the benefit of the greater good.

Amit R Deshmukh, the reader who introduced the concept to us, is founder of dutiee.com, a website inspired by the concept. He agrees that Indians already have strands of what is now termed as 'collaborative consumption' built into their culture.

"We share our tiffin at school or office. In many other countries, doing this would seem strange. However, we need to really improve in many areas," Amit says.

"We grew up seeing problems around us, so we automatically tune out when we see poor children begging or avoid people seeking donations for causes. We have to be careful here, as constantly turning our back to issues that confront us can become a habit. This, in turn, leads to loss of compassion, a core human value. Instead one must make an effort to understand the issue, and take the best course of action for themselves, given their situation. It is not necessary to donate money every time. There are several other ways in which one can give back to the community, including donating unwanted things, or time and skills. With a population of 1 billion, 1/6th of the world lives in India. So unless India becomes more giving and caring, the world doesn't stand much of a chance," Amit adds.

The IT industry, explains Amit, is witnessing the rise of cloud computing (applications and services available on rent rather than purchase) which allow companies to reduce costs and be more efficient and productive. The same approach can and already does apply to our everyday purchase decisions.

Old wine

The website www.collaborativeconsumption.com explains that collaborative consumption is an expression coined to describe the rapid explosion in traditional sharing, bartering, lending, trading, renting, gifting, and swapping reinvented through network technologies on a scale and in ways never possible before. "From enormous marketplaces such as eBay and Craigslist, to emerging sectors such as social lending (Zopa) and car sharing (Zipcar), collaborative consumption is disrupting outdated modes of business and reinventing not just what we consume but how we consume. New marketplaces such as Swap.com, Zilok, Bartercard, AirBnb, and thredUP are enabling "peer-to-peer" to become the default way people exchange — whether it's unused space, goods, skills, money, or services — and sites like these are appearing every day, all over the world," says the website.


 
 
We share our tiffin at school or office. In many other countries, doing this would seem strange. So as Indians we already have this concept built into our culture.
Amit Deshmukh, dutiee.com
 
 
Amit says that every major religion teaches compassion, a quality that underscores the concept of sharing. "I had pondered over the idea of shared usage of goods and services when I was living in Australia. I wondered why every person would need to buy a lawn mower, when a few neighbours could collectively buy and share. I started to think about how this would affect the world. Obviously, more people would rent than buy. Factories would have to produce less. There would be less wastage of the earth's resources. Businesses would produce what served needs than produce what would give the most profit," Amit says.
Heartening response
Dutiee.com began, Amit says, as an effort to make many people think about social change. "We're of the opinion that large scale change can come about only when a significant proportion of the population of society is thinking/talking and finally, acting towards improving the lives of everyone else in society. We put together Dutiee.com as a platform to highlight good work by social ventures, individuals and non-profits and let people share news about such ventures to their friends via social media, and the feedback has been fantastic. We started four months ago, and now have a readership of 2,200 a month," says Amit, who describes the efforts of the team involved with Dutiee as a way of giving back to social entrepreneurs who leave their corporate jobs to do social good.
See more articles on Personal Growth :
http://www.lifepositive.com/Articles/PersonalGrowth