Personal Growth - Shift your stream
by Vaibhav Sharma
A career setback that seems devastating to begin with, can actually be the turning point of a new journey, says Vaibhav Sharma

Download PDF Format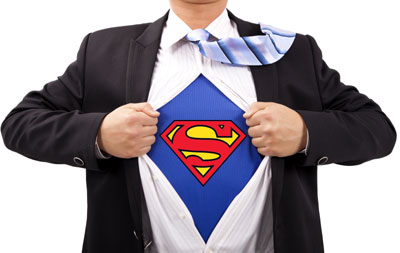 We are what we do. For most of us, our job defines our life. On the face of it, this does not seem so surprising – after all, we dedicate a large chunk of our lives to our career. Not only is this accepted, it almost seems admirable. I am sure we can all relate childhood experiences of being told how studies and career are the most important part of life. Study, study, work, and work – we grow up internalising this belief, and having placed our career on a pedestal, move into adulthood.

This emphasis on career does have its benefits. We gain motivation, are inspired to do better, and occasionally even find a sense of beauty in our work. Unfortunately, this also has a flip side. Major job changes are regarded as amongst the most stressful experiences one can undergo even if it involves positive changes like a major promotion or transfer to a dream location. The simple fact is that if something is important, any change will be highly charged too!

If that is when things are going well, what about when something goes wrong? If we define ourselves by our work, what happens when we are forced into a job change, or worse, hit by a spell of unemployment or business loss?

The dark side

As many of us will attest to, this is one of the most unpleasant experiences one can undergo. Major career setbacks – business failure, unemployment, demotions, loss of pay or position, slow career progress, hitting a career ceiling – can happen to the best of us. Life is unpredictable, and many times, even the most competent of us may find ourselves in such a position. Many can react negatively by a loss of self-belief and self-esteem; reduced motivation and energy; depression and anxiety; growth in anger; damaged personal relationships; health problems; substance abuse and loss in social standing.

Many people have been struck hard by a business failure, or have had trouble coping with the aftermath of being laid off. Life often seems hopeless and can look like an uphill struggle.
| | | |
| --- | --- | --- |
|   | |   |
| | It is possible to turn a career setback around to your benefi t, and by taking advantage of your reserves of strength, you can discover a hitherto unknown side of your self, eventually leading you even further on the road to success | |
|   | |   |
Ask someone who has been in that position, and they will tell you how traumatic the experience was and how it can take time for people to bounce back. However, they will also state emphatically that it is possible to turn this around to your benefit, and by taking advantage of your reserves of strength, you can discover a hitherto unknown side of your self.
The silver lining
Have you ever considered that a career setback that seems the end of the world may actually be a new beginning?
It is obvious that we grow in life. Who we are now and how much we know about ourselves, seems a world apart from when we were in school. Yet, we made our career decision back then – when the urgency and energy of youth overpowered contemplation and analysis. Now, after a life where you have faced ups and downs, and have seen the bigger picture, aren't you better placed to follow your true calling?
The path to victory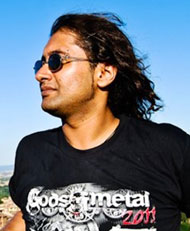 Vaibhav is a freelance
writer and photographer
from Delhi. Over the years,
he has developed a
keen interest in history,
music, technology, travel,
and of course, human nature.
Taken in the right spirit, with fortitude and courage, you can come out stronger than ever before. If the unthinkable happens to you, here are some things to keep in mind:
1.
You aren't the first
: Many others have been through this and have come out stronger.
2.
Age doesn't matter
: One of the first thoughts you'll have is "I'm too old to get a new job or discover a new path." This is a very common yet destructive thought. Look around and you will see many examples of people who started late, and have done exceedingly well in their careers. Actor Alan Rickman, authors Robert Ludlum and Joseph Conrad, KFC founder Colonel Sanders and late Czech President and man of Peace, Vaclav Havel, are all world famous personalities who did not even start on their chosen path until their 40s!
3.
You are a different person
: You are no longer the 18-year-old who entered college. You have changed drastically and would definitely have discovered other interests, passions, and skills.
4.
Your family is there
: Turn to them for advice. We all have a well of knowledge inside us. Seek advice from your friends and family – they can offer surprisingly accurate insights into your personality.
5.
Reassess
: This is the time to see what you really want. Were you happy in a high-pressure job? Or does your passion lie in being an entrepreneur or a creative professional?
Keeping all this in mind, you too can embark upon a new journey. "I became an engineer mainly because my parents were both science professionals. When I lost my job after the company I worked for went out of business, I was a broken man," says 38-year-old Aditya. "Luckily, I had kept up with my hobbies and that was where my interest lay. I channelled my so-far suppressed skills into a new career. Now, as a photographer and travel writer, I am not only earning a decent living, but have a sense of fulfilment."
Such stories are numerous. It is a matter of patience and courage. By stopping to think and analyse your position, and your true desires, you too can turn a loss into an unimaginable victory. So, if you ever find yourself in a position that seems hopeless, consider that perhaps you were meant to do something else. Use your strengths and skills to discover that path you are meant to follow. Believe that in the grand scheme of life, your position lies elsewhere. Follow your heart, and you too will one day see that what was once a catastrophe opened the door to a new life that you cherish!
See more articles on Personal Growth :
http://www.lifepositive.com/Articles/PersonalGrowth