Personal Growth - Soul Calling
by Ranjini Banerjee
A new trend is emerging among the young. They are taking up spirituality, and in some cases moving to spiritual careers forsaking well-paid jobs

Download PDF Format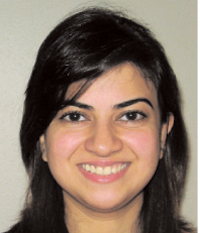 DIIVYAA SHARMA
"The future is buzzing and looks quite bright
for youth getting into spirituality." The day I first deciphered a horoscope for a client four years ago, was a landmark event in my life. Six months back, I decided to consider astrology as an alternative profession. At 29, I do not fit into the perceived age bracket of an astrologer! But in many ways, I seem to embody a trend which is seeing more and more young people plunge zestfully into spiritual callings.

Life Positive also happened to me around the same time. When I opted to give up my career in the communications industry, and chose to join Life Positive in spite of a radical pay-cut, simply because it dealt with subjects and views that I strongly resonated with, my editor asked me, "Have you won a lottery?" Today, when I reflect on those words, it indeed seems like I have won a lottery! I love my job, and just being associated with Life Positive seems to have catalysed my spiritual growth. Gone are the days when I used to operate on a short fuse, getting angry at every real and perceived injustice. 'Forgive and forget' is not what I used to do, but now I am learning. Just a change of 'career' has helped me change for the better, even as a person. Perhaps these are the perks that one gets out of making a career in spirituality, and maybe this is what the youth of today are realising.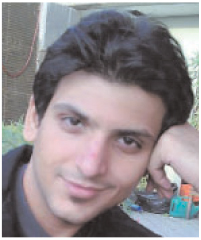 ZORIAN CROSS
Spirituality offers the answers that the youth
have been looking for and enlightens them
about their purpose in life Spirituality redefined
For ages, spirituality had gone hand in hand with old age, often getting hopelessly entangled with religion. You turned to God or the Supreme Being when you neared the end of your life, as a last effort to make amendments before the Day of Judgment, or to attain moksha or nirvana, call it what you may. It is, therefore, heartwarming to see a definite shift in this perception with more and more youngsters today turning to spirituality as a way of life. Such rising trends have opened up a world of opportunities for the young who value peace of mind and inner stability over material success, which is never permanent.

Spirituality offers the answers that the youth have been looking for and enlightens them about their purpose in life. Stress related to coping with parental problems, peer pressure, competition, and high expectations of elders seem to melt away when dealt with a higher understanding. A few reasons for this rise in the spiritual consciousness among the youth may be as follows:

• Easy access to information via online, electronic and print media
• Numerous workshops offering varied alternative therapies and techniques
• Rising awareness about healthy living and the importance of a positive attitude
• Desperation and anger at widespread turmoil and chaos at national and international levels
• Contrasting awareness of universal brotherhood along with belief in individualism and a shift away from herd mentality
• Mass movement and spreading of awareness in the form of organised spiritual groups

Even international spiritual leaders like Daisaku Ikeda of the Soka Gakkai Foundation have recognised the immense potential of youth and the power that they hold in their hands, to contribute towards making this world a better place. SGF President Ikeda has declared 2009 as the 'Year of Youth and Victory.' According to the writings of his predecessor, Nichiren Daishonin, "Our world today is facing many daunting challenges, among them pressing global environmental problems and a 'once-in-a-century' financial crisis. In the midst of this – with the emergence from the grassroots level of youthful leaders calling for change – we are entering a period of historic transformation and harmony. The world is looking for a unified force of ordinary citizens who will be the linchpins for creating a better society."

The transformation
Doctors had given her only six months to live. For most, this verdict would have sealed their fate, turning them into objects of pity, waiting for a premature end to their life. But not so for 27-year-old Piali Mukherjee. Suffering from brittle asthma type I and bronchiectasis, a progressive lung disease, atrial fibrillation, where several areas of the atria or upper chambers of the heart start beating erratically causing rhythm disturbances, chronic obstructive pulmonary disease and severe osteoporosis, life seemed desolate for Piali. She had earlier lost her elder sister to cardiac ailments in 1995, and now her health condition devastated her parents.

"I was confined to a wheelchair and dependent on artificial oxygen supply by the end of 2005. I was in deep depression when pranic healer Vidisha Bhattacharjee suggested that I undergo the no-drug no-touch complementary energy therapy. Initially, I was doubtful whether it would work. But it did," says Piali. Today, she is still suffering from the ailments but her respiratory attacks, blackouts and bouts of erratic heartbeat have reduced considerably. In addition to her full-fledged career with Apollo Gleneagles Hospital, Kolkata, in their media and public relations division, Piali is a pranic healer. She offers her services to many others like her, who are in need of healing. Asked whether she has plans to marry and settle down to a normal, routine life, this articulate and confident young woman says brightly, "My plans for this lifetime are different. I am content to reach out to mankind and help reduce their suffering in whatever way I can." When the world around us seems to be crumbling under the pressure of economic meltdowns, emotional breakdowns, physical violence and mental turbulence, it is the emergence of the spiritually evolved young healers like Piali, who restore faith in humanity. For some, the transformation to spirituality may come through a painful personal experience, while for others it may come naturally at the right time.

Careers in spirituality
Successful careers in the spiritual domain mark an encouraging trend among the present generation. As the world gets re-introduced to alternative healing techniques, therapies and divination tools like pranic healing, reiki, colour therapy, aromatherapy, yoga, meditation, tarot, astrology, and feng shui, it opens up a wide array of career options for the youth. As more and more youngsters embrace a spiritual way of life, they have also begun to adopt professional careers involving alternative healing and wellness of the body, mind and spirit. And these careers are not something that they are taking up simply as a pastime or hobby.

Zorian Cross is everything that you did not expect a healer to be! His youth, good looks, articulate and confident manner, make him seem like a young go-getter chasing a corporate career. But what separates him from the yuppies is his calm and composed manner and his expansive knowledge of esoteric subjects. He looks at peace with himself – rare for a 24-year-old. Perhaps it is his choice of career that makes him different!

Talking about his name, he says, "Zorian is a name that was channelled to me by one of my many spirit guides. It is Latin for happiness. Cross, however, came through the tarot. When I asked what should be my last name, the 'world' card fell from the deck. Qabalistically, the 'world' card corresponds with the Hebrew letter tau (cross), which can be translated as 'stability'. Hence, Zorian Cross means 'happiness and stability'.

Professionally, Zorian wears many hats. He is a tarot reader, an astrologer, numerologist, psychic, reiki level II healer, and a certified Kerala ayurvedic massage therapist. He is also able to access the akashic records and channel past lives, as well as communicate with spirit guides, angels, power animals, nature spirits, and various other entities. Zorian reads coffee beans and tea leaves, rocks and pebbles and can see and heal auras. That is not all. He further adds, "I'm a clairvoyant, clairsentient, and a clairaudient, and I tend to get 'visions' from time to time without even focusing on anything in particular. I am also a published artist; my tarot artwork has been published in the 2008 Tarot Lovers Calendar in the UK, and I write an astrology column in the online magazine, Broomstix, that focuses on imparting spiritual and neopagan values to children. I am also in the process of designing my very own tarot deck, and writing a book about the tarot."

Zorian started young. His spiritual journey started at the age of five with some of his grandfather's old astrology books and his first association with tarot was at the age of 11.

Selecting an offbeat career like being a healer has also helped his personal growth. He believes it has helped him become a calmer and more patient person. Describing the multiple benefits he has gained, Zorian says, "I've learned to appreciate and be grateful for all life has to offer me. I learned how to be a master of my own personal world and how to manifest the goodness within. It is a constant learning experience, and one is constantly expanding one's horizons further and further. It has taught me to be more forgiving and allowed me to overcome many fears and restrictions that plagued my life." Zorian states that with the strength and motivation imparted by spirituality, he lost over 65 kilos and opted for a healthy lifestyle. Says he, "I learned to treat my body as a temple and to take care of it. Walking this path has led to a complete transformation on a body, mind, and soul level."

Overcoming barriers
Age seems to be the biggest obstacle to success in spiritual careers for young people. In contrast to the material world where youth is deified, grey hair has its uses in the spiritual domain. Experience, and the wisdom gained from it, are considered crucial in a field where clients entrust some of their deepest secrets and lay bare their vulnerabilities. However, talent and genuineness overcome this age barrier. Like any other service, careers in spirituality also benefit from word-of-mouth reputation. So ensure that you are really good at whatever you do, and your youth will cease to be a barrier.

"At first, people did find it hard to digest my age. I was 22 when I began as a professional, and at first, my clientele were mainly people in their late teens and 20s. However, word spread, and soon I began reading for people of all ages and stages of life. I personally believe age is an illusionary number, and the more a person chooses to define him/her self by their age, the more they are denying themselves the opportunity to experience life to the fullest," claims Zorian, confidently.

Hearteningly, many parents are no longer adverse to their wards opting for the road less travelled. Enlightened parents treat their children as individuals, respecting their career decisions while being there for hand holding when needed. It helps that spiritual consciousness has also spread widely in their generation, enabling them to resonate with the values and ideals their young pursue. In most cases, it has been seen that parents or loved ones have been extremely supportive of such career choices, often even offering financial support to get the young ones started.

Beyond materialism
"Today, I see myself as a multi-faceted person who has given 100 per cent to whatever I have chosen to do in life," says Diivyaa R Sharma, 30-something. Professionally qualified as a Sun certified Java programmer, she later went on to experiment with a number of professions like photography, event management, acting/modelling, and assisting in films. The process, she claims, "was all about discovering oneself…soul-searching to know where I could belong." Now, however, she has given all that up to pursue an alternative career in the spiritual domain. She conducts aura imaging and analysis based on biofeedback gadgets that gauge spiritual progress, imbalances in the five elements (prithvi, jal, agni, vayu and akash), and seven chakras of the body, and the cor-relation with body-spirit-mind awareness. Diivyaa, also owns her own company, Divine Energies (based out of Gurgaon, Haryana) which enables more and more people to scientifically be able to see their human auric field, which is otherwise invisible to the eye!

In spite of successfully merging materialism with spirituality, this young entrepreneur remains grounded. She humbly attributes her growth and success to her guru at Shivyog Sadhna Shivir and her parents. Perhaps, this humility is the key to the success of the young in the spiritual domain.

The path ahead
As Diivyaa rightly states, "The future is buzzing and looks quite bright for youth getting into spirituality." Many reputed institutions have included subjects like astrology and yoga as a part of their curriculum. The world is once again rediscovering ancient wisdom. Who knows, perhaps the existing turmoil the world over may simply be a re-adjustment taking place? At the end, perhaps we are getting ready to see the re-emergence of the golden era for mankind. In such a scenario, it is the youth who seem set to lead the way.Make use of this golden opportunity, if you feel you have the calling! Like in any other career, if you have the talent and expertise to benefit others, material success is bound to follow – this is in addition to numerous blessings which are showered upon you by the people whom you help through your service and guidance. The wheel of fortune is turning for the world, and the youth of today are an important spoke in that wheel. So play your part and keep the wheel turning!

We welcome your comments and suggestions on this article.

Mail us at editor@lifepositive.net