Personal Growth - Thank you
by K Gitanjali
All it took was a telephone call bringing unexpected news that made K. Geethanjali stop in her tracks and see the world around her with new eyes

Download PDF Format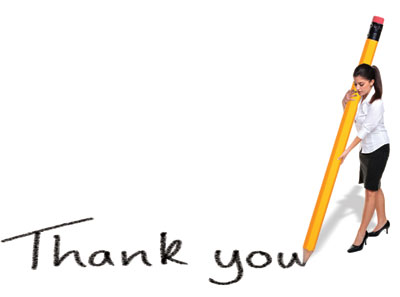 Mumble grumble, mumble grumble…," I went as I banged the iron on my sari. "The work is never ending..." I was being a typical harried homemaker, whose maid reported absent, and left the mistress to juggle housework and school work. "I wouldn't be surprised if I go up in smoke one day," I muttered under my breath banging the iron harder. The phone rang. My husband, who had been feigning deafness for the past half hour, thankfully grabbed his mobile. As I heard a hint of excitement in his voice, my ears pricked up. After a suspense-filled 10 minutes, I got to know what the call was about.

Pleasant surprise?

Good news and bad news. My husband had got a well-deserved promotion. The bad news was that we would have to leave Bangalore, and shift to a smaller town. A shock wave ran over me after the initial excitement. Leave this place and the house I loved living in? Why, only yesterday I had been marvelling at how I would wake up to see the sun peeping over a tree, which stood in the next compound, and how as I closed my kitchen door for the night, I would see the moon peeping out behind the same tree.

I felt a sudden rush of tears, as I thought of leaving the school I worked in and all the children I had been teaching for the past few years.
| | | |
| --- | --- | --- |
| | | |
| | Suddenly every little thing appeared precious – the sound of the little boy studying next door, the koels fighting on my favourite tree | |
| | | |
The sound of the baby crying next door made the teardrops fall down. I loved this quiet neighbourhood, and though I never came out and spoke to the other ladies in the evenings, being too busy with my work, I had a sense of quiet bonding with them.
Leave the neighbourhood where my Doberman, Quincey, had a host of friends and enemies? Though those dogs were always sleeping when I came home, I knew all about them – the brown Pomeranian who had a nasty temper, the chocolate coloured Labrador who was not as sweet as she looked, the huge Alsatian, Tiger, who had a ready bite, but who would turn tail at the sight of my Quincey.
I thought of that happy street dog we called Avvai Shanmughi, because she did look like a wise old aunt. She would kick open our front gate with her paw and sprawl happily all over our yard, not moving an inch, unless she wanted to.
I had never realised how much joy all these creatures had brought me just by being themselves. The next two days (while we were deciding whether to take up the post or not) were spent in a state of heightened awareness, as I realised that I might be losing all this. Suddenly every little thing appeared precious – the sound of the little boy studying next door, the koels fighting on my favourite tree. Even the things that had irritated me like the sound of Quincey barking when she heard the baby next door cry, made me appreciate life, as it was showing up here and now. The phone calls of my friends brought a smile to my face even if I happened to be in the middle of some important work. The most difficult students I had agonised over suddenly seemed so precious now that I could be losing it all.
A calm descends

K Geethanjali is a teacher,
writer, and healer, currently based
in Bangalore. She is the disciple
of Mahavatar Babaji.
Strangely enough we did not move. We decided that the time was not right for us to leave a city of opportunities like Bangalore, just when our son was growing up, and needed all the opportunities he could get here. Maybe it was not a decision many would make. Leaving a lucrative opportunity in a smaller place for a smaller opportunity in a larger place, but the long and short of it is that I am still in my favourite place. However, I have changed. Every morning when I get up, I realise that I am blessed – blessed to be going to work in the school to which I go. When my students bother me, I tell myself that I might not have been here dealing with them. When I cook I feel blessed that I can still hear the small boy reciting his tables, I can still listen to the baby, experimenting with his first words, I can still see my koels getting on with life on my tree, I can still laugh at the antics of Quincey and her friends.
As I open my kitchen door, I see the branches of my favourite tree. A star is now peeping over it. My moon has passed on. These mornings I do not see the sun. He too has passed on. Suddenly I realise that the respite I have is temporary. Like the moon and the sun, I may have to move on, to new cities, new places. I may have to let go of these friends and creatures near me. However, life has given me an extension of staying here, and now I am determined not to waste any moment grumbling. Now I realise that each moment of life is precious. Knowing that nothing here is permanent, that everything can pass away as it is ephemeral, life becomes precious.
I am determined to approach each moment and experience in gratitude, as and when they appear, as I never know how long I can experience them in the form in which they appear. I have moved from grumbling to gratitude and that has made all the difference in my life.
See more articles on Personal Growth :
http://www.lifepositive.com/Articles/PersonalGrowth