Personal Growth - The solace of silence
by Yoginder Sikand
From being a compulsive loner as a child, Yoginder Sikand has transitioned to someone who enjoys listening to his own inner silence

Download PDF Format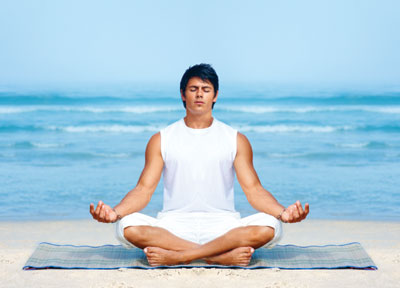 Among the most vivid of my earliest childhood memories, is the memory of being terrorised out of my wits while squatting on my bedroom floor and wailing uncontrollably. I am mortally afraid I might choke myself. I plead desperately with my mother to not send me to school. I do not like school at all. I want to stay at home, I tell her.

"Please, please, Mumma! I beg you! Please don't force me to go," I manage to stutter in between uncontrollable sobs. I am in a terrible mess by now – I have brought up all my breakfast, which I have been forced to gobble, onto the floor. The very thought of going to school is so nauseating.

"There is no way that you won't go to school! You have to! Hurry up! Stop being disobedient! You better listen to me! The car is waiting! You will be late and then you will be punished," my mother scolds me. Her lips twist into an angry, impatient snarl. She grabs me by the arm and drags me to the door. I shriek, kick, and cry, but that does not melt her heart.

This is how I began my day, almost daily without fail at the age of three, when I was removed from the security of home, and pushed into the world outside, which I began to dread and hate.

At school, I was a 'good' student, in terms of marks in the exams, but in making friends and being happy, I was an utter failure. I had, as you can well imagine, almost no friends. I hardly talked to anyone in class.
| | | |
| --- | --- | --- |
|   | |   |
| | Yet, I remain to be a loner. However, unlike childhood, I am now comfortable and happy to be like this and enjoy my own company. | |
|   | |   |
Whenever I was invited to a classmate's birthday party, I would tear the invitation card into bits, so that my mother would not force me to attend it. If she ever came to know of a party to which I had been invited, despite my trying to hide it from her, she would insist that I attend. "You have to! You have to! Do not be such a loner. You must make friends!" I can imagine her angrily forcing her will on me.
Lone ranger
I hated such parties. I hated the silly songs that they sang. I hated all the silly boyish games that they played – cricket, football, and relay races. It was not for nothing that I was considered a miserable 'sissy' by my classmates. That only made me fear and hate them even more.
As the years went on, I became a hopeless introvert. I hated talking to others. I hated my parents for forcing me to meet their friends, and play with their children. Slowly, this hatred for interacting with others metamorphosed into an extremely negative attitude towards people in general. I became hypercritical of everyone, desperately searching for faults. My numerous insecurities and the sense of inferiority, rooted in a troubled childhood, led me to think of myself as particularly 'good' and specially blessed by God, while thinking of others as inferior and really not worth talking to.
Matters were made worse by my complicated relationship with my late father – it was hardly a relationship in any sense of the word. We had nothing at all in common, and soon I began to fear and dread him too. He was no different from the 'manly' boys in school who repelled me. Even if he so much as touched me, I would rush to the bathroom to wash myself of the 'pollution'. If I was compelled to sit on a chair that he had just used, I had to give myself a thorough bath.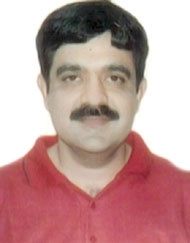 Based in Bangalore, Yoginder Sikand
quit an academic career to devote
himself to writing children's stories
and reflections on life.
My late father was a gregarious man. He revelled in the large number of friends that he had. Almost every evening, he and my mother would be out, to one friend's house or the other, for drinks or dinner. I, with almost no one to call a friend, must have been a total failure in his eyes. I remember him mocking me for being 'girlish,' and friendless. "Go out of the house and make some friends instead of sitting at home," he once impatiently ordered me.
Self-discovery
It was only after I left home at the age of 18, that I was able to overcome some of the worst manifestations of the introverted behaviour I had suffered since infancy. I won't say that I made many friends at college but I no longer remained quite the same terrified boy, too scared to speak to anyone, that I once was. Gradually, I was able to shed some of the inhibitions that had made me into a fearful and silent person. I now began to talk, and over the years, made several friends, some of whom I am still in touch with. I no longer wanted to hide my 'sissy-ness'. In fact, accepting it (and, for a period, actually revelling in it) made it a lot easier for me to begin to relate to others.
Yet, I remain to be a loner. However, unlike childhood, I am now comfortable and happy to be like this. I am quite at ease by myself, and enjoy my own company. I do not have the compulsive need to be surrounded by people, which many others seem to suffer from. Yes, I do like talking to people, but that is only occasionally, and I really cannot talk more than what is strictly necessary. After that, my head begins to spin and I long to be alone.
Increasingly (particularly after I did a ten-day Vipassana course some months ago), I am beginning to enjoy the beauty of searching for and listening to my own inner silence. When not just my tongue, but my body and mind, are also quiet and still. That is one reason why I recently deleted a number of names and numbers from my cell phone. I no longer attend conferences, seminars, and demonstrations (mostly useless wordly affairs, as I can vouch from personal experience), have almost completely stopped my earlier compulsive chatting on the Internet, and have developed an intense and healthy allergy to TV. But this is not because I cannot stand talking to people (as before), but because I now find no need to talk compulsively, in order to appear friendly, clever, well-informed or popular. If I have recognised my extreme reticence as a child, as a form of neurosis, I have also learnt to recognise the incessant and meaningless chatter that many people mistake for gregariousness, to be no less than a form of psychological illness.
See more articles on Personal Growth :
http://www.lifepositive.com/Articles/PersonalGrowth