Personal Growth - Thy will be done
Surrender is the last step in the seeking game. When the seeker reaches this hallowed spot, he can put down the burden of self and hand it over to God. His job is done. The rest is God's.

Download PDF Format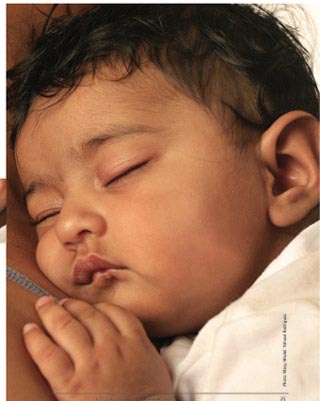 Thy will be done I first experienced surrender as a 16-year-old returning home to Orissa after my first semester in a Mumbai college. To complicate matters my father sent me a telegram on the penultimate day asking me to change my route to Nagpur, so he could take me onward from there since he was going home via Nagpur after dropping my mother in Delhi for my third sister's confinement. I was badly frightened by these last-minute changes, especially since I did not have much spare money. In fact, I just about had enough money to buy a ticket to Nagpur. From there on my father would take care of me I believed and set out. The nightmare began when my father's train, the Grand Trunk Express, drew in and drew out without my locating him. With mounting fear and horror, I took stock of my situation. I was stranded far from home without money. What on earth was I to do?

I remember walking round and round the station bench I had placed my luggage on, my mind examining options furiously. I was sure of one thing. I should not sit down, or else the game was up. I would be lost. For what seemed like a lifetime I walked around in circles, then defeated, sat down and promptly burst into tears. What followed was pure Providence. An elderly Sikh couple, moved by my distress, came over and asked me what the matter was. When I sobbed out my plight, they went and fetched the station master. This saintly man, who must have seen innumerable such situations and could very well have been inured to it, sprang to my assistance like a guardian angel. He bought me a ticket to my destination, and even gave me money to buy a meal for the night. He ensured that I got into the right train and sent me on my way. God bless this man, wherever he may be now. I owe him much.

But the interesting thing which I have never forgotten is that help came to me only when I did what I thought was unthinkable – giving up.It might seem that giving up is a far cry from surrender, and so it is when we give up because we couldn't care less, or do not want to put in the effort. However, when one tries one's every resource and then gives up, it is not really giving up, it is a letting go, even if it is not a conscious one.

Swami Veda Bharati, Life Positive columnist and a Sanskrit pundit and meditation teacher, says that one of the six steps of surrender includes kaarpanya: utter humility and expression of helplessness. Perhaps it is this that I manifested.

Conscious surrender
That form of unconscious surrender happened a few times in my life. Later, after moving into spirituality, surrender happened at different levels. Many years ago, I participated in an exhibition for Life Positive and tried my hand at marketing. Each time a customer walked by without responding to my smile or invitation to hear about Life Positive, I felt as if he or she were taking a piece of my self-esteem with them. Sales began to flag. Suddenly there swept over me a wonderful sense of well-being and assurance. The outcome ceased to matter, and I was immersed in the moment. Calm flooded into my heart and from that place of surety and certainty, I became an ace salesperson. That sense of let-go was one aspect of surrender.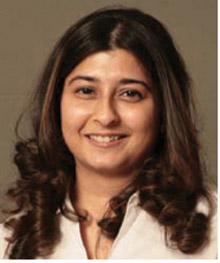 AEKTA KAPOOR
When you relinquish control over your life and
expect God to take care of you, He does. At that point I did not yet know that experiences came and went like fireflies in the night and that the spiritual journey was like a spiral staircase, the same insight or experience presenting itself at different times of the journey, each time at a heightened depth and breadth. A couple of years back, surrender visited me once again, this time in a much more complete and conscious way. It came to me that my stuff – thoughts, feelings, actions, reactions, was not really my stuff. It was God's. Instead of taking credit or blame for them, I simply had to pass them on. That state too, gradually left me. What I feel myself groping towards now is surrender in the real sense of the word. A state in which the ego gratefully relinquishes itself at the feet of the Almighty. Self-will is vanquished and God's will is all. There is nothing one wants as much as to obey the will of God. Self-will and God's will become fused – they are one, not two.

One of the most beautiful experiences of surrender that I have heard of came from the Sikh scriptures. One of the 10 Sikh Gurus was cruelly persecuted by the Mughal rulers and after severe torture thrown into a prison. One of his followers, similarly incarcerated, looked at him in wonder and asked, "With your spiritual prowess you could free yourself in a trice. Why do you suffer?" The Guru turned to him with what I can only imagine to be the most joyous smile in the world, and replied, "Because I love to do the will of God."

I have often thought about his reply with utter reverence. What a spirit! To embrace suffering because if God had not willed it so, it would not have been. The great lovers of God are distinguished by their absolute faith and devotion to God. So filled are they with love and gratitude that they would willingly die a thousand times if it would further the Divine design in anyway. Their devotion and unflinching faith in the rightness of God's way have made them unquenchable sources of inspiration for the rest of us, as we struggle along the path, whining and cringing, unable to see beyond our noses, unable to grasp the magnificence of God's design for our lives, unable to let go.

How then can you and I reach this limpid state of surrender, this boneless way of being in which we melt into submission? How can our rigid, opinionated, fearful, control-obsessed natures expand into the vulnerability, innocence, trust and faith needed to look straight at life's terrifying uncertainties with a peaceful, accepting heart? A great deal of work is called for before we qualify for surrender which is why it is considered to be such a high state of mind.

Says Sri Bhagavan, founder of the Oneness Univercity, a spiritual movement based in the South with a mission to bring enlightenment to the world, "The Alwars (Vaishnavaite saints) placed surrender as the highest spiritual attainment, even beyond mukthi or the dissolution of the illusory separation from the Divine. They sang 'mukthi vendam, mukthi vendam' meaning 'we do not want mukthi'. They were lovers who feared total union, since they would miss out on the blessing of communion and worship. They craved the bliss of separation so they could surrender and live in love."

What is surrender?
Before we begin the journey, let us define terms. What is surrender? Eckhart Tolle, author of The Power of Now, has as usual a clear and precise definition of the state. "Surrender is the simple but profound wisdom of yielding to rather than opposing the flow of life." For Eckhart and perhaps for many pursuing the path of jnana (knowledge), surrender does not have to be to Divinity, it can be to the circumstances of life. For the traveller on the path of bhakti (love), however, surrender is generally to a personage – either to guru, a personal God or even impersonal Godhead. Swami Veda Bharati uses the equivalent Sanskrit terms atma samarpana and sharanagatih. The first term means rendering of oneself fully and with homage; and the other means taking refuge in.

Sharanagatih (taking refuge in) consists of six steps. One resolves to be in accord with the Divine; one renounces the discord in oneself; one trusts in God's protection; one consciously chooses Him as protector; one throws oneself at his feet; one experiences utter humility and helplessness. There are many steps one must travel to reach surrender but let's skip the preliminaries and arrive at the stage of faith. Faith that is real and based on personal experience. Faith that enables you to recognise that you are not the prime mover of your life. Says Purnima Coontoor, a freelance writer and editor, "I recently found my guru, Swami Nimishananda, in Bangalore. He told me, 'Don't worry. I will take care of you.' Even your own family would not say such a thing. As a result I find myself so happy these days. I can't worry even if I wanted to."

It is this reassurance that faith gives us. We know that we will be taken care of. That we are not alone in the journey of life. And that by discerning and following the principles of life, we can actually align ourselves with the Higher Power and thereby travel towards happiness, success and whatever else we look for in life. Life is not beyond us. This awareness blunts the terror of living in a world without guarantees and builds our inner security. Through faith we plumb into the changeless in a world of change. And we anchor ourselves there. The more our faith is justified, the stronger it grows.

Says Aekta Kapoor, deputy editor of Marie Claire magazine, "I once met this Art of Living teacher, Rajalakshmi, in Gurgaon. I'd taken across a box of imported butter cookies for our first meeting. Wonderingly, she asked me, 'Why did you get cookies? Why not flowers or something regular?' Later, she explained that a few days before that, she'd had the urge to eat oranges and some student had brought two kilos of oranges for her, saying, 'I just saw a thelawala outside with these oranges and thought I'd get them for you.' Then when she'd felt like eating butter cookies, I showed up. "Material help would always pop up when she needed it. She cited it to the fact that decades ago, she had given up her job in favour of her kids and her spiritual practice, telling God with resolute faith, 'From now on, I am not going to worry about money. You are going to take care of me.' And look, He was! I can never forget the utter conviction and devotion in her voice."

The life of faith
All those who live in faith will testify to innumerable miracles strewing their path. Life ceases to be an inscrutable sphinx and becomes instead a benevolent power who cares for us and guides us along a mysterious path that opens before us. Insights that we need to further our growth arrive through an overheard conversation, a newspaper article, or a talk with a friend. People who need to push us on our next stage of growth suddenly appear. It is this knowledge of a larger power that enables us to first relax the frightened grip we have over our lives.

Says Harshada David Wagner, a meditation teacher based in New York, "I used to spend so much energy "holding my universe together". It was barely conscious, but if you were able to open a window in my head, you could have seen a huge bureaucracy. There was a department of finance, department of family matters, department of spirituality, health department, etc. It was like my ego felt the need to keep its hands on the steering wheels of everything or else it would all veer into dangerous waters." All that changed when he took a walk in Central Park and watched a leaf fall. It hit him like a revelation that no matter how much he achieved and how great he grew, it would still be beyond him to make a leaf.

He says, "Watching and considering the leaf gifted me a tremendous understanding about surrender: that the same supremely intelligent force that effortlessly makes countless varieties of leaves, that same force that creates all the cells in my body and regulates its metabolism, that same force that rotates the planet…that force that has created and destroyed civilisations… that force from which everything has come… is taking care of everything. It's taking care of me. In fact I am just another leaf within the whole forest of creation. Gradually I experienced that it's there for me to rely on. It's there managing my universe perfectly. I can't help it – I can't stop it. I can't stop it any more than I can stop my beard from growing."

Positive intent
Faith is the strongest ally in fostering surrender. It is the indispensable first step. At the same time, faith takes time to ripen and become absolute. And until then, fear, and its cousins, worry and anxiety, continue to trap us in separateness. In such a case, it helps to intend positive outcome and keep the focus on what we want and not on what we do not want.

I personally used to experience great fear about the future. About nine months ago, my cat was extremely unwell, and I was anxious. Doom-ridden scenarios flashed in front of my eyes until I quailed. Finally I asked myself what I wanted, and obviously I wanted my cat to be well. I visualised that scenario instead and repeated affirmations to that effect and behold, I was filled with a new confidence and buoyancy about the future. Since then I have been diligently asking myself what I wanted every time I found negativity invading my thoughts. This has the effect of bringing the choices of my Higher Self into my consciousness, and enabling me to visualise that option. I feel considerably freed of negativity and fear as a consequence, and in greater control over situations.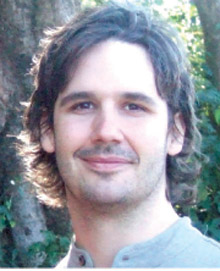 HARSHADA DAVID WAGNER
"I can't stop God from running my life any more
than I can stop my beard from growing." A personal relationship with the Divine or the guru also helps enormously in fostering surrender. Says Sri Bhagavan, "The surrender of a devotee could be compared to the restfulness of an infant due to the innocent trust and the bonding with its mother." The more we are in communion with our source of surrender, and the more love and devotion we cultivate, the stronger is the pull towards surrender. Swami Veda Bharati quotes Lord Krishna in the Bhagavad Gita regarding the one who surrenders, "Among humans, there is none who does a more loving act towards Me; nor shall there be ever anyone more beloved of Me on the entire earth. (BhG.18.69). He concludes, "Surrender, thus, in the ultimate, is a love relationship. In all relationships the same principle applies. The more we love, the more we surrender; the more we surrender the more the 'other' loves and surrenders."

Santosh Sachdeva, author of three books on the kundalini, says of her guru, the late Justice Dudhat, "Just as love happens, so does surrender; they go hand in hand. It is a spontaneous happening, there is no technique involved. With surrender, the disciple becomes totally vulnerable, open and guileless. He is like a child with no barriers, and it is in this state that the true grace of the guru pours into the life of the disciple. The guru, in transmitting his energy to such a disciple, transforms his life and personality. With surrender the essence of the guru and disciple merge. Physically, they are two forms, but at the level of the spirit they have become one."

The path of acceptance
Those who do not have recourse to a personal relationship and therefore cannot have their surrender fuelled by love, can travel along the route of acceptance instead. As we immerse ourselves further into the processes of life and winkle out learnings, acceptance gradually dawns.

A key ingredient in achieving this state of mind is the recognition that the worst things that happen to us often unfold the best gifts. Nari Hira, the publishing magnate of Magna Publishing House, often thanks Providence for his bypass operation which enabled him to become health and fitness conscious.

In an Internet article, Sandy Sutpin, writes that although she was very connected with God, she always fell short of surrender because of a sense of inner emptiness. In 2001, she went through a particularly bleak period in which she lost her job. Unhappy, depressed and dangerously out of control, one night she poured out her heart to God. "I asked for forgiveness and promised Him that if I lived another day, every breath I took, every day I lived would belong to Him. I could not do it my way anymore — God needed to be in charge. "Since that night, my life has been in an almost continuous state of change and growth. I am learning – step by step – to truly trust God and allow Him to have control of my life, our home, relationships, finances, etc. I am learning what love, joy, and peace truly mean." Author Elizabeth Gilbert of Eat, Live and Pray talks of a crisis she underwent when she discovered that she did not want to be married any more. Forced to confront this unpalatable fact, it propelled her into a discovery of God, and from there into an amazing spiritual adventure.

It is through problems that we truly engage with life and discover its untold depths – its magic and mystery, its beauty and sacredness. It is through problems that we discover ourselves too – see through the false and illusory and embrace the true and permanent. How then can we not break into gratitude and joy, and hug our problems to our bosom as we would our dearest friends? Sadhu Vaswani used to mutter to himself virtually every waking moment, "Shukhar", "Shukhar".

Eventually we get to a stage when we robustly embrace problems and thereby dissolve the duality between pain and pleasure. "Joy and sorrow are woven fine, A clothing for the soul divine," warbled William Blake years ago. When we discover and live this truth, resistance peels away. In any case, is there any point in protesting? Will it change anything? Our awareness, now grown intense, helps us recognise the utter futility of protest and resistance, and therefore slip even more deeply into acceptance.Says Sri Bhagavan, "Say, you are worried, 'My partner does not love me.' You see with total clarity that worrying is wasting life. Your worrying is not going to make anyone love you. In the inner world you cannot think your way into a solution. To see that you could do nothing absolutely, is to give up. Such a giving up is surrender."

Surrender
When we begin to accept life as it is, we move into a great region of peace and stillness. Our thoughts no longer trouble us, for we accept them all. I have recently come down from a wonderful retreat at the Oneness Univercity. The morning of my return, my head was filled with a million thoughts of the retreat experience and the people I had met. Wondering how I could douse them and return to my former peace, I suddenly told myself that my mind was expansive enough to accept all my thoughts and they should all come in. I was amazed and thrilled to discover that they took me up on the invitation and disappeared within, leaving me breathing deeply and delving into a deep still place. Thoughts still buzz around my head but each time I invite them in, they enter and I am returned to my deep still place. The beauty of acceptance is that one can accept all non-acceptance and resistance, and therefore transform them into acceptance. It's delightful for me to experience anger, impatience, judgements, resentments and the like and watch them transmute into peace and happiness simply by giving them permission to exist.

PURNIMA COONTOOR
"After my guru assured me that he would take
care of me, I can't worry, even if I want to." Many, Eckhart Tolle included, equate acceptance with surrender and if one were to see surrender only in relation to life situations, it would make absolute sense. After all, it is when we accept that we let go of the outcome and come to terms with the present. What is that if not surrender? Says Eckhart Tolle, "The only place where you can experience the flow of life is the Now, so to surrender is to accept the present moment unconditionally and without reservation. It is to relinquish inner resistance to what is." This kind of surrender steeps us in peace and effortless action. Says Eckhart, "Surrender connects you with the source-energy of Being, and if your doing is infused with Being, it becomes a joyful celebration of life energy that takes you more deeply into the Now. Through nonresistance, the quality of your consciousness and, therefore, the quality of whatever you are doing or creating is enhanced immeasurably. The results will then look after themselves and reflect that quality."

In this state of surrender, we are free from karma – for we act without emotional charge. In such a case, no matter what we do, it will be the right thing. At the Oneness Univercity, while talking of right action, the guide taking the course asked us a trick question, "What if you were walking along and saw a snake about to devour a frog. What would be the right action for you to take?" The answer is that there is no one answer. It all depends on the moment. Sometimes, the surrendered person may allow the snake its legitimate feed. Sometimes he might help the frog. Whatever his action, it would be right.

We are also filled with a deep restful trust in the perfection of the moment. We recognise that everything that has ever happened to us has been for our higher good. One can therefore trust absolutely in the processes of life and in the Higher Power watching over us so tenderly. No matter what catastrophe strikes us we can walk calmly on for 'thy rod and thy staff protect me'.

The stage of transformation
The beauty of surrender, of course, is that it is the stage of transmutation and transformation. When we accept the unacceptable, or surrender to an intransigent situation, we find ourselves released into a fluid state where things shift, change and resolve themselves. The actress Madhoo, who acted in the film,Roja, recalls how after her marriage she was very anxious to have children, but her husband was against it. After a spiritual experience she finally accepted her husband's decision. No sooner had she done so than her husband astonished her by agreeing to have children. Today, she is the mother of two delightful girls.

Says Eckhart, "When you enter this timeless dimension of the present, change often comes about in strange ways without the need for a great deal of doing on your part. Life becomes helpful and cooperative." In his book, The Seven Habits of Highly Effective People, Stephen Covey writes about an experience with one of his sons, who, as a child, was not doing well at school or sports and was bullied and chided by his peers. Anxious about the child's welfare, he and his wife protected him from his detractors as well as they could, and tried to bolster his confidence. When all failed, they stopped short and asked themselves if there was anything wrong with how they were approaching the situation. After deep prayer and introspection, it occurred to them that their real view of the child was that he was faulty and lacking, and therefore needed protection, when in actuality, he was fine, a being of infinite potential who would realise them at his own pace. Their only job was to enjoy him and value him. When they stopped trying to protect him and enjoyed him instead, the boy transformed, becoming excellent at academics and sports, and developing a quiet confidence.



ECKHART TOLLE
"Surrender is the simple but profound
wisdom of yielding to the flow of life." Says Eckhart, "Doing nothing when you are in a state of intense presence is a very powerful transformer and healer of situations and people." But if surrender is an ecstatic merging into the Divine, the shedding of the very last skin of the ego at the feet of the Divine, then it would require a greater deepening of acceptance, until one is truly nothing and God is all. Shonar, a writer and film-maker living in Pondicherry, has been experiencing several health problems but is unfazed. Says she, "Surrender is pretty much integral to the life I am leading – in fact, it would be fair to say that it is the core of one's existence, around which everything revolves. That doesn't necessarily mean that one is hundred per cent successful in being able to do so – more often than not, it is only a small part of one's being (for one is so unconscious of oneself) and for fleeting moments only, but still it is a nonstop effort and aspiration, with the hope that one day I will succeed. By surrender, I, of course, mean surrendering to the Divine. And in not just matters of health but entirely – every little aspect, every little thought, deed, word, work or food or exercise, relationships or inner battles – whatever be the case – leave it to the Divine for the Divine knows best. Bas."

Adds Swami Veda Bharati, "Surrrender imparts true strength. When one abandons claims to one's own strength, and renders oneself as a helpless sacrificial offering, all of the Higher Power's strength is placed at the devotee's disposal." In the end of course, the jnana's and bhakta's path merge. Says Eckhart, "Since resistance is inseparable from the mind, relinquishment of resistance – surrender – is the end of the mind as your master, the imposter pretending to be "you", the false god. All judgement and all negativity dissolve. The realm of Being, which had been obscured by the mind, then opens up. Suddenly, a great stillness arises within you, an unfathomable sense of peace. And within that peace there is great joy. And within that joy, there is love. And at the innermost core, there is the sacred, the immeasurable. That which cannot be named." Only in surrender can we know true joy, peace and love. The mind's tumult finally stills – what is there to complain about? All life's problems are offered up trustfully. We recognise that our life is really not our business – it is God's. All we have to do is keep our eyes fixed on the moment. That is all. That is our only task. Everything else is God's problem. How simple life is.

We welcome your comments and suggestions on this article.
Mail us at editor@lifepositive.net

Reader's Comments


Subject: Superb! - 1 September 2010
Thanks Suma, Your article is comprehensive. You covered a very key point of not resisting our doubts and negative mental reactions too.You have inspired me to read the Power of Now again. God Bless.
by: Anish

Subject: articles on surrender - 17 April 2009
I have been undergoing through severe mental turmoil and state of confusion about fairness of God, this article has helped me a lot in bringing back my peace of mind. Thanks for all such effort to add substance in life,pacifying the volatility in thinking pattern.
by: MOUSREE GUHA

Subject: thy will be done - 17 March 2009
a great article, like the way one opinion blends into the other. Simple, powerful and truly divine
by: manoj

MEMBER AREA