Personal Growth - Writing from the Source
by Arun Wakhlu
Speedwriting helps you go past the resistance of the mind and allow the wisdom of the Higher Self flow unrestrictedly on the page, says Arun Wakhlu

Download PDF Format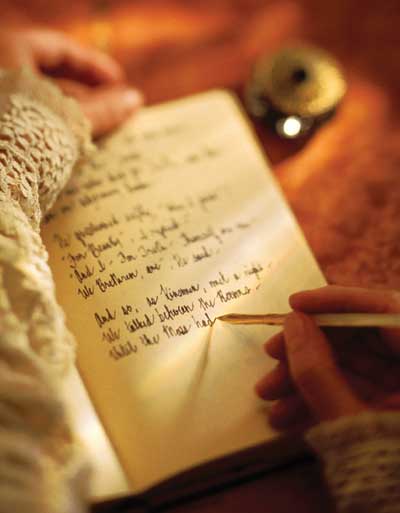 Sometimes, certain things happen as if designed by a hidden hand, whose workings are not known to us. Well-crafted plans are suddenly overturned by unforeseen events. Gifts, which one would have never imagined, land in your lap.

For me, writing a book on and called Value was one such mysterious gift. There was no intention of 'writing' it to start with. It was more like a playful exercise. As the book unfolded, each session of writing became a peaceful joyful experience. Every morning, one sat down and surrendered to the flow of words pouring out on to the pages of a notebook bound beautifully in colourful hand-woven cloth. Every bit of writing was like a silent communion with a loving Source.

The Value book is an interweaving of randomly picked messages from two other books with the words that came to me using 'speedwriting.' I have enjoyed reading these two reference books over the years. They are, A Course in Miracles (ACIM, Penguin, 1975), and Opening Doors Within (ODW, Findhorn Press, 1986). I have also enjoyed 'speedwriting.'

On the morning of October 3, 2007, my quest for a deeper understanding of values, my love for the two books mentioned above (ODW and ACIM), experience with 'speedwriting,' and a deep surrender to the Source, all came together. Work (which actually felt like play!) began in a nice hand-bound notebook which had been gifted to me. Every morning (almost), some words would flow. The morning ritual ended on the last page of the notebook on June 28, 2008.

What is speedwriting?

It is a process in which you write continuously without stopping. You, therefore, do not assess, evaluate, or change what you are writing. You just put pen to paper and let go. You let go to flow. The words just pour out onto the page with a fluency which sometimes amazes the 'writer' (I have put the word 'writer' in inverted commas because, deep down, when speedwriting is happening, there is no 'writer').

The integrated body-mind complex as a whole is simply a channel of silence, emptiness, and peace. It is like a silent witness watching the words pour out onto the page. It is like the spontaneous unfolding of a process between two peaceful non-judging parties: The pure white paper into which the words are coming out, and the silent, pure, awareness within, which witnesses all this.

I first learnt about speedwriting from Natalie Goldberg. (I am very grateful to her. She was my first guide to juicy writing). I was fascinated and deeply influenced by her book, Writing Down the Bones, (Shambhala, 1986). On page eight of the book, she lists the rules for the timed exercise, the basic unit of writing practice:

1. Keep your hand moving.
2. Don't cross out.
3. Don'tworry about spelling, punctuation, grammar.
4. Lose control.
5. Don't think. Don't get logical.
6. Go for the jugular.

Further, she writes:

"These are the rules. It is important to adhere to them because the aim is to burn through to first thoughts. To the place where energy is unobstructed by social politeness or the internal censor, to the place where you are writing what your mind actually sees and feels, not what it thinks it should see or feel."

This was my initiation into the world of speedwriting. It is a joy to remember the beautiful mornings and moments I have experienced while doing 'writing practice,' using Natalie's rules. My fluency in writing grew and deepened with another practice called The Morning Pages. This was a gift from another wonderful author called Julia Cameron. In her book, The Artist's Way (Pan Books, 1995) she urges her readers to write the 'morning pages,' as a practice for clearing up the mind, early in the morning, so that one can get in touch with our innate creativity. She calls this 'the artist brain.' This is different from our 'logic-brain.' As she says in her book, the morning pages "teach logic-brain to stand aside and let artist brain play."

As I started writing, I found that the process not only cleared up the mind, but also dredged up the deeper layers of my own creative potential. It showed me how one could act like an 'empty flute,' that allowed one's own 'Creative Intelligence,' to spontaneously self-express.

Slowly, I began to ask this 'Inner Guide' questions. "I" asked the question, and 'I Am' answered! The result was a series of conversations that put me in mind of the Bhagavad Gita, where a bewildered Arjuna asked Krishna existential questions, and received profound answers. Could the author of the Gita, Veda Vyasa, have played a bit like this to bring out the Gita?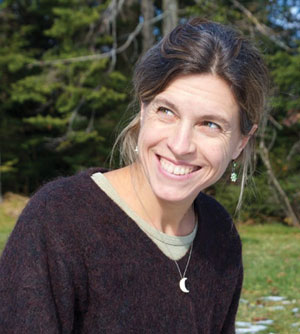 Natalie Goldberg, founder of Speedwriting Was it the same with the Upanishads? We never know who wrote them. They were written from a deeper intuitive source, and were given to sages. These sages never ascribed authorship to themselves. The Holy Quran was given to Prophet Mohammed. Conversations with God (Hodder and Stoughton, 1999) was given to Neale Donald Walsch. In fact, in Conversations with God (Book 2), Neale writes about this phenomenon:

He says (speaking for the Source):

"I am giving you guidance every minute of every day. I am the still small voice within, which knows which way to turn, which path to take, which answer to give, which action to implement, which word to say, and which reality to create if you truly seek communion and unity with me. Just listen to me." (page 24)

Anyone can do this. Anyone can be still, and be guided by the still small voice within. All it takes is faith, and the courage to obey it.

In many of our learning courses on Leadership and Innovation at Pragati Leadership Institute, Pune, India, we use a device I created a few years ago. We use it to create and write poems fluently. The device simply puts two processes together, speedwriting and random association. The latter is a mental device to generate new ideas and perspectives, by combining two thoughts together randomly. The former is a fluent way of bringing these ideas out on paper, without the censorship and interference of what Cameron calls the logic-brain.

Here is a small illustration of what can happen when we play with this device:

As I write this, flying 32,000 feet above Sudan on March 22, '08 at 3.10 pm (Indian Time), my eye randomly falls on the orange juice being served by the air hostess.

I combine two thoughts…

(A book) and (juice)

A new idea emerges. A juicy book, a book that has only juice in it, the extracted essence of wisdom or insight. Pages coloured yellow (yellow orange juice) within a normal book for the juicy pages.

Ice + Pen. A pen, which melts away as we write; a disposable pen. Or a pen that is transparent and beeps red when you write something not true. From this, a pen that senses your flow or fluency, and changes colour if you are out of the flow.

Coming back to the process of writing poems fluently, we have used the process with amazing results. People gasp in disbelief when they see the "output" of this process.

Would you like to try it out now? Here are the instructions:

• Choose a title/theme for your poem;

• To generate ideas, randomly connect anything in the world to the title of the poem; and

• Write continuously, without stopping until the end of the page or for a set period of time.

Here is a sample (written now) of what emerges. The title/theme for the poem is Fluent Poeming. The side lists idea or object used to generate new ideas randomly.

Fluent Poeming
Fluent Poeming
Extinguishes the Pain(fire extinguisher)
Of the ego
That keeps me
Stuck and enthralled In the past and the future.
As I listen(ear phones)
To the whispers
Of my heart
And let them
Flow out
Onto paper
Through the channel
Of my mind,
Arm and pen,(pen,arm)
I watch amazed
At the cloud(looking out)
Of thoughts
Against the backdrop
Of the blue sky
Of Awareness.
This connection (Headphone wire)
Restores me
To Wholeness
Once more
I am reliev(Lavatory, Toilet)
To have come
Home
To my Source…
My own I Am.(Source of the Nile)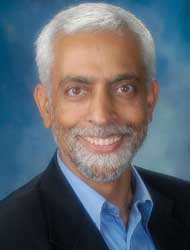 Arun Wakhlu is an Inspired
Facilitator. CXO Coach and Chairman,
Pragati Leadership. He has done
visionary work in individual
and organizational transformation
and is committed to co-creating
a thriving, just and
peaceful life for all People express feelings of wonder, disbelief, relief, joy, exuberance, and sheer joyous excitement, when they find that they not only can write, but also write creatively. It produces a huge boost in peoples' sense of self-worth. Both the books, Opening Doors Within (ODW), and A Course in Miracles (ACIM), have been "written" in the same way –they have both been 'received' by the authors.

In 1953 Eileen Caddy first began to receive personal guidance in the form of messages as she listened to her inner voice. She called this inner source, 'a still, small voice deep within herself.' She believed this source to be 'the God within.' These messages were subsequently compiled to form ODW.

ACIM similarly came to its 'authors' Helen Schucman and William Thetford, Professors of Medical Psychology at Columbia University's College of Physicians and Surgeons at New York City.

To quote Helen, "Although I had grown more accustomed to the unexpected by that time, I was still very surprised when I wrote, This is a course in miracles. That was my introduction to the Voice. It made no sound, but seemed to be giving me a kind of rapid, inner dictation, which I took down in a shorthand notebook."

To give you a flavour of this book, here is a line that speaks for itself:

"This course can therefore be summed up very simply in this way:
Nothing real can be threatened.
Nothing unreal exists.
Herein lies the peace of God."

For me, each sentence from ACIM is like 'spiritual dynamite.' It blows away my current perceptions of 'reality' and points me back to the truth of who I am. It aims at 'removing the blocks to the awareness of love's presence,' which is our natural inheritance, and also the real, everlasting and whole self that one is. Opening Doors Within has the same magical quality about it. Many people to whom ODW has been gifted, have found the book highly inspiring. Many have remarked on how the book seems to have timely and topical guidance for the situation at hand. All of us have felt much supported by the book. Like many other books that have come from a sacred source, you can hold a question in your mind, open the book randomly, and find intelligent and apt guidance for your query.

I am eternally grateful to the Source, which has inspired these books.

To conclude, I am guided to randomly open yet another page from the book, God Calling, (John Hunt Publishing Ltd , 1953) by AJ Russel:

"Keep close to Me and you shall know the Way because, as I said to My disciples, I am the Way. That is the solution to all earth's problems."

May we all be open to the guidance that is always available. May we become pure channels of love in action for one wholesome world.

See more articles on Personal Growth : http://www.lifepositive.com/Articles/PersonalGrowth