Our life force is the source of our energy, vitality, enthusiasm and health. What stops it from manifesting fully, and how can we live unfettered and free?

THE CELESTINE INSIGHTS
James Redfield's The Celestine Prophecy offers riveting insights into how we human beings use ingenious ways to steal energy from each other, until we learn to connect to the true source of energy – the universe. Some of the key insights are:
• The basic stuff of the universe, at its core, is a kind of pure energy that is malleable to human intention and expectation in a way that defies our old mechanistic model of the universe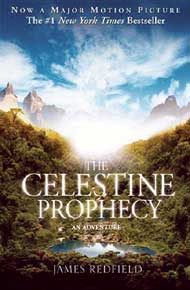 • Since we have been disconnected from the larger source of this energy, humans psychologically steal it from others. Most people are in a constant hunt for someone else's energy.
• Humans must learn to gain energy from the universal source, not other humans.
• Everyone manipulates for energy either aggressively, by directly forcing people to pay attention to them, or passively by playing on people's sympathy or curiosity to gain attention. Aggressive styles include the interrogator and the intimidator. While passive styles include the aloof and the poor-me persona.
• People use more than one drama in different circumstances, but most of us have one dominant control drama that we tend to repeat, depending on which one worked well for us within our family. A person goes to whatever extreme necessary to get attention/energy from his/her family.