Positive Chronicles - A little caring, a little sharing
The success of Non-Governmental Organizations (NGOs) across the globe, has allowed the ordinary citizen to take responsibility for the welfare of fellow human beings

Download PDF Format
Transforming a Village
by Uma Garimella
Sevalaya' Murali has always taken the road less travelled. From what I had heard of him earlier, he had worked at Tata Consultancy Services (TCS) for the last 20
More >>
---
Polishing gems from the streets of Mumbai
Led by the gentle and serene Father Fonseca Placido, Sneha Sadan, which translates as a house of love, provides a haven to children lost in the streets of Mumbai.
"Where is Sneha Sadan," I
More >>
---
The Magic Train
Working in areas that most certainly need help, Impact India's Lifeline Express and Community Health programme is being seen as a role model in many parts of the world.
"When I see the smile
More >>
---
Most companies and organisations have 'profitability' and 'growth' as their goal. In the NGO sector, the real goal is that the NGO itself should not be needed anymore, as and when the issues it was dealing with, are issues no more.

Let us not forget that though these are tumultuous times, it is a world where hope gleams from true heroes. It is a world where one has begun to recognise that collective happiness alone can bring in lasting results, and a sense of well-being. It is a world where not just cash and riches, but the feeling of making a difference to the world, is seen as true success.

NGO sector today

"The awareness and appreciation of the work being done has certainly increased with increased visibility. It has even become a career option for people wishing to contribute to society. People trained in social work, and professionals from diverse backgrounds, are working with NGOs. After all, the area and gamut of work in an NGO, is wide and diverse," says Vinay Somani, the head and founder of Karmayog, a Mumbai-based website, which networks various NGOs.

One sees local NGOs mushrooming, and larger ones playing a larger role. Prof Mani, a human resource professional, an advisor at SIES College, a faculty member at TISS, and actively involved in many social areas, avers, "I do believe the NGO movement has picked up. There are larger NGOs as well as smaller, localised ones, which have come into existence."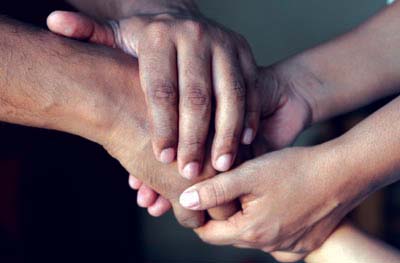 To grow holistically as a society, one needs to foster this sector too. Noshir H Dadrawala, the CEO of the Mumbai-based Centre for Advancement of Philanthropy, a company specialising in areas of charity, law, finance, management, taxation, resource mobilisation and human resource, agrees, "Along with the government and the business sector, the voluntary sector is a vital component of modern society. NGOs, though often financially dependent on government and corporate grants, play a vital role in helping the government implement welfare and development, and help corporates in building better communities."

Shift in consciousness

Prof Mani says, "People can see emptiness in material pursuits, and they turn to working for others, and being conscious of how much joy there could be in helping the underprivileged." Some try to help on their own, but the structured approach that NGOs offer becomes a better area to begin. Vinay avers, "I personally have become far more sensitive and enriched, after my involvement with NGOs."

The youth today are not only volunteering, but are also starting their own NGOs. Varun Rangarajan, from Tata Consultancy Services, was instrumental in starting many centres all over India, beginning with one in Chennai. Now, Dream India 2020 is a totally volunteer-driven organisation, which works to reach out and educate. Even though he keeps travelling back and forth between India and the United States, new entrants keep the centres active.

Looking at the plight of children attending night school, Nikita began her own NGO, Masoom, enabling the children to get good quality education.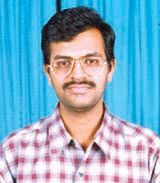 Navin Tarur: Switching
from softwear to soft skills While not all may be starting their own NGOs, many are beginning to get involved. Prof Mani stresses, "Today, success comes faster, and therefore, the search for higher purpose is faster too. We can see this happening in colleges, even schools, and also in companies. Initially, it used to be part of the extra-curricular activities, but I feel that now there is increased sensitivity among the youth, in specific, and everyone in general. People are recognising that what counts in life is what we do for others."

Though one may lament about Gen X and Y, it is a fact that many of them are doing much more than their predecessors in this area. Vinay Somani avers, "Even though the youth today are extremely busy, they do spare time to get involved, and are more sensitive." Companies too are doing their bit.

The Tata group has always been active in the social sector. Similarly, Infosys now has a philanthropic wing, Infosys Foundation. It has now introduced a sabbatical scheme, where managers are loaned for a year to NGOs. Navin Krishna Tarur, Lead Consultant, is now on a sabbatical with IAD (Institute of Applied Dermatology), Kasargod. IAD is an NGO, working on an integrated approach for the treatment of filaria, by combining various systems of medicine like ayurveda, allopathy, homoeopathy, physiotherapy and yoga. With his managerial experience, he is helping in creating strategies, and in lobbying the government bodies such as Ayush, for greater recognition. Appreciating the initiative, he says, "This opportunity has enriched me so much, as I have interacted and understood local issues and initiatives."

Recognising this, many companies are reaching out, not just with funds, but with involvement. The involvement even helps them fine-tune their activities. "Companies, whose CSR activities are located in the area where they operate, are better off as they know the real issues there. Also it is a way of helping the local community, and environment, from where the company is using resources of land, water and air," says Vinay.

Individual social responsibility

There are no clear benchmarks for an NGO, as it is a subtle aspect that they seek to address. "The first factor is whether the work of that NGO is coming from the heart," says Vinay. This naturally requires involvement and interaction. As Prof Mani says, "A thorough knowledge of the area in which the NGO is working, is necessary before analysing these factors. So, everywhere, involvement and dedication of some time is essential. Reading the reports and meeting the beneficiaries could also help increase the credibility."

Where figures are involved, it would help if the activities are bona fide. Noshir stresses, "An NGO should be registered, have a credible Board of Governors/Trustees, have its accounts audited, publish annual reports, and generally be transparent and accountable to all its stake-holders."

Again, it is involvement and time that is important.

Instead of just criticising, each of us could help a lot by being more aware. Prof Mani says, "I am personally concerned about what help we can provide, and not who provided the help. The solution lies in more people taking individual social responsibility. There have been situations, where items not needed by one NGO have been gladly sent across to other deserving NGOs. The benefits of synergy are always exponential. I think it is natural that there are many players, as the issues being addressed are diverse and the approach is personal. For instance, several NGOs may be helping cancer patients; while one may provide medical and financial help, another may provide counselling services, while yet another may offer a hospice for palliative care."

Similarly, disabilities are of various kinds, education needs are different and so are health issues. For instance, Sevalaya, near Chennai, offers much needed education to children, Childline helps street children, and Lifeline takes health care to rural areas (see boxes)

The way ahead

"There are two issues that NGOs seek to address – advocacy of rights and delivery of service. Those NGOs, which work on advocacy, would hopefully succeed in changing the law and may work to enhance the law or move to another area. Similarly, the government would hopefully incorporate the service being addressed into their policy, and the NGOs would work to expand their area of operation," says Vinay. Just like charity begins at home, so does concern for local issues. "I do see smaller, more localised NGOs who are able to address the issues in their own area," says Prof Mani, and avers, "Individual social responsibility should come from within, for it can make the world a better place to live in."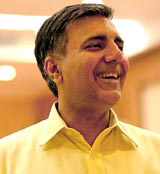 Vinay Somani: An ex-IITian who
chose a more caring approach Perhaps NGOs could become mainstream. This is surely happening. Vinay says, "A decade earlier, the NGO sector and the work done through them, was considered to be alternative or outside the mainstream and very few people were aware about it. Today, with greater awareness and understanding, there is more recognition, appreciation and attention to the work being done by NGOs. Today, neither government, nor corporates, nor ordinary citizens can ignore NGOs or the issues raised by them. In ten years, it is hoped that the work of NGOs becomes mainstream. For example, instead of only NGOs fighting corruption, every corporate should be fighting corruption, and all citizens should be working to eliminate corruption from our lives."

What we can do

Increase your awareness of the issues in your area and the NGOs operating in them. Meet the founders and beneficiaries. Volunteer your time and talent.

See more articles on Positive Chronicles at http://www.lifepositive.com/articles/PositiveChronicles