Positive Chronicles - How Dare She Dream
by Gregory Gonsalves
If you thought catholicism and feminism could never be reconciled, sr margaret gonsalves will prove you wrong. here she speaks about a personal experience of this reconciliation
I first ran into Sr Margaret a few months ago when Fr Prashant Olalekar, whose Interplay we wrote about in the April 2007 issue, organised a two-hour Interplay session to which I was invited.
More >>
---
What lit the initial spark of feminism in you?
I was born and brought up in a traditional Catholic family of 12 children in Vasai town, 60 km away from Bombay. At a time when most of my cousins were working as housemaids, my father, who was a simple carpenter, despite pressure from my aunts, insisted that all his nine daughters must complete college education. He wanted each daughter to stand on her own feet rather than be a helpless victim of the dowry system. Now I realise that my father's counter-cultural stance for female education was a feminist option against the currents of patriarchal society. The family upbringing and education I received, made me aware of my dignity as a person created in God's image and likeness, and lit the divine spark of feminism.

As a woman religious, how did you get interested in feminism?
While serving the underprivileged tribals in remote tribal areas of Gujarat and Rajasthan, I found there were only boys in most of the schools. Sharing the option of my father, I encouraged parents to enrol their daughters for education. I began to see that education could be a powerful tool for empowerment of those women who were doubly victimised by poverty and ignorance.

When working in the CRI, I became highly conscious of the fact that women religious are treated as second-class citizens in a male-dominated church. In a patriarchal and hierarchical setup, religious sisters are doomed to play secondary roles, despite their competence and desire to be equals. While working in collaboration with priests and lay leaders, I became painfully aware that though we demanded equality, and there were opportunities provided for leadership, none of the sisters could respond to the challenges due to lack of theological education. In such a situation, it is not surprising that sisters function as a cheap labour force in the church. The conviction grew that just as education can empower the girl child, so also theological education can empower women religious.

What led you to take up deeper studies on feminism?
The intellectual capacity and heroic courage of daring Indian women like Medha Patkar, Kiran Bedi and Arundhati Roy, never cease to amaze me. Reading inspiring books like those of Joan Chittister, OSB, a Benedictine nun who has fearlessly challenged the religious and political powers, has opened my eyes to the prophetic dimension of religious life, which consists in promoting an alternative society based on justice, equality and peace. Joan Chittister rightly observes, "We are trained to be makers and doers, not dreamers and seers." I began to dream of doing advanced feminist theological studies that would equip me with intellectual and spiritual resources required to empower women religious to challenge the unjust patriarchal system. Taking a big risk, I finally felt impelled by the Spirit to fly away to California to complete my Doctor of Ministry (D. Min.), and fulfil my dream.

How did you react to the hurdles put in your path?
I am grateful to my superiors who tried to help out as much as they could. However, it was not easy to communicate what I was seeking for, as they did not seem to understand my dream. Various reasons were given against my studies: advanced theological studies are okay for priests, but not sisters; they are too expensive; you are needed back for work in India; you should not dream, and be too ambitious. Knowing that many priests go abroad for studies, I realised how being a woman religious can turn out to be a severe handicap.

A week before leaving India, I sent an email to the religious superior in USA, asking her whether I could apply for admission for feminist studies in California, since there was a chance of getting a scholarship. Instead of replying directly to me, she sent a letter to my superior in India, saying, "How dare she dream of going to California for studies, even if she gets a scholarship? We have been here in USA for the last 50 years, and haven't even thought of dreaming to go to California. How dare she dream?" These words hurt me very deeply, but later, they spurred me on to make my dream come true, come what may.

Were you ever tempted to give up?
Oh, many times. An elderly sister in my community at Washington DC, who silently supported me, gifted me with a beautiful shawl. One day, on reaching the library with plenty of books in my hand, I realised that the shawl had fallen off my shoulders. After searching high and low near the library entrance, when I was about to give up, I remembered the words of a song, Give faith a fighting chance. Moving a few steps further, I found the shawl behind a trashcan. At moments when I was tempted to give up the struggle, I used to recall this incident, and I kept on giving faith a fighting chance.

What were some of the fears expressed about feminism?
There is a widespread misunderstanding that feminists are anti-church and anti-male: they do not go regularly for Mass, and react to priests; they are angry, rebellious people who adopt a confrontational stance; they are too critical, and ask too many questions. Some are averse even to the use of the word 'feminism'.

How do you see feminism?
I see feminism as pro-church, the church that Jesus envisioned: a discipleship of equals. While some of the feminists in the early days adopted extreme anti-patriarchal stances, it is also good to be aware that those who want to cling to patriarchy have a vested interest in labelling and defaming all feminists. In her book, Heart of Flesh, Joan Chittister has clearly spelt it out as an alternative worldview: "Feminism is a new world view. Feminism is a spirituality, which the world and the church ignore to the peril of us all, and to itself as well. Feminism is not simply about femaleness. It is about another way of looking at life, about another set of values designed to nurture a dying globe, and rescue any people too long ground under foot, too long ignored, unseen, invisible. Feminism is about a new way of thinking for both women and men who are tired of the carnage, sickened by the exploitation of the globe, disillusioned by the power struggles, and searching – as Ezechiel promises – for a heart of flesh in a world of stone."

How does feminism apply to men?
Feminist spirituality is not only for women, but also for men. Women have severely suffered under patriarchy, but so have men. Medical research shows that the suppression of emotions leads men to alcoholism, and they are more prone to heart ailments. A patriarchal culture trains men to be aggressive, highly competitive, and so it is not surprising that we have so much violence and so many wars. Wounded people go on wounding others, thus perpetuating the chain of violence. All have to pay a heavy price for ignoring or suppressing the feminine dimension. Feminism calls for a healthy balance of the rational and emotional in both women and men. Defining the sexes by stereotyped traits, and limiting them on physical grounds to separate roles, should be replaced by the notion of universal personhood. Feminism is concerned with the liberation of all people from the clutches of patriarchy, so that they can become full participants in human society.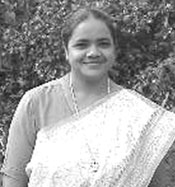 Sr Margaret: battling for equalityWhat are some of the major aspects of feminism?
Feminism empowers the powerless by offering a spirituality of nonviolent resistance to the powers-that-be. Viewing life from the underside, it critiques systems built on power for the few, and powerlessness for the majority. This worldview promotes compassionate thinking and living. It is holistic, and fosters intimate connection with Mother Earth. It views flesh as a blessing. It celebrates the dance of life, and has a non-hierarchical, egalitarian, circular orientation. It envisages the distribution of resources, the care of the planet, and dignity of life for everyone. It focuses on coming home to the here and now. It promotes personal and global peace. Highlighting the feminine dimension of God, it unleashes the divine Shakti.

How did feminist studies lead you to the process of transformation?
Getting in touch with the dream of the pioneering feminists empowered me to go ahead with the fulfilment of my dream. A feminist consciousness helped to bring about a deep awareness that I do not have to condemn human beings, but enlist their support to change the system, which is damaging to both women and men. This awareness has made me grow in compassion towards men and women with a patriarchal mindset, knowing that often they have unconsciously internalised it. Yoga, pranayama and meditation were a great help to attain inner peace in the midst of conflict. My horizons have been widened to network with those groups who are working nonviolently for systemic change.

The feminist consciousness has given me the grace to gift other women religious with wings of courage to soar high, coupled with deep religious roots to stand firm in the midst of crippling treatment. It has strengthened my resolve to persevere in the midst of criticism, and other obstacles on my path to set women religious free.

How did you manage to finish your studies despite so much opposition?
The director of the D. Min. programme not only went out of his way to give me admission, but constantly reassured me that God would provide on the journey to the unknown. I powerfully experienced "the providential care of God" stressed by our religious founder when classmates, laywomen, priests, and sisters reached out, providing tuition, board, lodging, guidance, and much needed moral support. It is amazing how much I felt at home in an interdenominational, international community of solidarity.

In all my years of religious life, I had never experienced the profound beauty of powerlessness, which is a gift of the vow of poverty. There were many miraculous experiences of being cradled in the womb of God, our Compassionate Mother. At a time when I was stranded without a home and finances, in one of the classes on 'Pastor as Person', the entire class held me in a shawl, and gently rocked me to and fro. This profound 'womb experience' of the providential care of God filled me with indescribable joy and incredible compassion. How true the words of Paulo Coelho in The Alchemist are: "When you want to achieve something in life, the whole universe conspires to fulfil it."