Psychotherapy - Meeting of the selves
by Pulkit Sharma
Psychotherapist Pulkit Sharma charts a compulsively formal young man's journey from the pits of crippling anxiety to a life of joyful spontaneity and inner integration

Download PDF Format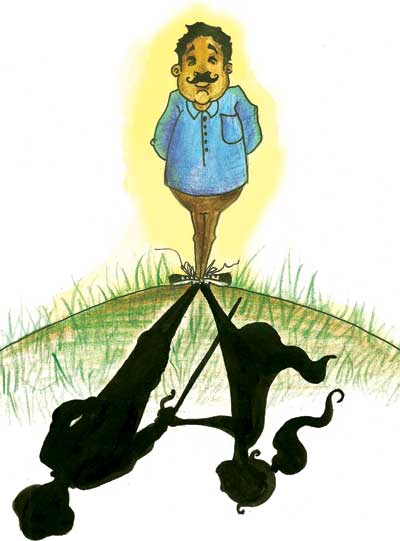 Thirty-five-year-old Abhishek (name changed), a businessman, approached me for psychoanalytic psychotherapy as he had been suffering from stress, anxiety and panic for many years. He said he had felt suffocated since he was a child. Sometimes, he felt as if something would break inside his body. During the first three sessions, I asked Abhishek to narrate his life history and what he thought about his personality. He had been achievement-oriented from early childhood and left no stone unturned to attain his goals. At a very young age he had a huge bank balance, a fancy car, a house in a posh colony of Delhi and a large circle of friends and admirers but he always felt stressed. He neither had an understanding as to why he felt stressed, nor the words to articulate his inner state.

Before coming to me he had taken extended treatment from a psychiatrist and then a psychologist. Both the treatments were helpful but did not solve his problem completely. He had been taking anti-anxiety medicines which had a soothing and calming effect but whenever he stopped them the symptoms escalated. In his previous psychological treatment, he was trained to recognise and dismiss these worries as irrational and to reduce his workload. At times, he was successful in challenging these worries as baseless but on other occasions he almost became convinced that these worries were rational. As far as reducing his workload was concerned, he had tried this several times but it made him feel worse because he had a sense that he was losing out on something crucial.

He had already fought these symptoms for several years with sheer will but this had not resulted in lasting relief. Therefore, I recommended that we would do well if we spent time developing an understanding of his symptoms. What did they wish to tell him? And probably once we understood them we could find ways to deal with them. Since he found this idea novel, he agreed to give it a shot.

Doing his homework

Abhishek turned out to be a motivated and conscientious client. He always reached 15 minutes before scheduled time, rarely skipped a session and shared a lot during our discussions. On one hand, I admired this but I also felt that our meetings had a very formal and structured flavour to them. Abhishek always thought and planned in advance what he was going to bring
| | | |
| --- | --- | --- |
| | | |
| | The spontaneous, playful and authentic part of his self wanted a space to breathe, grow and unfold but other parts of Abhishek's personality did not allow this. | |
| | | |
in the sessions; he kept a separate diary where he jotted down the points and often looked at this diary for reference points during our discussions. Once I bumped into him at the parking slot in the hospital and smiled but he turned away from me hurriedly. Later, during the session, he told me that he felt very awkward because he was not 'prepared' to face me. We spent a lot of time discussing this and realised that he could not be spontaneous.
Each action that he carried out had to be thought and rehearsed. He had been doing the same thing during our sessions by dishing out narratives that were not spontaneous but formal and structured. Since he had always been like this, I thought that there must be a rationale behind it and before understanding it I should not encourage him to give it up. In my work I have often seen that dysfunctional patterns and behaviors, no matter how painful they may be to a person, serve as crutches. If they are prematurely withdrawn the person can collapse.
The dream
After many sessions, there was an interesting turn. Abhishek ran out of material. He could not think of anything to write down in the diary and share.
In sessions, he felt distressed, bored, restless and panicky. He came up with repeated demands that I should give him psychological tests and questionnaires to fill up his time. I explained to him that I could obviously do that but such a step would prevent us from going deeper into these difficult feelings by blocking them. At times he seemed to understand this but on other occasions, he tried to pressurise me to give in to his demands. In these instances, I started feeling pushed, suppressed and suffocated. There were feelings of anxiety and panic. I felt as if someone had put a heavy load on my body and I found it difficult to breathe. I had a sense that unconsciously, Abhishek was making me experience his thoughts and feelings.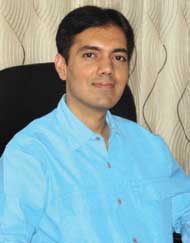 Dr Pulkit Sharma is a psychoanalytical
therapist and clinical psychologist
at VIMHANS hospital, Delhi.
In one particular session, Abhishek narrated a dream where he saw a very small child standing in a pit and several adults, including him, were covering that pit with heavy stones. The child was feeling suffocated, broken and dead. We discussed and interpreted this dream and it almost solved the jigsaw puzzle. The child in the dream was a lost part of Abhishek's self. As a child, everyone expected Abhishek to grow up and mature quickly. One part of Abhishek's self identified and aligned with these adults and tried to suppress the spontaneous, playful and authentic part of his self. All along the stress, anxiety and panic he experienced were the cries of this suppressed self. This authentic self wanted a space to breathe, grow and unfold but other parts of Abhishek's personality did not allow this. The past was also replayed live between Abhishek and me when the dominant parts of his personality tried to suppress me when I was trying to create space for his suppressed self.
The healing process
This enabled Abhishek to understand the meaning and function of his symptoms and he felt relieved. However, a major task was still pending. Although Abhishek could acknowledge his suppressed self, he had a hard time balancing it with his dominant self. "Doctor, though my symptoms are gone I struggle with these two contradictory voices telling me to move in different directions and I do not know what to do," he said. I worked towards developing attunement between the parts. As this happened, the two aspects of Abhishek's personality learnt to co-exist.
In one session, Abhishek playfully shared a vivid internal fantasy that involved coming together of the two selves. He said that the suppressed part wanted to take two days off and do nothing, just laze around in the house and go slow while the dominant part saw it as a waste of time. The suppressed part then told the dominant part, "I know you wish to work and it is painful for you to see that nothing is happening. But I'm feeling really tired and may fall sick. You know if I take some rest, I'll collaborate with you and we both will perform twice as well in the next two days." At this the dominant part smiled and said – 'If I have your support, I'm sure we'll be able to recover any loss.'"
See more articles on Psychotherapy :
http://www.lifepositive.com/Articles/Psychotherapy
Reader's Comments
Subject:
Response to Sandhya
- 7 April 2012
Dear Sandhya Thanks so much. I feel all of us have split selves within us- it is just a matter of degree.
by:
Pulkit Sharma
Subject:
a true reflection
- 25 March 2012
Very insightful and true reflection of life in rush hour for most of us .I can empathasie and identify many charachters in real life where such a situation mirrors in their life .I hope they all find time and space to come to terms with it . Dr Pulkit Sharma , kudos for such an insightful article
More...
by:
sandhya