Relationships - From Fearship To Friendship
by Connie Miller
Once I had a good friend named Hal. Although we did not see each other often, when we finally got together, we would talk, laugh and simply enjoy each other's company. It did not really matter what we did then, because for us, being together was more important than having an agenda.


Download PDF Format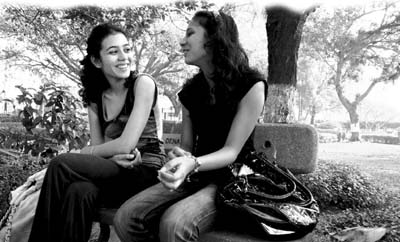 After about five years, something happened. We began to have ideas of how a friendship 'should be'. I even wrote a book about relationships called, The Book of Rules about Relationships. The trouble was that I had the only copy.

Our relationship changed from a state of being to one of doing. It changed from a verb, which is a state of spontaneity and action, to a noun implying a 'thing,' which is still and dormant.

Slowly, our relationship changed from a state of being to one of doing. Sadly and not surprisingly, our friendship died. It was easier for us to end the relationship than to look deeper into what was really going on.

Each time we set up rules, conditions, and expectations that the other can most likely never fill, we feed the ego. The ego loves rules, so that we believe that we are insidiously controlling the other. This is one way that we can feel superior to another. Each time we put our obligations, responsibilities, and expectations on others, we set up guilt, judgment and fear because we are afraid of our inability to meet the conditions or requirements set forth in the friendship. We become very busy judging each other for not meeting the other's expectations, and become competitors keeping score of who did what to who, instead of co-creators.

When we feed the ego, our identity and value come from outside and not inside us, and we begin to demand performance in return for love. This is when we forget who we are in relationship to each other and begin to live in fear and disappointment of not being loved. We cannot have a friendship with someone we fear, or we will be fearful within.

Love is the way
Often I see relationships deteriorate between parents and children, husbands and wives, employers and employees. True friendships and relationships have no agenda and are not controlled by some set of conditions or rules set up from outside. True relationships are governed by love of the other, not expectations, obligations, and responsibilities. We all want to be loved for who we are and not what we do.

The question arises how do we go past the fear, delusion and need for power, which causes so much personal conflict in relationships within us and between others? Fear, greed, and power come from the ego's need to attach itself to something outside itself to obtain recognition and identity. Until we shift our consciousness to move through our own blocks in our lives by moving from our rational intelligence (what I think), through the emotional intelligence (what I feel) to our spiritual intelligence (what I am) can there be a change?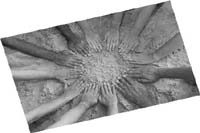 It was easier for us to end the relationship than to
look deeper into what was really going on Turning on our higher intelligence is not only fun and joyous, it is absolutely necessary, if our intelligent civilisation and we are to survive the coming decades. By higher intelligence, I mean the whole universal intelligence – not just greater intellect, but greater emotional sanity, love, compassion, creativity, inspiration, and especially, the inspirational experiences. Long-term mental and emotional health requires more than a temporary reduction of symptoms.

What seems to be required is a higher consciousness, or a spiritual intelligence, from which a larger sense of self can be derived. It is important to develop our spiritual intelligence as well as our spiritual maturity for without this we will not have friendships but 'fearships' in all our relationships.

Intelligence refers to the skills, abilities, and behaviours we need to help us balance the expansive love that flows through our hearts and all of creation with the need for discipline and responsibility. When we successfully balance these polarities in our own feelings and in how we treat others and the world, we are able to create forgiveness, healing and connection. In fact we are co-creating with God, being able to believe in ourselves, our purpose, and to be vision- and value-led, acting from beliefs, principles and self-love.

When we can access these deep dimensions of love, we can transcend our usual ways, defences, identity, and beliefs about self and world. Here we trust that we are loved and that there is a sense of creativity and humility and an ability to access higher meanings in life.

Spiritual intelligence sees the larger whole, and also, how all of us are connected. Cleverness divides, feeding the ego saying, "I am better than you"; spiritual intelligence includes and unites.

When we put God in the centre of our lives we do not function by priorities but God weaves in and out of all our relationships, friends, family, work as a state of being and not doing. There is no control or agenda. We begin to respond to others from a state of love and trust, just like a child. Well yes, after all, I guess we are all children of God!

Hal, wherever you are, I hope that you get to read this. Thank you for our friendship and helping me to grow. I miss you.

Connie Miller, author of Psychodrama: Advances in theory and practice, developed Souldrama, a group action method that accesses our spiritual intelligence by balancing our rational, emotional, and spiritual intelligences.
Contact: www.souldrama.com, connie@souldrama.com
We welcome your comments and suggestions on this article. Mail us at editor@lifepositive.net