Teaching Story - Paradigm shift
by Leighton Ford Ford
The world paradigm comes from Greek. It was originally a scientific term, and is more commonly used today to mean a model, theory, perception, assumption or frame of reference.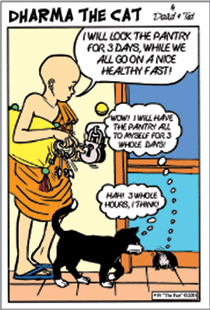 Paradigm-Shift.jpg In the more general sense, it's the way we "see' the world – not in terms of our visual sense of sight, but in terms of perceiving, understanding, interpreting… …The term paradigm shift was introduced by Thomas Kuhn in his highly influential landmark book, The Structure of Scientific Revolutions. Kuhn shows how almost every significant endeavour is first a break with tradition, with old ways of thinking, with old paradigms.

For Ptolemy, the great Egyptian astronomer, the earth was the centre of the universe. But Copernicus created a paradigm shift … by placing the sun at the centre. Suddenly everything took on a different interpretation…. Whether they shift us in positive or negative directions, whether they are instantaneous or developmental, paradigm shifts move us from one way of seeing the world to another. And those shifts create powerful changes. Our paradigms, correct or incorrect, are the sources of our attitudes and behaviours and ultimately our relationships with others. – Stephen Covey, The 7 Habits of Highly Effective People.