Holistic Living - Guru Granth
The superstar of the 60's muses about his spiritual quest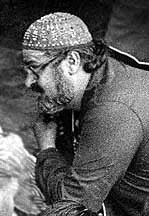 The superstar of the 60's muses about his spiritual quest

I was 33 years old when my first wife Geeta Bali died. That shook me. Four years later, I remarried.

My wife and her family had a guru called Haidkhan Baba who had borrowed his name from a tiny place in the Kumaon region in India, where he used to tend to a temple. No one knew who he was or where he came from. Legend has it that the temple has existed for 400 years. Every now and then, there appears someone who calls himself the Haidkhan Baba.

For the 10 years he was in my life, he showed me a path. I evolved. I surrendered to him completely, I did not ask any questions; I did not seek any answers. Today, I don't have pretensions. I am open about myself. Even talking on this subject would have been unthinkable earlier. Now I can admit my age—65; my shortcomings—I am very short-tempered, though that's slowly changing: even my professional limitations: I was not a great talent.

But God has been kind. The coming of videos has kept me alive, even among the present generation. I do not do any particular spiritual practice, except for daily puja.

When Babaji was alive, he took me to Gangotri, Badrinath, Yamunotri—grueling pilgrimages I would have never accomplished without his strength and support. My mala (a mix of sandalwood and amber) was given to me by him as prasad (blessings). It accompanies me wherever I go, whether the USA or Russia.

Babaji died in 1984, I buried him with my own hands. I believe in reincarnation, though I don't understand it. Babaji often spoke about karma.

When some people told him that my career was facing hurdles, he said: "He must have hurt someone in his past life." Hisab kitab barabar hota hai. Heaven and hell are right here.

Today I am happy. I'm not plagued by desires—there is no mad urge to see a bullfight in Barcelona. I have children, grandchildren; I am not filthy rich, but I have enough to keep my grandchildren in school uniforms.

Computers are a hobby I picked up eight years ago—I am now hooked to the Internet. I think God works on computers. When I think of him, I see he is always there for me. I have been preparing myself, gradually. When he calls me, I will be ready.