Like it. Loathe it. Want it. Waste it. But you just cannot ignore it. What is the value of money, that rumpled piece of printed-paper in your wallet that the world bows to its power? The secret lies in your own mind!

The four prosperity principles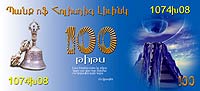 1. Intention
: It is being clear about your
life
purpose. Your
life
purpose is what you are here to do. You will know that by paying attention to what works for you and what does not.
2. Preparation:
Reading, going to school, formal and informal discussion and above all, questioning everything. Argue pros and cons until you come to a point of understanding the 'why' of something. This helps convert information into wisdom.
3. Attention:
It's about staying in the present moment. Actually being in your body and observing what is going on with you and around you. Your body will give you very important clues, which will help you make more informed choices.
4. Action:
This is the purpose for which you have prepared. You are now in the driver's seat. Choose the best you can and take action.
Money mantra
To get the blessings of
Ma
Mahalakshmi
, the Hindu Goddess of
wealth
and
prosperity
, chant the following thrice a day, and watch
abundance
and
affluence
surge into your life. Believers say that many lives have changed, many
fortunes
have been made overnight as the 'mantra' recital has been rewarded with the blessings of the Goddess of
wealth
, through a shower of
wealth
and
riches
. (Recite thrice)
Om shreem heem shreem kamle kamalalaye praseed praseed, shreem heem shreem om mahalaxmi namaye.