Stress is a handmaiden of modern life. But it is possible to convert stress-building thoughts into stress-busting ones

WHEN STRESS CLOUDS THE WONDER YEARS
There are specific stresses related to specific situations or problems that are sorted out once the situations get over. But then there are certain stresses that are part of the teenage years. Identity crisis is one of them. What do I want from life? What should I be? It is not only regarding career prospects but a much bigger concern of a teenager about fitting into the adult world. When a teenager leaves the safe world of childhood, his/her personality can develop in any direction and this is the time of identity crisis.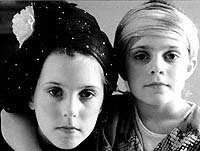 Teenagers want independence and parents are forever wavering between treating them as adults and/or children. A typical
stress
in such a situation is, as my daughter tells me: "I am scared Papa will get angry."
Sometimes teenagers feel that their parents are imposing the personality traits they do not have or do not want to have, upon them. For instance, you must have noticed that professionals like doctors and architects want their children to follow in their footsteps. Sometimes the reason might be practical, for instance a parent owning a hospital would naturally expect his child to become a doctor and run the hospital.
But the child may not have the aptitude for the same profession, and may want to do something totally different in life, and parental or family pressures may be such that s/he may succumb. This causes acute
stress
and worsens the already existing identity crisis.
Take the case of Sangita, the daughter of a doctor couple. A bright student, Sangita grew up believing that her parents' profession was the best profession in the world. Naturally, she took up science in school and started preparing for entrance examinations to various medical colleges. That was the time she realized that she could not handle the subjects, but it was too late. She appeared for all the entrance tests and failed each one.
Her parents were shattered. They visited holy shrines and organized private coaching classes for her. She was made to appear for the entrance tests again. By this time Sangita was absolutely certain that the medical profession was not for her and wanted to try her hand at business management, but her parents would hear nothing of it. Sangita failed yet again.
Now their relatives stepped in. Her father's elder brother finally managed to convince them that it was not at all mandatory for the child to follow her parents' footsteps. Sangita did her MBA and joined a multinational bank, subsequently settling down happily in life. The four years of her
life
wasted in studying subjects she had no aptitude for were lost, but fortunately they were only four years. In some cases a lot more time is wasted.
What about those teenagers, who get the subjects they want, yet lack the clarity to achieve their goal? Parents play a key role in developing their teenager's self-esteem. Parental indifference to their child's
success
or failure results in a lack of initiative in the child. Such teenagers are not motivated to try anything new or challenging, including making new friends.
On the other hand, some parents are overprotective and end up stifling their child's efforts to grow up. If parents set high but achievable standards and express support for their teenager's abilities, children would be quite confident of succeeding.
Friends also play an important role in a teenager's life, as they can learn more about their identity away from the family. And conforming to the customs of a group can make a teen feel like s/he fits in. This sense of belonging is an important need as teens traverse the difficult years of being no longer children but not yet adults. The crucial thing is communication, both with their peers and parents. After all, parents need to keep in mind that they too were adolescents once, going through the same stresses.
By Sunita Pant Bansal
MEMBER AREA