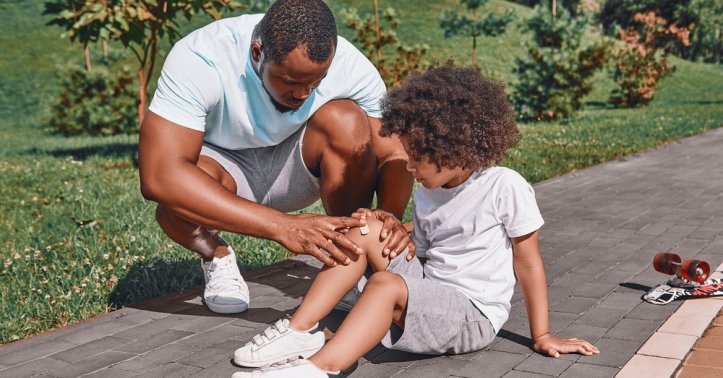 6 Ways Parents Benefit From Taking A First Aid Course  
6 Ways Parents Benefit From Taking A First Aid Course
As a parent, keeping your children safe is your top priority. Although you may have basic first aid knowledge to handle minor scrapes and scratches your children may experience from time to time, you cannot deal with severe injuries if they occur without taking a first aid course.
There are various first aid courses that you can take to hone your emergency response skills. However, as a parent, you should start by taking pediatric first aid courses to handle childhood medical issues more effectively.
If you're wondering how taking formal first aid training can benefit you, here are five ways it would:
Save Your Child's Life
The most important benefit of taking a first aid course as a parent is saving your child's life. With first aid skills, you can provide your child with the emergent care they need before medical experts reach the scene. First aid elements such as wound management and cardiopulmonary resuscitation (CPR) allow you to save lives where each minute matters.
Respond Better to Emergencies
A critical way a first aid course can benefit you as a parent is by empowering you to respond better to emergencies. Children can get injured due to poor judgment or curiosity as they engage in different childhood activities. Your children are likely to experience injuries irrespective of age. Some injuries often require an emergency response, which parents that lack formal first aid training may not be able to provide correctly.
Getting professional aid in such situations can take time and may put the injured children's lives at risk. A first-aid course can give you the knowledge and skills to provide first-aid care to injured persons as you await emergency responders. Your first-aid interventions can lead to better outcomes.
Fast-Track Injury Recovery Time
Time is of the essence in injury recovery. First aid training allows parents to respond promptly to injuries their children may incur. By providing speedy first aid, parents can reduce injury recovery time significantly. Cutting emergency response time by a few minutes can determine whether your child heals quickly or will deal with a prolonged recovery process.
Being confined in the hospital is challenging for children. But, by acquiring first aid skills through formal training, you can help reduce their time in the hospital. Learning first aid empowers parents to react fast and appropriately to emergencies. It helps fast-track recovery time for children and keeps them from experiencing extended hospital stays.
Improve the Ability to Prevent Infections
Another way parents benefit from taking a first aid course is by developing the ability to keep their children from getting infections. Treatment of acute injuries is an essential part of a first aid response. A first aid course gives parents the skills to treat wounds for immediate and long-term cures.
With proper training, you can get the tools you need to help your children prevent infections that potentially cause serious health problems. You will also know what signs indicate improper injury healing so you can seek medical attention before things get out of hand. This knowledge can also be passed over to children, enabling them to handle injuries correctly, such as scrapes and cuts, on their own.
Provide Critical Information To Medical Experts
Formal first aid training lets parents pass critical information to medical experts during emergencies. When medical staff responds to emergency calls, they ask questions to determine the best action. During child emergencies, parents that perform appropriate first aid can relay such critical information better. When you take a first aid course, you learn to assess emergencies and relay vital information to medical professionals.
Better Injury Risk Assessment
When taking a first aid course, you get acquainted with leading injury causes as a parent. This information lets you assess your child's injury risks and know when to stop them from engaging in risky actions. You can use this knowledge to develop safety guidelines for your home to keep your children safe.
In addition to assessing injury risk, a first aid course helps you differentiate between injuries that can recover by themselves, childhood diseases, and potentially dangerous problems. This knowledge enables you to determine when to call emergency services and when to take them to a doctor. For instance, if your child experiences a tummy ache, first aid training can help you decide when to seek professional care.
Final Thoughts
First aid courses are potent tools for equipping parents with the knowledge and skills to respond to their children's childhood injuries. Taking formal first aid training offers you the benefits discussed above.
Parents who take these courses are better placed to provide aid to children in medical emergencies swiftly and correctly, leading to better health outcomes. These first aid skills can also be passed to the children, ensuring they're better prepared to care for themselves.
To read more such articles on personal growth, inspirations and positivity, subscribe to our digital magazine at subscribe here
Comments