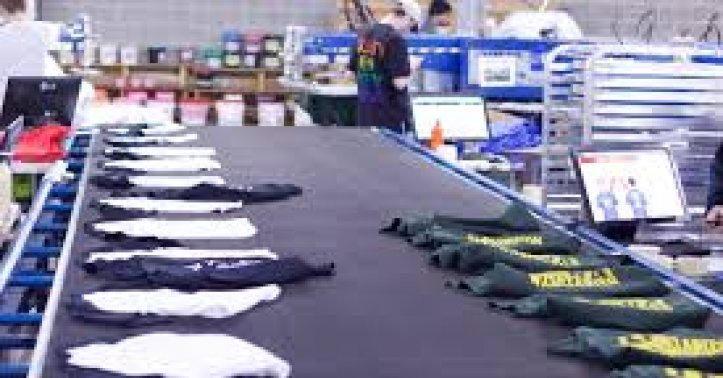 Direct to Garment Printing and Screen Printing: Choose According to Your Need
Over the years, the global garment printing industry has evolved a lot. Many companies have started using environmentally friendly materials, such as soy-based plastisol inks. These inks are water-soluble and do not possess any odour. Companies use several techniques, including screen printing and digital printing, for printing garments, such as tees, sportswear, and other types of gear.
Screen Printing: Evolution from Traditional to Modern Times
Generally, a screen printing set can cost a company eight thousand grand and more. The cost usually depends on the number of stations and the complexity of the press. In addition to the printer, a large conveyer is also essential to dry the t-shirts. Furthermore, a press will also have an exposure unit, a dark room, and a washing station.
Screen printing of t-shirt has a unique selling point than other options. One highlight is the speed. A six-colour press can produce almost anything from thirty to sixty t-shirts. The costs of the inks are also reasonable. Therefore, there is no massive investment except for the set-up. If you choose a reliable printing company, you get more benefits in the long run. Most of these companies store the screens in case their clients want to use the previous ones anytime. Nowadays, companies have online stores to sell their printed products with additional customization in text, format, or picture. For instance, the Print Bar Sydney possesses all services from printing, embroidery, to manufacturing customized gears.
Upsides of Screen Printing
Apart from a clean print, the colour also seems to be solid. Screen printing is suitable for sharp text and logos. The technique is best for mass production as it keeps the printing price reasonable. The print also offers high levels of durability, and it does not fade in a few washes. A garment printed through digital printing seems to fade away faster in comparison to screen printing.
What's Preventing Screen Printing to Become the Most Used Technique?
In case you intend to print a photo on the garment through screen printing, there is a substantial level of probability that you will obtain a result with a low grade of the photo image. You cannot use screen printing for photographic reproduction. For a high-quality photograph on a garment, different screens with different colours need to be printed and used simultaneously. Also, this business has a lot of threats from the current competitors and might not be a good option for a start-up.
Direct-to-Garment Printing: Better than Screen Printing?
DTG printing uses an inkjet printer, and the method is considered superior and modern in comparison to its counterparts. A significant plus point favouring the DTG printing technique is that it does not leave any waste ink behind. Screen printing uses a lot of ink for the screens, and the ink eventually gets drained down after the usage. DTG consumes less time to give optimal results. Also, it is highly cost-effective for smaller runs.
There are guides online and offline to get to know more about the garment printing industry. A quick search can fetch you more than a thousand deals and demonstrations by professionals in the garment printing industry.
Comments