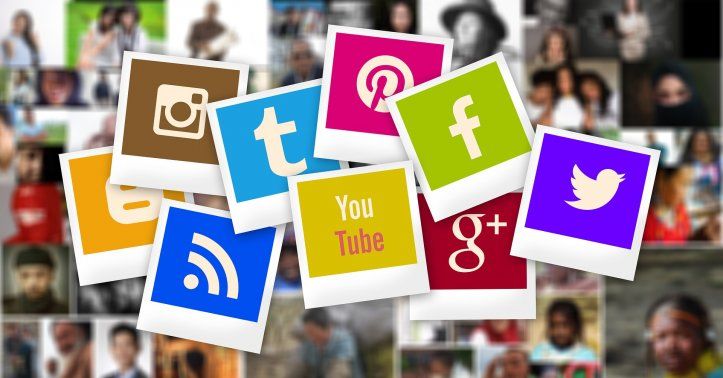 Top Pros and Cons of Social Media Networking Revealed
Social media has grown in leaps and bounds over the last 10 years or so. From only being a niche in the world of marketing and acting as an early adopter experiment, it is now a trusted means for both marketing and connectivity in many ways with audiences numbering in the billions.
Social networking in general has greatly changed the way businesses work today, along with changes in daily news distribution and communication methods. It has even become a career for many, as new jobs are popping up in the field such as social media marketing and branding.
This raises an important question though – is social media really that essential, especially considering the harmful effects it has?
The answer is not that straightforward, as it depends on who you will ask. It can serve as a promising business opportunity due to exposure to new audiences, or it can be a source of depression or anxiety for someone else.
When using it, you should aim to reduce the cons while increasing the pros – since they will always be there. These will apply to any social media network.
What are the pros?
1. It gives you the chance to connect to others all over the world.
This is among the most obvious advantages social media gives you, as it allows you to connect to others from different countries and backgrounds. You can make so many new friends on sites like Twitter; use Facebook to connect to old high school or college friends that have relocated to other parts of the world or country, or use Instagram to link up with your favorite mentors and people you look up to.
Social media has effectively made turned the world into a global village – and you no longer feel distant from other cultures or countries.
2. Communication is easy and instant
We no longer live in the days of 'snail mail' – everything is now instant thanks to email and social media platforms.
You can get in touch with anyone, anywhere, without resorting to using landlines or answering machines to do so. This gives you an advantage because you can find out about things instantly and as painlessly as possible.
3. Real time discovery of information
In the days of our parents and grandparents, they always needed to wait for prime time news to know what was happening all around the world, and the affairs of their own country. We no longer need to wait for that anymore or wait for the newspaper the following day to catch up on what is happening; all the information is present in social media and the internet.
The advantage is that you can even customize your news to what your interests are, so that you filter out irrelevant information.
4. Opportunities for business growth
There is no business today that can hope to grow significantly without investing in social media. It helps enterprises establish connections with current customers, and advertise themselves to new audiences without the limitations of traditional media like TV, newspapers or the radio. In fact, many businesses today operate purely off of social media, and grow their audiences on the platform to sustain their operations.
5. General enjoyment and fun
Even with the cons it may present, it is easy to admit that social media can be pure enjoyment. Many people use it when they want to interact with new people, relax at home, or catch some breaks while they are at work.
For instance, while it can give you a thrill to see people liking or commenting on your posts (which is why people invest in auto followers for Instagram, for instance), it also gives you the thrill of talking to people and knowing that you have made their day in some way.
What are the cons?
1. Overwhelming amount of information
Since many people are sharing various aspects of their lives, it is easy for all the information to overwhelm you – as if you are trying to shout and make yourself heard.
It's a noisy place out there. Many people silently suffer from this, because you are seeing posts every day in thousands. Over time, you also accumulate more people that you follow and befriend, and that can end with your feed becoming bloated with content you are hardly interested in.
2. Issues with privacy
Thanks to people sharing information about them, there will always be problems with privacy – after all, how far is too far?
Many people have raised questions about this, since social media sites will end up owning the posts you make, or you become a target for bullying and discrimination after you have posted your location to people.
The fact remains that sharing too much about yourself will open up various sorts of problems that you could have avoided in the first place if you had been more careful.
3. Cyber bullying and social media pressure
Social media gives you a chance to connect to others, all the while trying to find people who accept you on the internet. However, things can become ugly rapidly, especially if it is the case of a teenager or a young adult using social media.
What you might not know is that the pressure to fit in on online spaces is actually greater than at school or other offline settings. Things get even worse, thanks to everyone posting glamorous aspects of their lives on social media, which leads to development of mental health issues such as depression.
If you do not understand that what you see is not always what you get, you will be at better ease with yourself and other people you meet on online platforms.
4. People replacing offline interaction with online interaction
No matter what the advantages of having an online presence are when connecting with others, nothing will ever beat the advantages of having offline connections. However, people are slowly discarding their offline interactions, causing the development of anti-social behavior.
This also leads to other problems such as procrastination, unproductivity, and lack of sleep, since people are now using it as a form of distracting them from their responsibilities and lives.
Conclusion
When using social media, it is important to be careful about how you choose to manage it. This will help you avoid becoming a victim of its dark side, and teach you discipline that helps you stay productive.