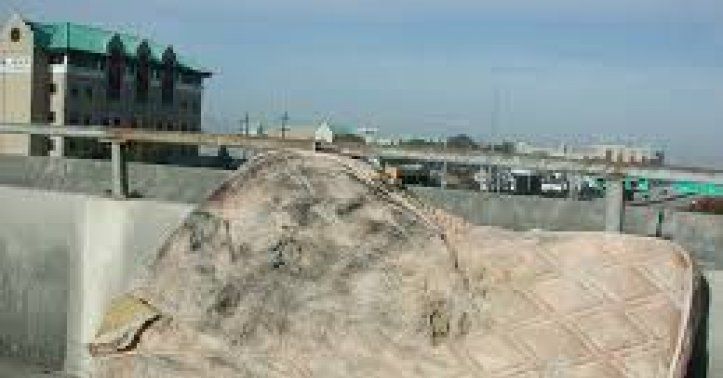 8 Ways Your Old Mattress May Be Making You Sick
A majority of Americans don't get enough sleep, and their overall health and well-being are suffering because of it. Scientists are just starting to uncover the importance of sleep and how poor sleep quality and a lack of sleep impacts almost every aspect of physical and mental health. A big part of your sleep experience is related to your mattress, it is vital to find the best mattress for your sleeping style as the wrong mattress, or old mattress may lead to pain and illness. Consider these eight ways your old mattress might be making you sick.
1. Increased Stress
You might be surprised to learn that an old, uncomfortable mattress can increase your stress. In a small study of 60 people who slept on their old mattress for 30 days and a new mattress for 30 days, researchers found that people reported less stress after sleeping on the new mattress. The higher stress could be associated with more pain and less comfort from a worn-out mattress.
2. More Allergies
Your body replaces your outer layer of skin every seven to 10 days. The old skin flakes off and a lot of it ends up in your mattress. Dust mites feed on those skin flakes. Many people are allergic to dust mites. If you notice sniffles, sneezing, runny nose or congestion in bed more than anywhere else, your old mattress could be triggering your allergies.
3. Back Pain
Over time, the foam in a mattress compresses and softens. This results in more pressure on your joints and spine while you sleep. The inner springs also compress, decreasing the support they provide. After a mattress is about five years old, it provides less support. This leads to chronic back pain. In an Oklahoma State University study, people who replaced their mattress every five years had less back pain.
4. Snoring
An old, saggy mattress provides little support. While you sleep, your chest may be under extra tension due to the lack of support. If you're a stomach sleeper, the saggy mattress also interferes with your breathing. People report more snoring and sleep apnea with old mattresses.
5. Lowered Immunity
While you sleep, your body goes about repairing cellular damage and growing new cells to replace those that are irreparable or dead. Sleep is also when your immune system gets to work fighting off germs and making antibodies. Disturbed or insufficient sleep interferes with these critical functions of your body's immune system and self-healing capabilities.
6. Poor Memory
During the rapid eye movement stage of sleep, your brain makes neural connections of what you experienced during the day. It also weeds out the extraneous information that you don't need to remember. When you don't sleep well, your brain doesn't have a chance to make those connections. The result is that you have a poor short-term memory, less alertness, and more difficulty concentrating.
7. Weight Gain
Sleep deprivation leads to weight gain. While you sleep, your body makes leptin, a hormone that helps you feel full. When you're awake, your body releases ghrelin, which triggers hunger. Poor sleep triggers your body to crave more carbohydrates, which your body stores as fat.
8. Heart Disease
When people don't get enough sleep or they sleep poorly, they have a higher risk of heart disease. In a study of older adults, those who slept poorly or who had a lack of sleep had a 48 percent higher chance of developing heart disease.
Comments