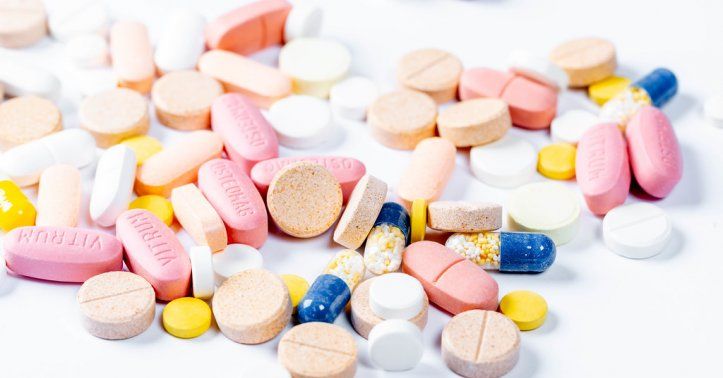 Pros and Cons of Buying Medicine Online
The Internet has made it easier to get things done in just a few clicks. Online shopping of medicine has grown tremendously and become mainstream across the globe. Internet pharmacies will generate over US$ 30 billion by 2020. Consumers now prefer to skip the trip to the local drug stores and instead order medicines online. While convenience, ease and plethora of choices are good for the consumers, there are certain disadvantages that come with this too.
PROS
Cost:
Consumers can save a lot while buying medicines online. Since the manufacturer does not need any local store, this eliminates all the middlemen (distributors, retailers, etc.) involved which allows them to offer lower prices. Many manufacturers offer free shipping too, which makes online shopping more appealing. Many consumers prefer to buy routine medicines which they need to consume daily, in bulk and it usually gets heavily discounted online. The competitive online market also makes it easy for consumers to compare and look for the best deals available. Companies like Zoylo offers significant discount coupons for online drug stores.
Information and Choices:
Consumers are usually unaware of prescribed medication and diseases. Online drug stores usually provide a lot of information with some facts/statistics about medicines. They have larger stocks and provide a variety of choices through a single-window when compared to the offline drug store. Since there are multiple brands manufacturing the same medicine at different prices, it is easier for the consumer to look at different options to reach an informed decision.
Convenience:
Online shopping is convenient to many consumers who live in remote areas or have a busy schedule. They can go online any time and place their order. They do not need to rush to local store through crowded queues. Also, Online drug stores provide home delivery which makes the whole process automatic.
Anonymity:
A consumer might be uncomfortable visiting a drug store and share their problem with strangers. Some consumers might be hesitant about their disease (for example STD, erectile dysfunction, etc.). Online shopping becomes a comfortable platform for those as they do not have to speak to anyone about their health and prescription. They can just order privately.
Medicine Approval:
Many online drug stores have a process of medicine approval. They may ask you for the prescription or they can offer it through a doctor after review. This saves a lot of time and consumers just need to fill up a simple questionnaire to get prescribed medication. This makes the whole process hassle-free.
CONS
Hidden Costs:
While online medicines are offered at lower prices, there can be lot of hidden charges that can add up. For instance, shipping fee, ordering fee, consultation fee, etc. These costs must be checked before ordering online medicine.
No Human Interaction:
A local offline drug store has pharmacists who can have a look at the prescription and have actual human interaction about the medication suggested by doctors. Many consumers rely on pharmacists for simpler diseases like fever or common cold as they know the medical history of regular customers. In online shopping, there is no such system that makes it risky.
Unlicensed Pharmacies:
Due to a rise in online shopping, it is possible to purchase medicines from an unlicensed store. They often do not require a prescription and can offer significant discounts compared to licensed stores. This can lead to the purchasing of adulterated or substandard medicines which can harm the consumers. They can even offer expired medicines at very low prices, which can be very dangerous and can lead to serious health problems.
Self-Prescription:
Many consumers tend to play doctor and self-prescribe based on certain symptoms and internet searches. This can be dangerous as online shopping does not always require a doctor's prescription and the consumer might buy wrong medicine or consume wrong dosages. Also, most of these online drug stores do not have any system of performing any kind of medical supervision or prescribe any medication.
Online Scams:
One of the biggest fears in online shopping, in general, is the risk of getting scammed by online predators. Every day we hear about people losing money while shopping online. This is true for shopping for medicines online. The payment portals might not be secure enough which can lead to potential fraud. Other scams involve selling of fake drugs online to unsuspecting consumers. Some drug stores might even sell illegal drugs that are prohibited by the government.
Privacy Breach:
The internet is a place where there is no privacy. Since online shopping involves giving up a lot of personal details, the drug stores can pass these details to third parties for ads and other personal benefits. Online shopping also involves giving financial information for payments, which might not be secure and can lead to online fraud. Online pharmacies are also an easy target of hackers as these companies do not spend much on security measures or stringent privacy policies.
We have seen enough pros and cons to understand that despite all the advantages and comfort in online shopping of medicines, there are potential risks involved. One must always consider them and take necessary precautions.
Comments