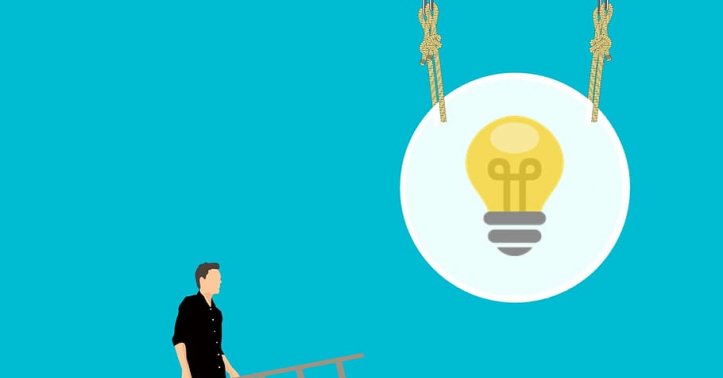 Creative Ideas to Promote your Lifestyle Business and its Products
Business success is a combination of smart marketing and brand promotion strategies. Promoting your brand makes it known to your target customer section and others, who probably are yet to make a purchasing decision. A creative brand promotion strategy is essential if you want to convert an interested online viewer to a permanent customer. The lifestyle industry segment is expanding with new market players joining the rat race almost every day. From the providers of herbal essence candles, cotton pillowcases, natural wood table stands to bandanas – lifestyle good options are endless. So, scan your lifestyle business section trends and arrive at smart business promotion tactics to gain a huge customer base.
Bandanas are here to stay!
Smart brands and business entrepreneurs check one thing right at the start! That is, whether their core business product/service has a demand and a promise to flourish. Market research and media dipsticks reveal that the youth love to sport a bandana of their choice. For some, it's a fashion accessory, and for others, it's a headgear to use the way they want to. Other than the youth, adults also love to use bandanas. You'll find that few singers, theatre artists, poets, social workers, actors, sportsperson also like to sport a bandana.
Simply put, it's a scarf that you can fold and use as an extended hair brand. Many people customize the bandana by printing their best logo, graphics, one-liner, symbols, and the like. Others choose from the existing design archive that a service provider has to offer. Today, leading service providers provide various design options. To know more about this, you can check out 4inbandana.
Smart and creative brand promotion strategies
Generic social media posts are everyone's cup of tea! To create a difference, you need to think smart and differently. The objective of promoting a product and creating a product should be the same, i.e., to solve customer queries and touch their pain points. Instead of making sales-y social media posts, you can make informative posts that help your customers to learn new facts. That will help them to get interested in what your brand has to offer in the future.
Most people know what a bandana is and know only a couple of ways to use it. Instead of merely showcasing the designs you've created, make a video about "how to use bandanas" and use the multiple designs. Video posts are gaining more organic traffic. It helps to engage the customers more as it appears real and relatable. There are numerous video content types that you can use to promote your lifestyle business. From short videos to educational videos, you can choose the format that best syncs with your marketing message. Ensure that you sit with your marketing and creative team to fix the format that does justice to the video aesthetics and marketing objective.
Ways to wear and use a bandana
Now that you know about the video post content let's delve a little deeper! Let's look at the different uses of bandanas.
A stylish headgear or hair brand
It doesn't come as a surprise! You've seen famous music band artists and college kids wearing a bandana. But sometimes people think that age might restrict them from experimenting with this quaint and smart head accessory. Create a video using two or three bandana variants, highlighting how adults or middle-aged people can also use a bandana as a hair accessory and look stylish. Some people wear it as a bonnet-like headband and even tie it like a ribbon while making a ponytail or a plat.
As a mask
The current pandemic situation demands each one of us to wear a mask! Medical experts suggest that we should only wear a mask while going out. So, your N95 mask can stay reserved when you have to move out of your house. For small errands, i.e., receiving a shopping consignment or the daily grocery, you can use the bandana as a mask. Simply, fold the bandana in a triangular shape, fold it across your mouth, cover it and tie a knot at the back of the head. Also, use cotton bandanas for this, as it's an excellent material for a face mask. Here you can showcase your cotton bandana collection.
As a tote band
It applies to women! Both girls and women of various ages want to decorate their tote bags using key chains, badges, and other similar accessories. They also tie a scarf on the tote bag handles to give it a fashionable look. They can use a trendy bandana design instead of a scarf. You can create a video and focus on the selection of bags and bandana colors. It's ideal if you choose contrasting colors. For instance, if you have a beige, grey, light-colored bag you can use a vibrant shade of pink, red, or violet bandana that will add to the appeal.
Wear it around your neck
If you want to give your pendant a rest and sport a Rockstar look, circle the bandana loosely around your neck. You can use it as a loose choker or hang it lose, untied like a scarf. In both cases, choose your dress and top carefully, so that the bandana complements your attire. Most youth would love to dress like this for a college concert, a weekend get-away, a school party, and the like.
Use it as a waistband or hat accessory
There's no end to which you can accessorize your clothes and accessories with a bandana. If you want to sport a trendy, summery vibe, circle the bandana around your hat. It is perfect for a beach look. It's also an ideal look for a family picnic or a weekend vacation. Women can also replace their belt with a bandana on their trousers, skirts, and dresses. They can twirl the bandana and use it as a belt. A vibrant colored bandana will add to the look and overall fashion.
That is not all. You can also focus on how to take care of the bandana after using it, as mentioned above. The more you address customer queries; your brand promotion acquires a new meaning. Your customers and other viewers start looking at you as a brand offering smart solutions that are easy and useful, other than providing excellent product/service.
Comments