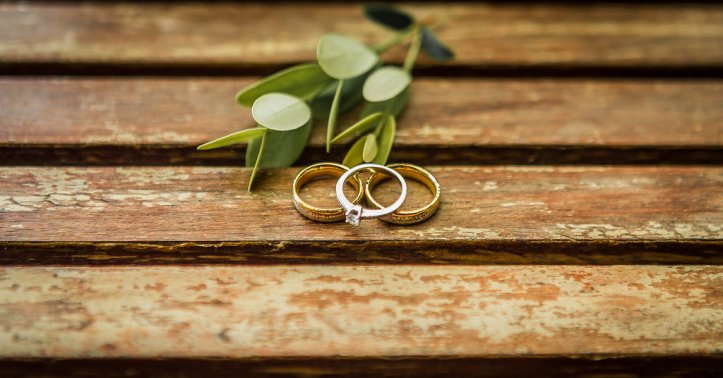 3 Metals to Consider for Your Wedding Wooden Ring
While shopping for a one-off, exclusive wedding band for your big event, many prefer wooden rings these days. To make your wooden band more stunning and robust, a metal inclusion is perfect. It gives rise to the question of which metal, is perfect for your wooden wedding ring. There are plenty of choices like titanium, cobalt, gold, silver, platinum, black zirconium, and many more.
According to an article published on https://www.forbes.com, experts in the industry believe that an expensive wedding ring proves the person gifting it love you more is a ridiculous idea. Simple wooden rings with a metal combination yet elegant-looking signify as much love and bonding between two lovebirds. Here are three metals you can consider for your wooden ring:
1. Black Zirconium
It is the most stunning non-conventional metal you can try with your wooden wedding band. Those who are looking for something edgier for their wedding jewelry prefer this metal. Zirconium has a durable, hard, and black-colored coating to beautify your partner's ring finger.
These rings are scratch-resistant but not completely scratchproof. If you choose black zirconium, use it with care. Rough use such as, scratching might show the silver color beneath and therefore, not best for people who have a habit of scratching phone screens or watch faces.
Then, if you like to see your inamorata flaunt a black zirconium ring inlaid with wood and a two-point precious ruby, diamond, or sapphire, the metal is your best bet. With the precious setting, wood rings look stunning.
2. Titanium
If your bride is allergic to metal, titanium is your best bet because it is fully biocompatible and hypoallergenic. Titanium is also scratch-resistant, more than gold. Did you know that metal is resistant to corrosion too? Even silver is not that resistant to corrosion.
Titanium and wooden wedding rings are lightweight and you can choose a satin finish. It is best for those who wear less jewelry usually and avoid anything too showy.
You can include a stone inlay of turquoise, an opportunity to personalize your wedding wood ring without compromising on durability.
3. Gold
You can use gold solely for aesthetic reasons, though it's extremely soft compared to other tough metals. Gold is not scratch-resistant and malleable too, implying that it can bend, warp, and even become molded according to your finger shape. If you are looking for a wood ring, gold is a preferred option if you want it for aesthetic appeal. However, if you strengthen your wood and gold ring with cobalt, the wooden part becomes more durable.
Again, gold is very expensive. If you have the budget, you opt for it, else look for less pricey metals. However, if you have too much fondness for gold, you can always combine it with your wooden ring. You can also choose the combination of titanium and wood, like a pinstripe wedding ring. So make your choice based on durability and price if you are considering gold.
Final words
Though there are other metals that you can consider for your wood ring, these are the preferred options for many. Happy wedding!
Comments