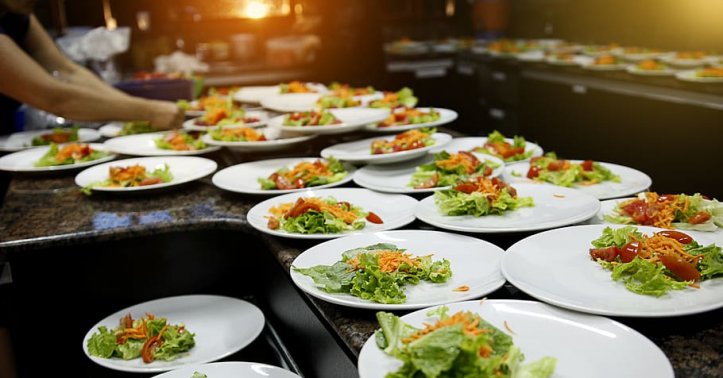 Why has it Become Easier for Customers Choose Healthy Foods in Restaurants?
Presenting delectable recipes in restaurants is the secret of attracting customers because it keeps them happy. It used to be that the menu of restaurants, regardless of its nutritional value, was the deciding factor in judging the quality of restaurants. However, things started changing from May 7, 2018, when the FDA (Food and Drugs Administration) introduced the menu label rule. Since then, it has become mandatory for restaurants to declare in the menu the number of calories contained in standard items on menus as well as menu boards. Moreover, if requested, businesses must be ready to provide additional information in writing like total fat, total calories, trans fat, saturated fat, cholesterol, total carbohydrates, sugars, sodium, protein, and fiber. Restaurant owners must indicate their willingness to supply the written information on request and the other about daily calorie intake.
Restaurants send their recipes to a nutritionist or laboratory for determining the nutritional value for fixed menu items. The problem arises when they want to change the menu quickly or introduce any new item to take a business advantage. Since it can take some days or weeks for the result to be available, it can be late to make use of the opportunity. This is especially true for seasonal recipes that have a short span of validity. To overcome the problem, restaurants can now use a nutritional fact label calculator, which allows them to calculate the nutritional value of any recipe promptly and all by themselves.
More control on recipes
The nutritional label calculator not only speeds up the process of calculating and analyzing nutritional values for the listed recipes but gives much more flexibility to restaurant owners to experiment with recipes without compromising on the health aspects. The software checks potential variations in recipes and pinpoints the ingredients that are likely to affect the overall nutritional value so that adjustments can be made to maintain the proper limits. Having more control on recipes give more confidence to restaurant owners about meeting the legal requirements and satisfying customers
Create new recipes
Having a grip on calculating the nutritional values very easily and quickly, restaurant owners can become more innovative and try out new recipes with confidence. They can try out various combinations by knowing the nutritional values and then work towards creating new dishes that are delicious and healthy. It helps them to stay trendy and offers new items on the menu that improves the restaurant's attraction. By knowing the nutritional value of recipes, it is possible to cut down on high levels of some ingredients that they might have been using ignorantly.
The introduction of the law that makes providing nutritional information mandatory for restaurants has given food lovers more options in making well-informed choices as they know the health impact of the menu they select. This relieves the restaurant owners from being responsible for public health so long they meet with the nutritional requirements as stipulated by law. Since all foods are not healthy for everyone, it is up to the individual to decide what to eat that keeps them healthy.
Comments