March 2011
Facebook is not just bringing seekers together in unprecedented numbers but is also helping them evolve and grow. Can it be the pivot on which the new age is hinged?

---
"Life is neither a battle to be won, nor a game to be played. It is a joy to be experienced."
– Ellaeenah
"Often closer home our blindness is the deeper. Closest to home is our own self. It is worthwhile to discover our essential blindness."
– Kiran Gulrajani
"The tree does not withdraw its shade from the woodcutter. So forgive the one who hurts you. They will realise your worth one day."
– Anil Suchak
"No one has travelled the road of success without ever crossing the streets of failure. God never promised us an easy journey in life, but only a safe arrival."
– Nishant Bajaj
"Witness is your deeper self (atman) who knows everything, so when you lie or cheat there is a struggle between that truth and your selfish mind. This stress does not let you realise your potential."
– Satish Kaku
So who are these wise souls? Some unknown savants, sages or enlightened masters, doubtless? Well, actually, I know them better as facebook friends and this outpouring of wisdom is pretty much par to the course on my facebook home page.
Facebook (fb) is everything to everyone, so it comes as no surprise that for the seeker, facebook is the new sangha.
Where else can you find such an assortment of thoughtful observations, piercing insights, powerful experiences, transforming videos or photographs? Not only is all this wealth offered freely for our delectation but we can interact with those who offer it and thereby attain further clarity. Instead of imbibing wisdom from inaccessible gurus and godmen, we can do so from our very own facebook buddies, who may be gurus in their own right, but who are available to answer our queries and comments. To that extent, fb has removed the vertical structure of spiritual authority and enabled us to interact on a level playing field.
Interactive field
Divyaa Kummar, a Mumbai-based spiritual teacher and facebook regular whose posts on spirituality have impacted many, puts it eloquently, "Facebook is literally like coming across an interactive kinetically alive book…where one doesn't merely read another's sharing but can communicate directly not only with the author of any posting but also with so many others who comment and share their views!"
Kiran Gulrajani, a Pune-based trainer admits that facebook "enables me to live life more fully since I enjoy connecting, conversing and co-creating and I haven't seen a better way to do it online." He adds, "Through facebook I can encounter the immense creativity inside people and myself because fb allows us a way to express and listen spontaneously, wonder and play instinctively, to laugh and love in ways that are new and now!"
Nithya Shanti, a 30-something former monk and spiritual teacher from Pune enjoys enormous popularity on facebook. His fb profile is currently ranked 86th on a worldwide basis. His updates and observations, which are often as numerous as a dozen a day, are brilliant – pithy, thoughtful and insightful, eliciting numerous comments from his adoring fans. He says, "Facebook helps me connect to Source and reflect on life. Secondly, it creates a body of teachings, and thirdly, forms a community of like-minded, purposeful and supportive people."
Here is where you can go when reeling back from a hard knock and have scores of sympathetic voices hold you through an illness, a lost job, or simply a touch of the blues. One friend, for instance, cut her finger into two while cooking and was consoled by more than 75 caring voices. Another friend occasionally meanders into melancholy but finds herself anchored by the strength and support of her many fb buddies. One chum came down with sciatica and loudly (in caps) bewailed her malaise, prompting several to offer solutions and tips. Neha Tinwala, a Nasik-based journalist, says that she once counselled an fb friend and his life changed greatly. And who can deny the thrill you get when your birthday rolls around and hundreds of fb friends take the time to wish you. Facebook can make you feel loved, wanted, popular, even a bit of a star!
Perhaps it is easier to like someone when you don't live or work with them, don't see their less attractive traits and don't have a history with them. Whatever the reason, on facebook even the most withdrawn misanthrope can surprise himself with his social success.
Says fb buddy, Premjith Mathew, "The most important thing is the feeling that I am not an island anymore."
The fb community
The sense of community facebook generates in these rootless times is an almost priceless gift. In many vital ways we are all in the process of redefining our identities. More and more are ceasing to define themselves on the basis of their caste, community, gender and religion, a process which often sets us adrift, particularly in the anonymity of great cities. Through facebook one can discover friends who can anchor us through these times and help us discover values, causes and people more aligned to who we are.
Vijaya Nadar, a journalist who moved into the mommy track and is striving to move back into mainstream journalism, found her way smoothened by the many supporting hands of her fb buddies. She says, "My biggest assignment last year, covering the Common Wealth Games, happened through fb. Fb has been a big help getting not only school/college friends back in my life but in helping me dig up rusty contacts to re-establish my career."
Armaity Bhabha, a follower of Pune-based guru, Nirmala Devi, speaks for many seekers when she says, "I've discovered that fb accords a ready platform to get my voice heard as it has a wide reach, and I get an immediate response."
Why facebook is so particularly attractive to the seeker in general is two-fold. In the first place, the seeker has things to say. He or she is on a journey, and along the way knowledge unfurls. For the first time she has something to say, but alas, mainstream media is deaf to her words. Fortunately for the seeker we live in empowered times, when thanks to social networking sites, blogs, websites and other fall-outs of the Internet, we can make our voices heard no matter how obscure we are.
The second reason why seekers flock to social networking sites like fb is that in general they are a lonely lot. They have stumbled upon truths that are not yet part of the prevailing wisdom. All too often it puts them at odds with their circle of friends and family. Here at fb, they can finally find their way to friends who think and feel similarly and who validate their choices and goals.
Thirty-year-old ThiThuy Nguyen from North East of France (one of the many non-Indians I have befriended thanks to fb) shares that for him facebook is the sangha that he does not have in real life.
I can say the same myself. Right now, my circumstances do not permit me to spend too much time outside my house and am no longer a part of my weekly meditation group. A recent shift of office has also placed many of my friends and co-seekers out of my reach. Under the circumstances, facebook is my new virtual sangha, enabling me to reach out to a wide variety of old school and college friends, old colleagues, Life Positive readers, fellow journalists and a whole lot of others who seem to have gravitated to my space
mysteriously. Even though I have the great privilege of expressing myself at length through the pages of Life Positive and other publications I write columns for, there is no equal to the thrill I get when I post a comment or a note and immediately get responses. One response leads to the next and pretty soon my friends and I are in the midst of an absorbing conversation that may link voices from the US, Europe, Russia, the Middle East and India. Instead of the two-dimensional experience of writing something and sending it off into the ether with no idea about how it will impact the reader, on fb, the answers are immediate, often thoughtful and help lead the discussion to deeper and higher heights. That is when you can experience the unsurpassed joy of feeling part of a meeting of minds that is simultaneously dwelling on a thought and responding to it.
Says blogger, Mark W Schaeffer, "Pause for a moment and realise that you and I are experiencing a milestone in human history. A profound and spiritual milestone, I think. For the first time we have access to free, real-time, global communications. The ability to make these connections were not available to us just a few years ago."
Says Nithya Shanti, "Facebook has connected the whole race in an unprecedented way…at the speed of thought."
Mind matters
In an article for
Spiritual Revolution
e-mag, Divyaa Kummar thoughtfully puts across the point that the virtual world that we inhabit through fb and other manifestations of the Internet are actually creating the real world we live in, because all material reality is based on thought.
She says, "Physical reality is the reflection, and the virtual is the real! Thoughts literally become the matter of our physical world!"
The mind is paramount on fb. Yes, our photos may reflect other aspects of our lives, but the real life of our page comes from our status updates and comments to others' status updates, which show the nature of our mind. It is true that fb is unfairly biased towards those with strong verbal abilities, but that apart, what distinguishes us out there is the nature of our thoughts.
No wonder even those of us not given to reflection start polishing up our wits and strive to come up with comments and observations that will reflect well on us. In that sense, facebook does cause us to put our best foot forward and present ourselves at our funniest, kindest, wisest, most provocative or profound.
Access to the power of expression does instil a sense of responsibility that makes most of us weigh our thoughts before hauling them out there. I may have a biased picture since my position as editor of Life Positive has exposed me to the pages of hundreds of like-minded people, but through these last few years of enthusiastic study of other people's home pages, I can testify that I have not often come across many negative or hate-filled messages. Doubtless they exist, but by and large, the fb friend is a positive thinker.
Writes Mark W Shaeffer, "I was feeling kind of bitchy this week and wrote a bitchy blog post to go right along with my mood. It was supposed to run today. Then I read a post on leadership which reminded me that sometimes we need to think bigger about ourselves and the world. I decided the universe didn't need another bitchy blog post and that I could do better. So I trashed it.
He adds, "I experience these tiny tugs of hope, optimism and encouragement every day. Little social strings between me and others, pushing, pulling, inspiring me to do better, to think bigger about my social media community and the world. I am evolving in positive ways because of it."
Mark's sentiment would hit a chord with most of us. When someone makes an uncharitable comment about me or my updates, there is a temptation to fire off an angry response, but the thought comes to me: Why mess up the positivity of the page with a public wrangle? Therefore, I swallow my retort and strive to respond in a way which safeguards my boundaries without necessarily offending the other.
This is teaching me to apply the same logic in real life, where there is less at stake and therefore the temptation to react is greater.
There is another way in which facebook is helping us evolve. And that is by encouraging us to open up and share. Yes, a lot has been said about the exhibitionism facebook promotes, which is doubtless true, but on the other hand, it encourages the reticent to adopt a higher profile.
As a deeply private and introverted person, I was initially revolted by the flagrant publicness of facebook. For a long time, I simply refused to go online. Slowly and very tentatively, I started exploring and found myself captivated by the wit and camaraderie braver fb friends were sharing. Slowly, one status update at a time, I took the plunge. To my delight and surprise I found a ready audience for my fare and that encouraged me to share further.
The world family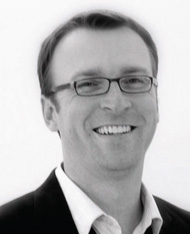 David Alston
'Social media is not a media.
The key is to listen, engage,
and build relationships.'
For seekers, facebook is the place to share the freshly minted insights afforded by the path. Eureka moments can be noted and explored, helping carry forth the vital work of creating spiritual awareness. For instance, I am realising with renewed clarity that any negative feeling that clings to me is a sign that I have not accepted it. Naturally, I mean to share this with my facebook community first. In fact, excuse me while I do so.
Observes Divyaa Kummar, "A new path is added to the usual karma, bhakti, gyan and raj paths. Call it science, quantum physics, or the virtual path, which becomes a meeting place for all! It makes me think that the virtual world is that vital step promised by the many avatars: where all is available instantly; where we are all connected with all; where differences of nationality, race, age, class don't exist; where indeed space and time is overcome!
Vasudaiva Kuttumbukkam (the world is one family)? Is facebook creating the world family? It would indeed seem yes. Not facebook alone but Internet in general and social media in particular.
Says fb friend Arul Dev, "We offer our thoughts, ideas, feelings, doubts, confusions and listen with an aspiration for deepening and for clarity. And there is a response from someone who resonates with what is being inquired. The deepening that happens for one person percolates into the virtual community. This new form of community has infinite possibilities."
Ankur Gupta agrees that facebook bears out the old theory of Six Degrees of Separation which stipulates that each of us is separated only by six people. Therefore if we inquire deeper, we will eventually find a link between any person on earth and us. As facebook friends bloom and mushroom with almost limitless fecundity, it would seem that the separations are dissolving and disappearing.
Says Rajivlochan Das, "By sharing moral stories, spirituality, exchanges on everyday life and offering good wishes on birthdays and festivals, facebook seems like a great family spread all across the world."
Remarks Mark W Shaeffer, "There are people I have met on the social web who love and care about me…The Internet now allows you to find your folks wherever they may be, to establish your personal movement…The social web is spreading love from country to country and server to server, to laptops, smart phones, iPads and people."
A caring space
For me, facebook has been of invaluable help in innumerable ways. Friends have shared recipes with me, responded to requests for blood donation, held hands during my mother's hospitalisations, and resonated with my thoughts. A friend of mine who had recently visited Kashmir was traumatised by the violence and requested me to spread the word to pray for it. For one week fb friends and I prayed every night at 10 pm for healing in the Valley.
Where it has been of maximum help though has been in shaping the way I do my work. Many story ideas have sprung up from facebook exchanges. Most of my recent stories, including of course this one, have been crafted by the sharings of fb friends. FB has even helped me find office staff. At present I am using its benevolence to help me find a new office space.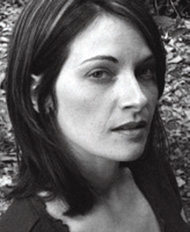 Kelley Harrell, shaman and author
'If people considered that every
status update they enter alters the
collective consciousness of the
planet, would they not say something
more authentic?
My most beautiful facebook story relates to a request I had made for a second-hand wheelchair in good condition for the use of my mother. One young woman, Shivi Verma, gave me the name of someone who she said would give me one free. I felt too abashed to take the offer up and told her so. In the meanwhile, a friendship sprung up between her and the kind donor of the chair who happened to be the friend of a friend. To make a long story short, a few months back a joyously smiling Shivi came to meet me. She had got married to that man!
In the marvellous way that facebook works, connections had been made and two lives were united.
Power of the people
Perhaps one of the great truths that facebook makes dramatically evident, is the diversity and multiplicity of life. It brings together people from every country, community, caste and profession. It showcases a multiplicity of views and perceptions. The homogeneity that the global market is imposing on the world is well-balanced by the vibrance online.
Says Prem Nirmal, spiritual teacher and workshop facilitator who has started several groups on facebook and has connected with more than 7,000 people on facebook.
"My views on concepts such as being an enlightened billionaire, sanyas and householders' spirituality are most provocative. Responses vary from being most motivating to most de-motivating! It has helped me to understand other people's views as it is always based on their upbringing and social/cultural conditions. Facebook helps me to understand the human mind and its reactions/responses."
At another level, facebook showcases the multiplicity of paths most vividly. Says Divyaa, "Its unique charm is that it allows seekers from seemingly different spiritual traditions, paths, practices and understandings to meet, exchange notes and learn from each other in one place! "
With its openness, transparency and demolition of vertical and hierarchical authority, facebook is challenging all power structures, orthodoxy and exclusivity. When numerous facebook friends discuss the many forms of the One, it becomes increasingly difficult to stick to the conviction of only one right God.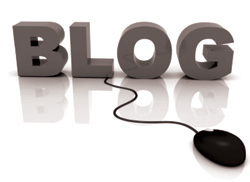 With over 500 million members, the facebook community is one to be reckoned with, as governments everywhere are recognising. The power of the people is coming together in one mammoth vehicle and the ramifications are truly awesome. The recent revolution in Egypt, for instance, was galvanised by a facebook page, "We are all Khaled Said", spearheaded by a google employee, Wael Ghonim. Facebook is triggering off thousands of groups and causes on a daily basis. Some are retrogressive like the recent discovery of a hate-Amedkar page, but many of them have as their intention, the challenge of vested interests, a call for transparency and ethics in public life, or a challenge of orthodoxy like the notorious Pink Panties cause sparked off in Bangalore when moral police tried to prevent women from drinking at bars. In this and other ways, facebook is forcing light into the dark and hidden corners of society.
Convergence
What all this is leading to is a convergence, a meeting of minds, a common space for all humanity. What does this portend for the future? 2012 is only one short year away. If there is going to be a rise in mass consciousness, if the human race is meant to evolve collectively, then facebook and other aspects of social media are ideally placed to make it happen. What about those who do not have access to computers or social networks? It is to be hoped that the collective consciousness will engulf and uplift them too and that none will be left behind in our surge towards the light.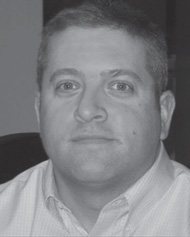 Mike DiLorenzo,
NHL social media marketing director
'Social networks aren't about Web
sites. They'reabout experiences.'
Uncannily enough, the 19th century Jesuit priest turned paleontologist and geologist, Teilhard de Chardin had predicted this phenomenon over a century ago. In his book, The
Human Phenomenon
, he writes, "The outcome of the world, the gates of the future, the entry into the superhuman – these are not thrown open to a few of the privileged nor to one chosen people to the exclusion of all others. They will open only to an advance of all together, in a direction in which all together can join and find completion in a spiritual renovation of the earth.'
He called the zone of human connectivity the noosphere and gave the name of Omega Point to the final point of convergence.
Says scientist Peter Russell, "He predicted that the final stage, the one that led to the Omega Point, would be "Christogenesis". This would be the birth of Christ consciousness, not in an individual, but in the collective – the spiritual birth of humanity as a whole."
Russell adds, "Just before he died, the first computers were being developed. Perceiving the potential of this new technology, he predicted that they …would bring the Omega Point even closer. If he had lived to see the emergence of the Internet, he would probably have realised that the Omega Point could come very soon indeed."
Which bring us to an interesting question. If facebook is the new sangha, could facebook founder, the 26-year-old, white-skinned Jewish Mark Zuckerberg be the future Buddha, Lord Maitreya? The mind boggles!