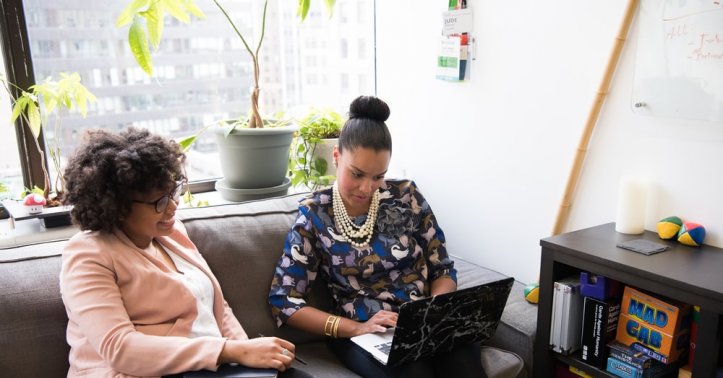 Guide to Transitioning From In-Person to Online Therapy
We live in an interesting time when social contact needs to be kept to a minimum – or avoided entirely. Thankfully, technology is paving the way to prevent the disruption of certain services, including getting therapy. But online therapy isn't exactly a new concept. For many years, some practitioners have been assisting clients remotely. And with the availability of apps and online tools you can use to connect with your therapist, there's no reason why you should miss a single session, especially in these challenging times.
How is online therapy different?
Many people who are used to getting in-person treatment needs to adjust their expectations about online therapy. According to https://top10.com/online-therapy, any type of counseling received in the comfort of your home while in front of a computer or any digital device counts as online therapy. Yes, it is convenient and accessible for some – but others might feel some level of discomfort in the beginning.
Moreover, you might want to verify with your insurance provider first if they will pay for online sessions. It's also essential that you choose a therapist within your home state as it could also impact your ability to file a claim. Lastly, one significant difference with an online therapy session is that it's not suitable when you are experiencing a crisis or emergency situation.
Is it possible to keep the same therapist?
Before transitioning to online therapy, make sure to inquire about if there are virtual options you can consider for your treatment. If your therapist proactively offers these options, you may want to clarify how it will change your sessions. What type of virtual channel does your therapist prefer? Will you be conversing through video calls? Speaking over the phone? Or using a chat application? Choosing a method that works for both you and your therapist is critical to the success of each session.
The importance of body language
Another thing that matters when you transition from in-person to online therapy is how it diminishes the ability of your therapist to read your body language. That's why it's always better to consider video calls rather than ordinary phone calls or chats. It would also help if you can recreate the same ambiance when you move to online sessions. For instance, if you always sit on a couch during in-person sessions, you may want to do the same during a video call.
Online therapy may not be applicable for all
Online therapy is indeed an excellent innovation to receiving treatment for mental and emotional conditions. However, there are instances when it isn't always applicable. Your therapist may use different treatment methods that won't work virtually. As such, discussing this option extensively with your therapist will ensure that you still get holistic treatment despite not being in the same room together.
In conclusion, online therapy does help a lot of people cope and receive treatment, even when the physical distance is inevitable. Before you transition, talk to your therapist about options, implications, and what you can expect from each virtual session.
To read more such articles on personal growth, inspirations and positivity, subscribe to our digital magazine at subscribe here
Comments