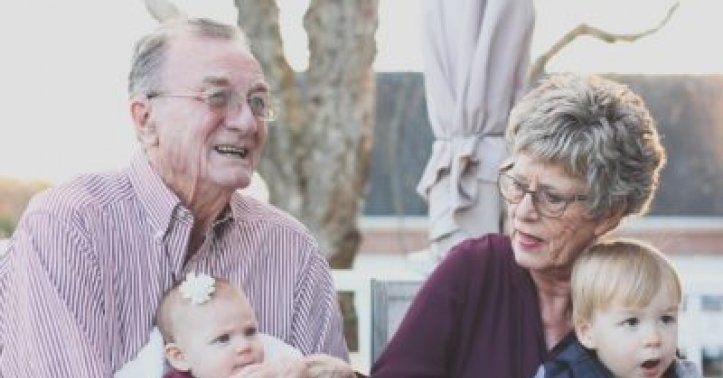 Grandparents raising Grandchildren - The Hottest Trend
The dilemma of the modern world: parents have no time for kids! Some are careless while some are unfit. Others are too busy in their careers. In such situations, grandparents come to the rescue. Grandparents raising grandchildren is fast catching up in modern homes.
Grandparents are not complaining! They feel satisfied giving your grandchildren a feeling that all is well with the world, building up a more profound relationship, and keeping the family together.
However, It is not easy to raise grandchildren. Regardless of the degree of affection for your grandchildren, bringing them into your home requires real changes. In any case, with the correct rules and support, you can live your childhood again and genuinely impact the lives of your grandchildren.
5 Reasons grandparents raising grandchildren is hot
1. Emotional healing
Grandparents raising grandchildren is the best thing to happen to a family. Scientific researchers have evidence to support this. The cut-throat competition throws a huge challenge for parents to spend quality time with their children. Some of us may not like it, but today's career-oriented mothers may not want to quit their jobs, while for some it is a necessity to earn for survival.
Grandparents can provide ultimate support when parents are unable to devote enough time to their children. Grandparents beat their loneliness and, at the same time, grandchildren get to spend quality time with the older generation, who has lots of valuable things to teach. It is a win-win situation for both.
2. Generation gap can be fun
Generation gap exists, but the same can turn into a bonding factor once two generations come together to live with each other. Grandparents raising grandchildren can, sometimes, bridge the gap. The significant gap between the two generations can act as a cementing factor when grandparents and grandchildren begin to understand each other. Communicating with children in the old age through play-acting and caretaking makes the older generation loosen up and see life through a different lens.
3. The mental stimulation of both
Scientists agree that person-to-person interaction helps to shape the intellect. The more the intensity of the communication, the better is the learning experience. Both grandchildren and grandparents help each other in cognitive growth by stimulating each other's minds. Irrespective of the situations that brought them together, good person-to-person contact can prove to be a mentally stimulating experience.
4. Best confidants of children
There are many things children find it hard to convey to their parents. Grandparents can turn out to be the best confidants of their grandchildren. One can find warmth in this relationship. Wondering why? Well, grandparents get a golden opportunity to live their childhood again. The children, on the other hand, find the most loyal and trustworthy friends and playmates in their grandparents. In the case of a tragedy in the family, grandparents act as a nest to shield the children from unpleasant impacts. Also, using their age-old knowledge, grandparents can imbibe good qualities in their beloved grandchildren.
5. When wrinkles meet youthfulness personalities change
People influence each other, no doubt about it. Years of experience ripens grandparents' experience, which is passed on to the younger generation during their interaction. The same interaction proves to be a learning experience for each other. In a way, getting involved in the rearing of grandchildren contributes to the happiness of grandparents. When toddlers usher in playfulness in the lives of older family members their old age shines. I can say it from my experience that your personality changes for good when wrinkles meet youthfulness. You become more cheerful and optimistic, which passes on to your grandchildren.
When grandparents become parents
For a significant number of us, grandparenting implies a weekend get-together, an evening play date, a night looking after children, summer get-away, or talks on the telephone and email. But when life conditions change drastically - through the separation of parents, the demise of parents, or changes to a parent's work-related obligations, grandparents take in full responsibility of their grandchildren.
Grandparents of today love the idea of raising their grandchildren. Of course, you may need to compromise with your recreation time, voyaging, and numerous other aspects of your freedom. But, raising your kids' kids is a spiritual experience. It heals you.
Author Bio:-
Vatsla Singh is a content curator and writer. She is actively interested in the psychology of the human mind. Thus writing about spirituality and personal growth comes to her easily. She also tussled with borderline bi-polar disorder and consequently understood the importance of spirituality in life for better well-being. After thorough research and first-hand experience, she now truly understands the effect of yoga on mental health. Aside, you can catch her with her cats whilst she isn't typing away on her laptop.
To read more such articles on personal growth, inspirations and positivity, subscribe to our digital magazine at subscribe here
Comments