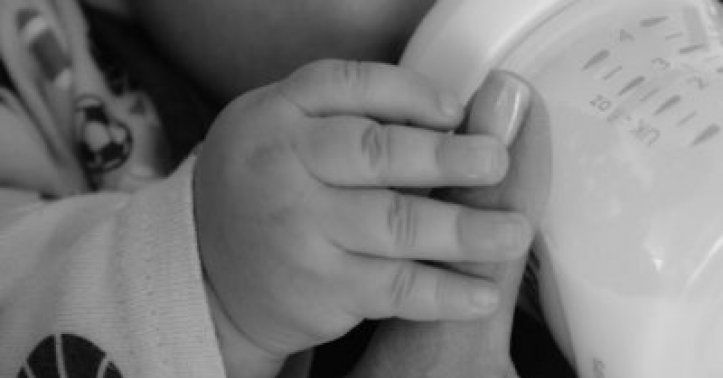 5 Vegetables to Avoid while Breastfeeding Your Baby
A popular phrase goes: "tell me what you eat, and I will tell you what you are."
It means: eat healthy and appropriate food to be mentally and physically fine. This becomes especially relevant when you have given birth because there is another life that depends on you to stay alive. You need to be aware of certain vegetables to avoid while breastfeeding.
Usually, doctors and dietitians suggest a list of foods new mothers should and should not eat while breastfeeding. Don't wish to heed the advice? Well, then you may compromise your infant's health since the baby derives nutrition from the mother's milk. Would you like this to happen? No mother would!
Vegetables to avoid while breastfeeding:
1. Raw Cabbage
Raw cabbage is a colic-inducing food that causes gastric issues in newborns. Doctors do not suggest banishing cabbage from your diet. They suggest regulating their intake. Love cabbage? Eat-in small amounts. Also, make sure cabbage is properly cooked.
2. Cauliflower:
Cauliflower is another infamous vegetable that breastfeeding mothers often avoid. Doctors do not advise nursing women to completely avoid this colic-inducing vegetable but suggest taking it in small amounts. So, this is not a vegetable to avoid while breastfeeding, but to be taken minimally.
3. Broccoli:
Every human is different, so are their little versions. Babies tend to react differently to different foods consumed by their mothers. So, not all babies fall prey to gas with their mother's milk. However, doctors suggest avoiding broccoli as it takes time to digest and often causes gas.
4. Onions:
Once again, onions are essential for a fulfilling diet. They make a massive portion of vegetable people consume on a daily basis. However, excessive consumption of onions causes skin hives with intense itching, eye infection, runny nose, nausea, vomiting, eczema, gasping, and bloating in lactating mothers. So, if you want your baby to be happy, eat onions in moderation.
5. Tomatoes:
One of the vegetables to avoid while breastfeeding is tomatoes. Doctors advise breastfeeding women to cut down the intake of acidic foods, lest they cause trouble to the infant. So, it is a good idea to reduce the number of tomatoes in your diet until you are breastfeeding. Once you wean off your baby, enjoy these plump, red berries!
Why you need to avoid these veggies
Once the gestation period is over, many women think that the dietary restrictions are lifted. Not yet, ladies! There are still certain vegetables to avoid while breastfeeding.
The actual task of a new mother is to provide nutrition to the infant. Since milk produced is a direct product of your body and is responsible for providing nourishment to your newborn, it is important that you eat proper food. While there might be some women who are not affected by whatever food they eat, there are many who must know about certain vegetables to avoid while breastfeeding. Vegan mothers need not worry. Nature has provided a variety of foods to fulfill your dietary requirements.
The connection between food, love, and spirituality
Pregnancy is a magical time. You learn to love someone who is not even present in front of you but is inside you. Love becomes deep-rooted when the baby finally takes birth. During gestation, women are supposed to take certain precautions for the safety of their unborn child. Some sail through the period of gestation smoothly; some don't.
Often, women are relieved after childbirth because they make a lot of sacrifices concerning diet and comfort, and are compelled to stay away from their favorite foods. But ladies, you need to be careful during breastfeeding too. Don't forget vegetables to avoid while breastfeeding.
Food has a direct relation to the mind and the spirit. A woman putting her baby's health needs before her taste-buds by rejecting temporary pleasures sets an example of unconditional love.
Author Bio:-
Vatsla Singh is a content curator and writer. She is actively interested in the psychology of the human mind. Thus writing about spirituality and personal growth comes to her easily. She also tussled with borderline bi-polar disorder and consequently understood the importance of spirituality in life for better well-being. After thorough research and first-hand experience, she now truly understands the effect of yoga on mental health. Aside, you can catch her with her cats whilst she isn't typing away on her laptop.
To read more such articles on personal growth, inspirations and positivity, subscribe to our digital magazine at subscribe here
Comments