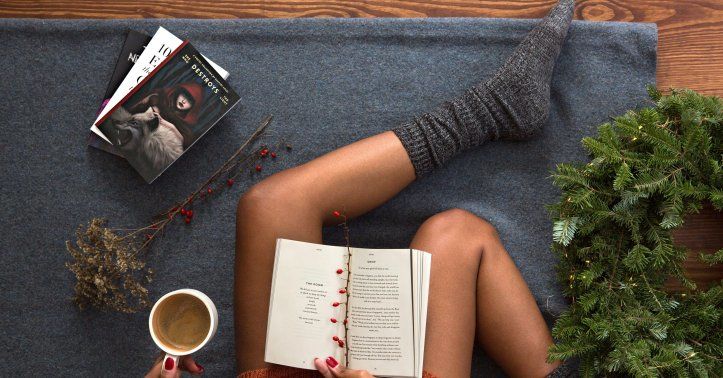 Can I Treat My Varicose Veins at Home?
Each year, millions of adults experience the frustration and pain of varicose veins. Not only do the twisted, bulging threads of broken veins create cosmetic issues, varicose veins also come with uncomfortable symptoms including swelling, itching, and ongoing pain. Living with varicose veins may seem like a small inconvenience, but when symptoms appear, they can limit daily activity that drains an individual's energy over time.
Varicose veins can take place at any time, to anyone, and there are few solutions for complete prevention. Fortunately, several at-home remedies to reduce the issues that go hand in hand with varicose veins exist. These options are not treatment, but instead simple steps one can take to minimize the pain and discomfort that varicose veins are likely to cause.
Why Varicose Veins Appear
Before attempting an at-home remedy for varicose veins, it is first essential to recognize why vein issues occur. According to specialists at a varicose veins clinic in the UK, veins become varicose when they stop functioning properly. Although there is no singular reason veins break down, several factors play a role in causing varicose veins. These include a genetic predisposition to vein disorders, carrying excess weight, standing or sitting for extended periods of time, and other issues that lead to reduced circulation throughout the body.
When blood is not able to flow back from the legs to the heart properly due to weakened or broken vein walls, varicose veins appear. They are often blue to purple bulges visible at the skin's surface that can be painful. Correcting the broken veins so that blood can flow properly throughout the body is necessary to adequately treat varicose veins over time.
At-home Remedies
Keeping the symptoms associated with varicose veins to a minimum typically requires a solution that involves improving the circulation of blood in the body. This can be done in many ways, from diet changes to increased physical activity.
When it comes to food intake, experts suggest focusing one's attention on a diet rich in fiber, potassium, and flavonoids. Increased dietary fiber is known to improve healthy bowel function over time, which helps reduce the pressure placed on the abdomen and, ultimately the legs. Foods high in fiber include whole grains and wheat, peas and beans, avocados and tomatoes, and artichokes and cauliflower. Increased potassium reduces water deficiencies, so foods like yogurt, chicken and tuna, lentils, and leafy vegetables help on this front. Diets high in flavonoids, including foods like citrus fruits, apples, onions, and spinach, promote healthy blood flow, improving vein strength and functioning.
In addition to improving one's diet, varicose veins may also be improved through regular physical activity. Low-impact exercise on a daily basis, including jogging on soft surfaces, swimming, and biking, can help boost blood flow. This may ease the symptoms that come with varicose veins. Similarly, stretching and walking throughout the day can help, particularly if one stands or sits for long periods for work or commuting.
Although the research on herbal remedies is not as strong as dietary changes or exercise, some suggest that including herbal treatments can help varicose veins. A combination of oral nutritional supplements, such as Rutin and grade seed oil, has been shown to help improve circulation and encourage vein health.
Finally, wearing compression stockings is a well-known at-home treatment option. Compression, like many of the other do-it-yourself treatments, boosts the blood flow in the legs. A regular routine of compression and leg elevation can also help with decreasing swelling and pain in the legs due to varicose veins.
Professional Treatment Options
While at-home remedies for varicose veins are beneficial for some, vein specialists recommend consulting with a medical professional if varicose veins are more than cosmetic worry. When pain and swelling occur because of varicose veins, more permanent treatment options may be better suited for long-term relief. Many vein specialists perform endovenous laser therapy, or EVLT, which closes off broken veins. This minimally-invasive procedure is done in an hour or less, under general anesthesia, and ultimately promotes healthy blood flow through the working veins surrounding a varicose vein. When the symptoms of varicose veins become overwhelming or limiting, surgical intervention like EVLT is often the recommended course of action.
To read more such articles on personal growth, inspirations and positivity, subscribe to our digital magazine at subscribe here
Comments

Ann Eister
11-06-2020 at 10:17:08 pm
Thanks for the sharing, relevant article as always, This could help people with muscle pain searching for a perfect relief: I am very against using any medicines or natural substances as there are a lot of dangerous things on the market these days. I saw a medicine on the doctors tv program and they had 3 women test it and all three had good results with no side effects. I bought it and hesitated to use it, however, I really hurt my back today and after resting, applying cold and heat and an Epsom salts bath, all of which didn%u2019t help, I very lightly applied this to my lower back and immediately could feel relief. It feels a bit tingly but not burning at all, more cool. I won%u2019t be without this anymore. Better than buying 10 products with minimal relief and no scary ingredients.For those who wonder where to get it, here is the official website and i think they still offer discounts: mindbodymatrix.review-more.info
---