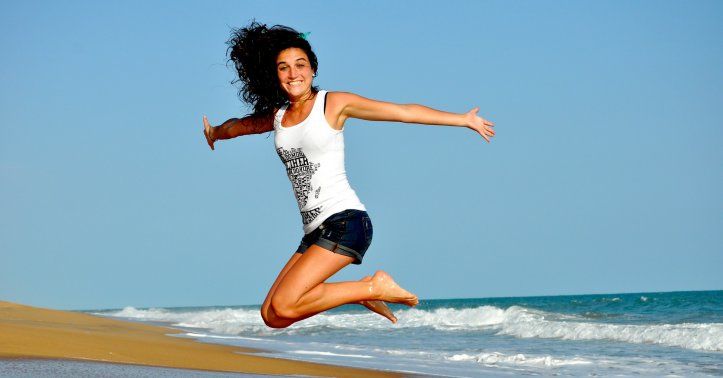 10 Tips to Create Healthy Minds for Constant Happiness
There is a reason why this article's title is about healthy minds. Childhood was the time when we were merely tiny versions of our adult selves. No, I am not talking about physical growth. Our bodies might have been different but our souls were the same. It was our mind that was oblivious to the complexities of life which awaited us. At that time, none of us anticipated the demands that life would eventually place on us. Soon, adulthood ran over us like a truck running over an unsuspecting stray dog. The competitive nature of survival struck us so hard that we forgot to be happy. In fact, we tried to convince ourselves that it is not possible to be happy at all times. So, it took a heavy toll on our mental health and in turn our happiness. We deceived ourselves into believing that the absence of happiness is justified with the practicalities of life.
Healthy Minds Have Heartfelt Smiles
Carrying on with a cheerful life isn't tied to denying negative feelings or putting on a show to feel happy constantly. We, as a whole, experience difficulties and it is totally normal for us to feel outraged, bitterness, disappointment and other unpleasant feelings subsequently. Also, to think that one can always be happy is equivalent to denial. It is important to remember that a balance has to be struck; extreme of anything is bad. The imbalance in beliefs and moods causes mental disturbances. Sadly, most people consider mental illness as madness which is not true.
WHO defines healthy minds as, "a state of well-being in which every individual realizes his or her own potential, can cope with the normal stresses of life, can work productively and fruitfully, and is able to make a contribution to her or his community."
Tips to Take Healthy Minds Back to Happiness
Happiness is neither a state of euphoria nor it is falling in love. It is a state where you accept changes gladly, and instead of pondering over negative events, try to turn events in your favor with your inner happiness. We are certainly not geniuses who know everything but we do understand that happy minds are the key to good health.
Why are people reluctant to look for happiness in small things? It is time they understand that they need to make the most of their time.
Here are a few tips which will help you to reduce every day tensions-
1. Accept that change is the only constant thing. Once you accept this, sailing through the sea of life will become easier.
2. Everyone has positive and negative sides. Remember, that their right can be wrong and your right can be wrong for them. Perceptions are different and one must understand this.
3. Never hesitate to do ethically right things.
4. Don't jump to conclusions. They will ruin your mood and relationships.
5. Care for animals. Doing good to someone who can never pay you back will carve happiness in your mind.
6. Be helpful to others. However, not everyone has kind intentions at heart; be careful.
7. Eat the right proportions of food.
8. Never compromise with your daily routine. Discipline works wonders for your mind.
9. Use homemade products; be it food or skincare products. Nature has everything for everyone's needs.
10. Meditate; it will increase your concentration, while also helping you cope with stress and keeping your mind healthy
Author Bio:-
Vatsla Singh is a content curator and writer. She is actively interested in the psychology of the human mind and thus writing about spirituality and personal growth comes to her easily. Having also experienced several challenges in her personal life, she is a seeker of higher answers herself. You can catch her with her cats whilst she isn't typing away on her laptop.
To read more such articles on personal growth, inspirations and positivity, subscribe to our digital magazine at subscribe here