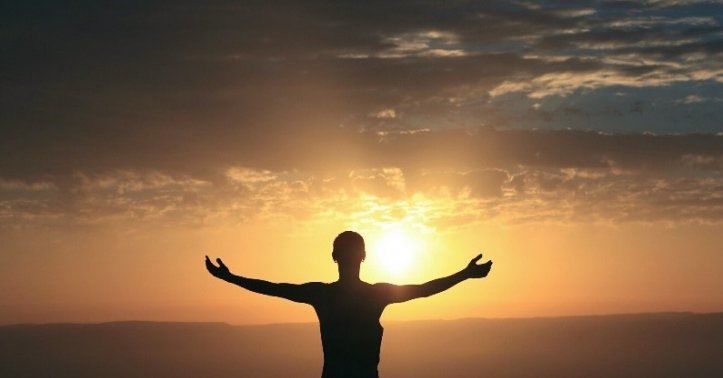 Original Principles of Reiki: How Surprisingly Simple!
What is Reiki?
Reiki is all around and is the essence of being. It is everywhere, and in everything. Reiki is simply the life force energy, divine energy, universal energy or by whatever name you may call the fundamental and critical source of vitality of all beings. "Reiki" is the Japanese term given to this universal life force energy. It is the very life force that keeps us alive and is what is known as "Prana" in the Hindu system and as "Chi" in the Chinese system. Let us take a look at some of the Original Principles of Reiki.
The Original Principles of Reiki
The original principles of Reiki propound some of the basic and necessary principles of life itself.
The original principles of Reiki are:
Just for today, do not anger.

Do not worry and be filled with gratitude.

Devote yourself to your work. Be kind to people.
Reiki proposes that infinite energy can be channeled and directed. It can be transferred and changed from negative to positive. This forms the basis of the Reiki Healing system and the original principles of Reiki. Further, the ability to channelize this life force energy lies in all living beings as the source of Reiki energy lies everywhere. So, an attuned Reiki master can channelize this energy to heal the self as well as others.
Today, studies and researches are being carried out in the field of medical science to relate the findings of the Reiki system of healing and the original principles of Reiki, with medical science.
The many uses of Reiki
Reiki is usually known only as a form of healing of the body and the mind. But Reiki goes much more beyond this. Reiki can heal at the Karmic level too and can transform one's life. It can help boost one's confidence in both personal and professional life.
With the original principles of Reiki, this therapy helps not only relieve stress and tension but also helps diagnose and treat various diseases, not only at the gross level (Sthula sharira) but also at the Causal (Karana sharira) and Subtle (Sukshma sharira) levels. In fact, the Reiki system of healing is known to be able to diagnose and treat at the cellular level by bringing our chakras and thus the endocrine glands in alignment and harmony.
Reiki is used not only to heal the self and others but also events and circumstances. Being a certified Reiki master, my personal learning and opinion here have been that this is closely related to the law of attraction and visualizations as well. In fact, the law of attraction and power of visualization use the same attuning techniques to channelize the life force energy to manifest!.
Here are some of the best uses of Reiki:-
1. Relieves stress and tension:
One of the immediate effects of Reiki healing is that it helps relieve stress and tension. The various postures and positions or Reiki practice can give direct benefit when it comes to mental and emotional stress.
2. Relieves Pains and Aches:
Reiki helps relieve physical pains and aches. This use of Reiki is very handy (literally!) as a slight headache, backache or any other form of body ache can usually be treated very quickly (depending on severity and cause) with the help of Reiki.
3. Great for Children:
Reiki is excellent for children, especially when it is challenging to treat or heal them in any other way, e.g. giving them medication. Reiki combined with proper medication can help in quicker recovery from an ailment.
4. Helps Improve Mental Faculties:
At a deeper mental and emotional level, Reiki helps bring clarity in thought processes and thus improves our emotional and mental faculties. Further, this helps build inner confidence. Reiki helps in better decision making and helps avoid "reactions". Being in internal harmony, you can "respond" to situations rather than "react."
5. Heals Relationships:
Reiki also helps heal and mend relationships. Individual and/or paired Reiki healing can help promote better understanding and acceptance of the other person.
6. Studies and Learning:
Since Reiki helps sharpen the intellect and mental faculties, it further assists in better performance in studies and jobs. I have used Reiki intensively during my studies in school and college and continue to do so now even when I read something!. Reiki does help me retain and recall studies.
7. Heals events:
As mentioned earlier, Reiki is also used to heal the future as well as past events. By sending this life force energy to past events, the negative feelings of any negative event can be reduced. By sending Reiki energy regularly to a future event, one can manifest results desired – for example – successful completion of an exam and more.
8. Provides Protection:
Reiki is also used to protect yourself and others and even your surroundings and home. I use Reiki while driving in the insane traffic! How this works is that you preserve the aura around what you want to protect from various harmful and detrimental elements.
9. Healing Foods:
Reiki is a way of affirming the positive life force and energy present everywhere. So one can use Reiki to improve anything and everything simply. I use Reiki to help me with my cooking!. I do not consider myself as an excellent cook and hence use Reiki to help me make my dishes palatable! Positive affirmations have worked like magic here with me, given basic cooking skills are present! Further, your food can be 'charged' with the help of Reiki, through various affirmations. The intake of these positively affirmed foods helps manifest those affirmations.
10. Cleaning off of Negative Vibes from Rooms and Spaces as Well as from Self:
Have you ever entered a room and felt something not being right – the air is a bit heavy, and there is overall negativity in the room. This can due to various reasons. Further a heated argument may have taken place there. Reiki can help clear off all these negative elements and vibes. You can make your surroundings, as well as yourself, vibrate at a higher and cleaner frequency with the help of Reiki.
These are just a few of the immense benefits and uses of Reiki which help build a good personality and self and contribute to an overall happy and harmonious life. So, simply take care of yourself and others with Reiki!
To try a customized personal Reiki Healing session, contact professional Reiki Master here
Author Bio:
Shilpi Goel is a content curator, writer, and an avid reader. She is a Reiki master healer and an aspiring life coach. Having experienced tremendous personal and professional growth Shilpi feels passionate about sharing her learning with others. Being a firm believer in the fact that we all have the power to shape our destiny and life, Shilpi seeks to share her insights on spirituality, personal growth, holistic well-being, and life in general!
To read more such articles on personal growth, inspirations and positivity, subscribe to our digital magazine at subscribe here
Comments