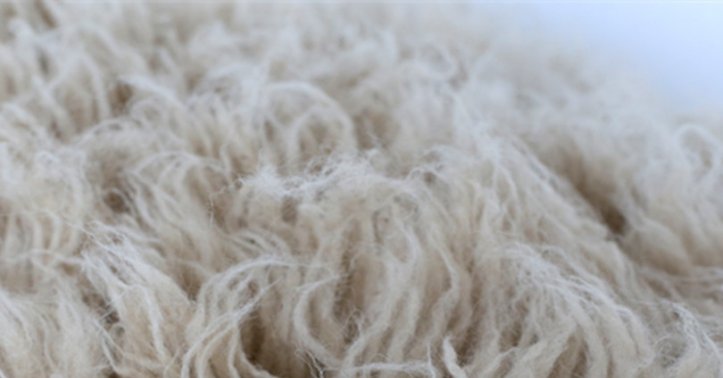 Cleaning a Flokati Rug: The Best Approach
We all love the stylish and luxurious look Flokati rugs add to our homes. The only pain about their cozy strands is the task of washing them – you might not be knowledgeable about the best ways of maintaining its sparkle. Hence, we are going to outline what you need to know when cleaning this rug at home.

Day-to-day rug cleaning tips

The best part about Flokati rugs is that they are naturally stain-resistant and durable as their fabric is infused with natural oils. Regardless of this construction, you still need to care for them properly to retain their beauty. Here are the tips for keeping your rug stain-free.

If you accidentally dumped some cracker crumbs in the rug, just clean the spot using an upholstery brush attached to a vacuum.

If you splashed a drink on your rug, clean the spot immediately with a clean non-pigmented cloth dampened with clean cold water. Blot the dirty spot from the edges towards the center, be careful not to push or rub the stain wider on the rug or deep into the fibers. Enhance your cleaning by adding some mild dishwashing liquid, mild detergent, or specialized foam rug cleaner.

Because heat is notorious for shrinking and damaging wool, do use hot water in your cleaning. Also, consider air-drying your Flokati rug instead of exposing it to heat.

Deep-cleaning your Flokati rug

It is not unusual for a Flokati to last as long as 10 years or even more. If you want it to last that long, you need to deep-lean it once in a while. Here is the approach:

Begin the cleaning by taking your rug outdoors and shaking vigorously enough to remove every speck of dust from the fabric. Do this several times a month. Lay your rug under the shade for about 5 or so hours to dry under the air. This should be perfect for removing pet and household odors.

Brush your rug occasionally with a light stiff-bristled brush vigorously enough to remove loose fibers, embedded dust, and dirt. Large area rugs will require a large wooden garden rake to clean. Small rugs can be cleaned using the typical dog brush. Don't worry when some fibers come out of your rug – it is perfectly OK for Flokati to shed a bit.

Unless the manufacture's tag says otherwise, you are free to launder smaller Flokati rugs in your washing machine. Use a gentle cycle with cold water and a small amount of a mild detergent or as directed by the label.

Take your large rug outdoors and lay it on the grass or hang it on a washing line. Spray it lightly with clean cold water using a spray or plant mister. Proceed to drip a wooden or plastic garden rake in a mild solution of detergent and cold water and brush the rag gently. Transfer the rug in a shade and let it dry. Once it dries, brush the fabric to remove loose strands. Conclude the procedure by shaking it by corners to restore its surface.

To ensure even wear, consider laying your rug in the opposite direction of the previous once you return it indoors.
For more tips on how to clean flokati rug click here.
To read more such articles on personal growth, inspirations and positivity, subscribe to our digital magazine at subscribe here
Comments