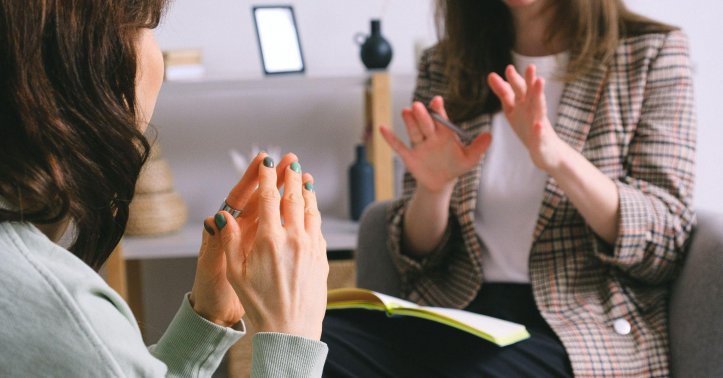 Emergency Mental Health Services: Responding to Mental Health Crises with Care
This article explores the importance of emergency mental health services in responding to mental health crises with care.
Mental health emergencies require immediate and effective interventions to ensure the safety and well-being of individuals experiencing a crisis.
This article will discuss crisis intervention techniques, access to timely treatment, collaboration with first responders and healthcare professionals, trauma-informed care approaches, as well as follow-up and aftercare strategies.
By examining these key aspects, we aim to enhance our understanding of how emergency mental health services can provide compassionate support during times of crisis.
Crisis Intervention: Providing Immediate Support
Crisis intervention involves the immediate provision of support to individuals experiencing mental health crises. During these moments, it is crucial to employ de-escalation techniques and implement suicide prevention strategies.
Deescalation techniques aim to calm the situation by reducing agitation and aggression, allowing for a safer environment for both the individual in crisis and those around them. This can be achieved through active listening, offering empathetic responses, and providing reassurance and validation.
Suicide prevention measures are also a vital aspect of crisis intervention. Professionals trained in this field are equipped with skills to identify warning signs of suicidal ideation and intervene effectively. They may conduct risk assessments, develop safety plans, or refer individuals to appropriate resources such as helplines or mental health services.
Through crisis intervention, immediate support can be provided to those in need while ensuring their safety during vulnerable periods.
Access to Treatment: Ensuring Timely Care
Timely access to treatment is crucial in providing effective care for individuals experiencing mental health challenges. In a mental health crisis, receiving prompt interventions can make a significant difference in the outcome and recovery process.
Unfortunately, many people face barriers when it comes to accessing the necessary resources. Limited availability of mental health services, long waiting periods, and lack of insurance coverage often contribute to delays in receiving timely care. These delays can exacerbate symptoms and lead to further deterioration of individuals' mental well-being.
To ensure timely access to treatment, it is imperative to invest in expanding mental health resources at both community and national levels. This includes increasing funding for mental health services, training more professionals specializing in emergency mental health care, and implementing strategies that reduce wait times for appointments.
By prioritizing timely interventions, we can improve outcomes for individuals facing mental health crises and provide them with the support they desperately need.
Collaborating with First Responders and Healthcare Professionals
Collaboration with first responders and healthcare professionals is essential in ensuring efficient and coordinated interventions for individuals experiencing mental health challenges.
Training programs play a crucial role in equipping these professionals with the necessary skills and knowledge to effectively respond to mental health crises. By providing specialized training, first responders and healthcare professionals can better understand the unique needs of individuals in crisis situations, enabling them to provide appropriate support and care.
Additionally, communication strategies are vital for improving coordination between emergency mental health services and other stakeholders. Clear channels of communication allow for timely sharing of information, facilitating a seamless transition from initial response to ongoing treatment.
This collaboration not only enhances the overall quality of care but also promotes a more compassionate approach towards individuals facing mental health challenges, fostering a supportive environment that prioritizes their well-being.
Trauma-Informed Care: Addressing Emotional Needs
One important aspect in addressing the emotional needs of individuals is implementing trauma-informed care practices that take into account their past experiences and potential triggers. Trauma-informed care involves providing a safe and supportive environment for individuals who have experienced trauma. It emphasizes understanding the impact of trauma on individuals' mental health and behavior, and aims to promote healing and recovery.
Trauma-informed education plays a crucial role in equipping healthcare professionals with the knowledge and skills to effectively respond to individuals experiencing mental health crises. By understanding the effects of trauma, healthcare professionals can provide appropriate support, validate emotions, and avoid re-traumatizing experiences.
Additionally, self-care techniques are important for both professionals and individuals affected by mental health crises. These techniques include engaging in activities that promote relaxation and well-being, such as exercise or mindfulness practices.
Overall, incorporating trauma-informed care practices alongside trauma-informed education and self-care techniques can significantly improve the response to mental health crises by addressing the emotional needs of individuals in a compassionate manner.
Follow-Up and Aftercare: Supporting Long-Term Recovery
After providing trauma-informed care and addressing emotional needs, it is essential to focus on follow-up and aftercare in order to support long-term recovery. Relapse prevention plays a crucial role in promoting sustained well-being for individuals who have experienced mental health crises.
This involves implementing strategies to identify potential triggers or warning signs of relapse and developing coping mechanisms to manage them effectively. Additionally, connecting individuals to community resources is vital for ongoing support. These resources can include support groups, counseling services, and other programs that provide assistance tailored to each person's specific needs.
By ensuring access to these resources, individuals are allowed to continue their recovery journey in a supportive environment beyond the initial crisis intervention. Follow-up and aftercare serve as important components in maintaining long-term mental health stability and empowering individuals on their path toward sustained well-being.
To read more such articles on personal growth, inspirations and positivity, subscribe to our digital magazine at subscribe here
Comments