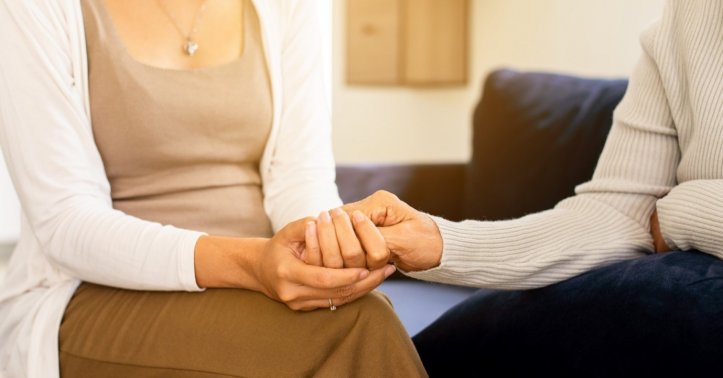 4 Reasons to Consider a Cancer Insurance Plan in India
Healthcare costs in India are rising at a feverish pace, especially when it comes to critical illnesses like cancer. At times like this, when one would require comprehensive care, the cost of treatment can put a huge burden on them and their family. This is where cancer insurance plays a critically important.
While term insurance benefits can help protect your loved ones in case of an untimely death, you must also consider investing in comprehensive cancer insurance that will help you and your family get through this financially.
The leading causes of cancer are poor lifestyle choices and stress-related issues. Cancer is like an epidemic that is quickly spreading in India, and the cost of treatment is so huge that it can quickly become a financial burden on the family's overall budget. Thus, it is necessary to have an insurance plan in place to support yourself and your family during sensitive times if anyone gets diagnosed with such serious illnesses. Let us discuss the cancer cover plan in detail to help you make an informed investment decision.
What Is Cancer Insurance?
Cancer insurance is a special kind of policy that is designed to provide financial assistance to people who are diagnosed with the condition after the free-look period is over. A cancer-specific policy allows you to pay for all the costs associated with your consultation and treatment.
The payout is usually released as per the stages of diagnosis – minor, major, and critical. However, cancer insurance does not usually offer maturity, death, or surrender benefits to the policyholder.
In order to qualify for this insurance, the policyholder should not have any pre-existing medical condition. Additionally, people diagnosed or receiving treatment for cancer are not eligible to apply for this policy.
Types Of Cancers Covered By Cancer Insurance
Here are the types of cancer that the come under cancer cover plan:
Lung cancer
Breast cancer
Ovarian cancer
Stomach cancer
Hypo-larynx cancer
Prostate cancer
Reasons To Invest In A Cancer Insurance
Cancer insurance is an important addition to your financial portfolio because of the domino effect it can have on everyone around you. Also, even the most comprehensive health insurance may not cover all the costs arising out of your cancer diagnosis.
You can consider investing in this insurance if:
Your family has a history of cancer
If you are exposed to environmental factors that can increase your risk of developing cancer
You don't have adequate savings to pay for your medical bills, should the situation arise
You are the sole bread-earning member of your family
Benefits Of Cancer Insurance Plans
As per the Indian Council of Medical Research, the number of cancer cases in India is expected to reach 1.57 million by 2025. So, if you are questioning why you should invest in cancer insurance, you need to know these benefits:
Cancer insurance provides cover for multiple stages of cancer.
When you are diagnosed with the type of cancer listed in the policy document, you become entitled to a lump sum payout that is released immediately.
If you get diagnosed with cancer at an early stage, some cancer cover plans may give you a premium waiver
The policyholders of a cancer cover plan can benefit from a no-claim bonus that increases the sum assured by a certain percentage if you do not claim the benefit.
You can receive a monthly payment for a certain number of years if you are diagnosed with an advanced stage of cancer.
Your insurance cover will not cease to exist after the first diagnosis.
The payouts of cancer cover plans are eligible for tax benefits under section 80D of the Income Tax Act.
Difference between Cancer Insurance and Critical Illness Cover
When you are covered under critical illness insurance, your insurance provider will pay for the expensive treatments for a certain range of diseases, such as stroke, paralysis, cardiac arrest, multiple sclerosis, kidney failure, deafness, etc. It also includes some life-threatening cancers.
A regular critical illness cover will pay you a lump sum benefit if you are diagnosed with an illness covered in the policy document. This money can be used to pay for therapy, treatment, deductibles, or any other related expense. This type of insurance is cheaper because it only covers specific types of illnesses. Critical illness cover can be purchased as a rider or as a standalone policy.
The biggest drawback of CI cover is that it will pay for cancer treatment only if it is diagnosed at an advanced stage. Additionally, it will not waive off any future premiums, and it does not increase the sum assured if you do not raise a claim. The other downsides include:
It does not cover any complications arising due to cancer
If you show cancer symptoms within the first three months of buying the policy, then the cover ceases to exist.
CI does not cover early-stage cancer. If you are diagnosed with cancer after the waiting period, you cannot make an insurance claim until your cancer reaches an advanced stage.
Leading insurance providers, such as Max Life Insurance, recommend you educate yourself about cancer insurance and your family medical history to make a sound investment decision. After careful analysis, if you still feel you need to buy this insurance, then check and compare plans online before investing.
To read more such articles on personal growth, inspirations and positivity, subscribe to our digital magazine at subscribe here
Comments