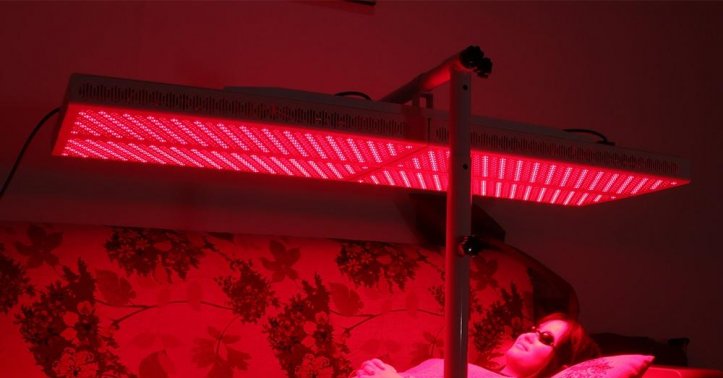 Benefits of Red Light Therapy Beds
Benefits of Red Light Therapy Beds
In recent years, red light therapy has become popular because of its many health benefits. Some use it to improve their skin condition, others to address pain and inflammation. At the same time. others use it to enhance athletic performance. Because of this, red light therapy has evolved and can address various body conditions differently. There are red light therapy pens, panels, masks, bulbs, and beds.   
Red light therapy beds can be a good choice during your therapy, and you can get them to have services at your home. Look younger with red light therapy sessions.  
Imagine yourself relaxing, lying on a bed, and red LED lights come through it and treat your problems. That's what a red light bed does, and there are tons of benefits of red light therapy beds. This article will find the advantages of having a red light therapy bed.
You can have your joint pains treated just lying on the bed, or it is helpful if you face any chronic skin disease. However, there are some limitations that you need to consider when choosing red light therapy as your fastest treatment.
 Benefits of Red Light Therapy Beds 
Let's see the benefits of having red light therapy beds. You will find beds that can bend and shape and are always adjustable for your comfort. You will find shade or shelter above the bed, which will point to the area where the therapy will run. LED lights with a red wavelength and low radiation will fall on your body and treat you. The beds sometimes come with a mask that works as a cure too.
Aging Treatment 
You will start showing signs of aging if you're over 30, such as wrinkles, fine lines, skin spots, etc. Get an appointment for the red light laser therapy, lie on a bed, and enjoy your sessions. The experts will tell you how many sessions you need to get your desired results. 
You lose your youthful appearance when you age because of the reduction of collagen and elastin in your body. When this happens, you lose your skin's elasticity, which results in sagging. Good thing red light therapy can help you with this since it can stimulate the production of these essential proteins in your body. In time, you'll notice your fine lines and wrinkles reduced and have a more youthful glow.  
However, the red light therapy beds can be a good choice during your therapy, and you can get them to have services at your home. Look younger with red light therapy sessions; if you're purchasing it in a group, the cost will be affordable.
Bone and Joint Pain
As the red light gets absorbed by your body cells and heals all kinds of inflammation, it is good to reduce bone and joint pains. Thus, you can look for red light therapy beds for yourself, especially when you often can't go to the therapist. You will find beds for the therapy from $100 to $500. Many options are available, but it depends on your purpose and purchases budget.
Patients with arthritis or osteoporosis usually never fully recover. So, the beds can be a solution for them. A few sessions of red light therapy will either help you get rid of the pain or reduce the pain for a long time.
Red light therapy increases the blood flow in the affected area, which helps reduce pain and inflammation. For individuals with osteoporosis, improving bone density may help address pain and reduce the frequency of fractures.  
Curing Skin Diseases
Suppose you have chronic skin diseases that didn't cure even after having or applying for medicines. Lay down on a red light therapy bed and start the treatment. But don't forget to put the face mask or eye protector on before starting if the light is on your face. That's when you may need laser therapy as an instant option.
 A red light therapy bed can give you plain skin with fewer diseases. The session duration depends on the level of your skin condition.
Treating Infection 
Infections can cause a lot of suffering no matter where it has occurred. So, you can get a red light therapy bed for treating the infection. The LED lights let the inflammation heal quickly and benefit the infection. Only a few sessions of red light therapy will be enough for a quick recovery, and you won't have to suffer more from any infection. 
The antibacterial properties of red-light therapy are evident in the increased production of adenosine triphosphate (ATP) in the body cells. ATP enhances the immune response to infection and helps reduce inflammation.  
Parallel Treatment with Tanning
Some red light therapy beds have options to throw multiple types of lights at a time. The bed then exposes red lights and UV rays to heal and tan the skin. It is pretty popular among people who want tanning and RLT both. But you can have the treatment only when your doctor allows it after checking the basic medical reports. 
Hair Growth 
If you face excessive hair fall and baldness, you can lie on the therapy bed and focus the radioactive lights on your scalp. Thus, it will help you get the hair to grow back quite soon.
 You know that only red light therapy is not good, but it has special equipment, like a specialized bed. Also, the bed makes the red light therapy more relaxing and enjoyable for a person. However, there are some times when you must avoid undergoing red light therapy, such as:
It is not good to undergo red light therapy when pregnant, as it can harm the fetus.

Avoid when you're taking any medicines that can be contradictory to the radiation.

You shouldn't go for an RLT session if you have a constant low BP. Epilepsy patients should not go for such therapy.
Red light therapy will also benefit individuals suffering from androgenetic alopecia or pattern baldness. It enhances cellular metabolism and improves the blood flow in the hair follicles, promoting new hair growth.  
How Often Should You Use a Red Light Therapy Bed?
How often you must use a red light therapy bed depends on your condition, and the time varies a little. However, the average time for a session is 15-20 minutes daily, and the continuity may be from 1 to 4 months. Let's see when to lie down on a red light therapy bed for a particular time.
Aging Treatment 
Aging treatment requires a little time if you start maintaining it from an early age. You can sit for RLT therapy on the bed for 15-20 minutes. 3-5 weekly sessions are enough, and you will start seeing the results from the 8th week. 
Joint Pains
You can go for therapy twice daily if your pain is severe, but the session should not linger more than 15 minutes. Thus, you will see excellent results, and the muscle and joint pains will disappear.
Skin Treatment 
Weekly 3-5 sittings are enough if you want to treat your acne or eczema. Each session's duration should be 10-20 minutes, not more than that. It can take one to four months to cure the condition.
Hair Growth 
A 10-15 minute session is enough to get your hair back, and you can see the therapist 3-4 times a week. 8-12 weeks is the standard time when you will realize the outcome.
 Bottom Line
It is necessary to know about anything before you start using them. That's why you must find out the benefits of red light therapy beds and how to use them or how often you can use them. The core benefits of an RLT bed are the same as the red light therapy. The bed provides no extra benefit that the light can't. Also, you must follow the therapy's duration and frequency to maintain your health.
To read more such articles on personal growth, inspirations and positivity, subscribe to our digital magazine at subscribe here
Comments