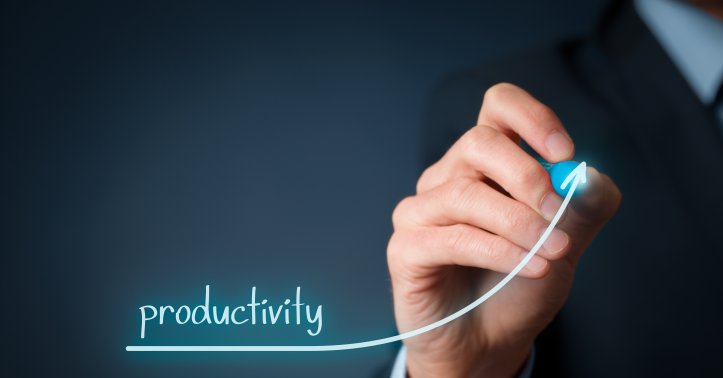 8 Science-Backed Tips To Boost Your Daily Productivity
8 Science-Backed Tips To Boost Your Daily Productivity
The advantage of improving productivity is not limited to being more productive at work or inside the house. If you're asking yourself this question, 'What's my definition of productivity?' then you're on your way to making yourself more productive. You'll have more free time to do the things you like, which is the most apparent answer to the question 'Why do I want to be more productive?'
Understanding what isn't productive is just as important as knowing what is. There's a tendency to associate someone efficient with someone who's always on the go. This person has a never-ending to-do list, and they seem unable to keep up with the pace. Being busy and productive is frequently confused, but they're not the same thing.
Here are eight science-backed tips to boost your daily productivity.
Get Enough Sleep
Your brain generates and maintains memory-forming and memory-retention connections while you sleep. These procedures aid in developing learning and problem-solving abilities, both of which are necessary for top job performance. Most people take a chronotype quiz to help them maximize their sleeping patterns. Having continuous and complete sleep can help you improve your daily productivity by a large margin.
Sleep promotes natural healing processes. While you sleep, your body's tissues are repaired and strengthened. Your heart needs rest, and your blood pressure should change overnight to maintain optimal cardiovascular health. Your body produces hormones that help your immune system fight infections while you sleep, which will help you avoid becoming sick and recover faster if you do.
Getting up and going to bed at the same time assists your body in establishing a regular sleep schedule. Exercising or participating in outdoor activities daily may also help you sleep better, although doing so too close to bedtime isn't recommended. Also, consider what you consume in the hours before your bedtime. Furthermore, both nicotine and coffee are stimulants that might keep you awake. Alcohol and heavy meals should be avoided since they may cause you to wake up at night.
Get Yourself A Music Boost
Start your day with a music therapy technique. It's a strategy used by therapists to change a patient's frame of mind. The therapist will choose a piece of music appropriate for their patient's feelings and gradually change the songs to attain the desired mood. The music shouldn't drive you into a productive mindset at the start of the playlist, but it should help you gradually get there.
Researchers have shown that a quicker track pace may boost performance. Most test respondents functioned best when listening to tracks timed at roughly 121bpm, according to one research that looked into the association between music speed and productivity. It's comparable to Whitney Houston's 'I Wanna Dance With Somebody' and Carly Rae Jepsen's 'Call Me Maybe.'
Concentrate On One Task
Before your brain can focus on the new activity or endeavor, it must first 'forget' about the previous one. As a result, doing several things at once will reflect poorly on the next assignment. Multitaskers risk missing or neglecting crucial information, and distraction is seldom beneficial. Switching between activities doesn't boost productivity; instead, it makes the same tasks take longer, reducing the pace at which work can be completed.
Take A Break
You will be more productive if you take regular rest. Most people advise differentiating between two sorts of breaks to get the most out of them:
10–120 second mini-breaks
Our brains, it turns out, aren't designed to concentrate on a single task for more than 15-20 minutes without interruptions. According to research published in the journal Cognition, giving individuals something different to think about every 20 minutes allows them to keep their attention or attentiveness considerably longer.
It's time for a recovery rest whenever you've worked on a single activity for 60-120 minutes without interruption (with minor breaks). It allows your focus to rest and your energy meter to be replenished.
Eat Right
Consider this: Our bodies transform the nutrients we consume into glucose, which supplies us with the energy we need to remain awake and perform. One cannot focus or concentrate effectively if one's food intake is reduced. Nutritious meals may help keep blood sugar levels constant and reduce cravings.
Remove Disturbances
Your attention is diverted when anything distracts you. You'll need to return your focus to the task at hand at some time. Because you couldn't finish an assignment on time, you may feel less productive in the long run. Removing unnecessary distractions like your phone will help you concentrate and boost productivity.
Happiness Is An Investment
You are not performing at your best if you are angry, unhappy, lonely, or irritated. When you're pleased and appreciative of what you have, on the other hand, you perform considerably better. Many people prioritize their work over their happiness, which can be harmful when done too much. Many aspects of their lives will be affected, which will, in turn, become a distraction and kill productivity.
In a company, happy individuals are the ones who care about the business and are motivated to see it succeed. They are also the only ones who bother to find out what the firm's objectives are in the first place. When you're pleased, you're more involved in your company's objectives and are motivated to work.
Make A Daily Checklist Of Your Successes
The brain can actively remember negative things. That implies you must actively recognize your accomplishments, even the most minor victories, to increase productivity. Keeping a daily success list where you note all of your tiny victories is the simplest method. There's no reason to make things any more complicated; jot down your achievements on a piece of paper, or enter them into an excel file to keep track of them.
The Takeaway
There's no shortcut to being productive in our everyday lives. It's a combination of dedication and a little bit of science. Consistency is key, and it's essential to try again and again until you get the right formula. We're scientifically tuned not to be consecutively productive, so take a little break here and there, and don't ever forget to take care of the only person that matters, you.
To read more such articles on personal growth, inspirations and positivity, subscribe to our digital magazine at subscribe here
Comments