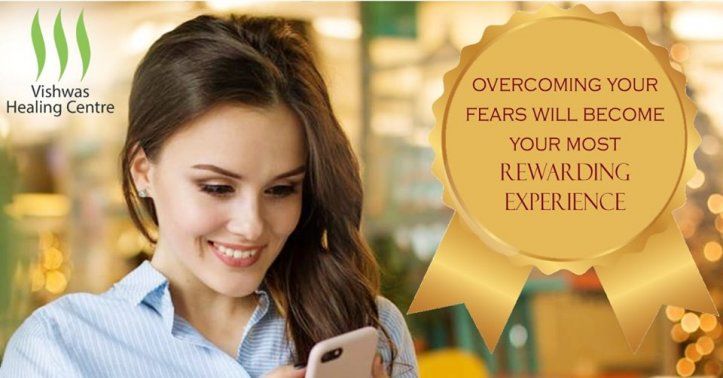 Overcoming your Fears will Become your Most Rewarding Experience
Redefine Your World- Many of you here are held back by fears than by any other factors in your relationships. It is an emotion that overrides your intelligence, stops you from moving towards your goals and overall worsens your quality of relationships and life. You might often do not recognize the impact fear has in your lives, simply because you use different words to describe the emotion – words such as worry, nervousness, stress, shyness or anxiety. Specific fears can also be hard to discover, even though they may constrain your lives immensely – fears such as the fear of failure, rejection, making mistakes, asking someone out on a date, expressing your opinion or asking for what you need.

Well, Vishwas Healing Centre goal here is to help you overcome your fears with various therapies so that you can make your own, rational choices on how to act, instead of just reacting blindly in a fearful situation. Having said that, please call now to a consult with Doctor. This is an exclusive private & personalized therapy session.

Remember sessions is not only insurance but also an investment of time and money for yourself, your relationships, your health, and your well-being so that you truly live a joyful & empowered life. Integration of Counseling Therapy courses in your lifestyle will definitely make your life a heaven.
To read more such articles on personal growth, inspirations and positivity, subscribe to our digital magazine at subscribe here
Comments