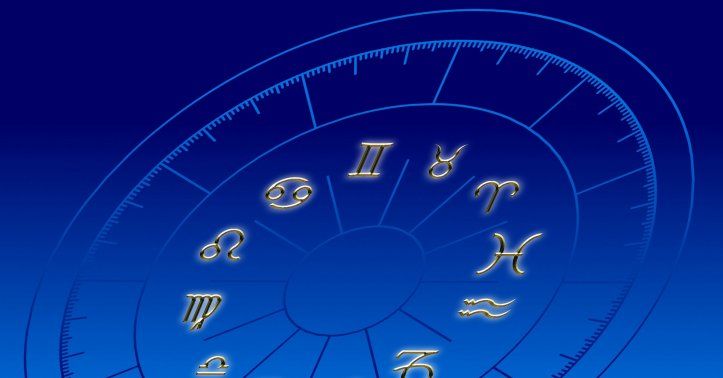 December 2018 Forecast Closes the Year With a Note of Caution
The year is ending! Before you say goodbye to 2018, read the December 2018 forecast to catch a glimpse of what the last month of the year holds for you.
Aries
During December, patience is going to be tested for most Arians.
Card for you: Five of Swords
What it means:
The card indicates that you may feel odd with people and yourself too, that what you think you want or need isn't in accordance with what you truly need or want. It is time to stop battling with yourself and set down your true priorities.
Professional life:
Try not to get involved in gossip at the workplace. Not a good month to invest money in risky speculation or stock trading warns December 2018 forecast.
Personal life:
Personally, many of you can enjoy a more private love life for the time being. News about pregnancy is on the cards for people planning a family. You will find yourself devoting more time to dressing up and enjoying the company of friends and family this month.
Travel:
Travel to Dubai, London, or Bali is indicated, which will bring excitement and pleasure.
Taurus
Your card of the month suggests that this is not the right time for personal or professional commitments.
Card for you: The High Priestess
What it means:
Pay attention to your intuitions and recognize that there are different ways of knowing and getting answers to your secret questions. And it would be wise to pause and take stock of your decisions.
Professional life:
You may face power struggles at work and fears of loss, possibly work-related, are undesirable outcomes of this phase. Confusions may envelop you for a few days.
Personal life:
At the personal front, you will realize that your close relationship needs re-evaluation. You may get inclined towards getting involved in a course of study, take up a new skill, learn new techniques or make an effort to improve your knowledge in preparation for a better future.
Travel:
A business trip will be rewarding and you will be able to generate financial inflow from a foreign nation. Associations in the US, the UK, or India can be beneficial.
Gemini
The mid-month period shows an opportunity coming your way, which may require more effort on your part using logic and firmness.
Card for you: Ace of Swords
What it means:
This tarot card brings in progress with determination.
Professional life:
The last month of this year, according to December 2018 forecast, brings in the opportunity to grow and make fresh connections in professional relationships. This phase can open doors for new possibilities & success provided you are clear about your goal. Rather than worry and get tensed about finance and practical details, take one steady step at a time towards material gain.
Personal life:
Personal life brings back the spark that you were waiting for. You can expect yourself to be happier, fun-loving, and liberated from past doubts and fears. You'll find yourself gregarious and socially inclined this month. Someone, either a man or a woman, may help you work positively with your feelings.
Travel:
Travel is on cards, whether for work, a holiday, or for higher studies.
Cancer
This is a good time for buying, selling or investing in property or gold.
Card for you: Six of cups
What it means:
You will find yourself surrounded by people who are ready to help you. The card also indicates that you will get recognition and support that you were longing for.
Professional life:
Job seekers get a good opportunity to explore new areas. Your financial intelligence will be influential and it will guide you to invest in the stock market. Coworkers and bosses will be helpful and considerate towards your needs.
Personal life:
Personally, there will be harmony between your desires and needs and will be mentally and emotionally balanced. Couples who are finding it difficult to manage the relationship, this period invites you to embrace change and go with the flow. You'll soon be ready and available to be healed so you can move into the future, healthier and more wholeheartedly.
Travel:
Business trip to U.K and Singapore will be beneficial, suggests December 2018 forecast.
Leo
It's a good period to be creative, trust your instincts and follow through.
Card for you: Six of Pentacles
What it means:
The card shows that your interest and enthusiasm is growing towards your professional life.
Professional life:
You have great potential for success if you stay firmly grounded. You'll feel more optimistic than usual, and may consider new strategies and ideas with an open mind. This month also brings harmony in business as well as in your social relationships.
Personal life:
Personally, your emotions will run deep and you may feel more alive than usual. It may be the beginning of a romance, a spiritual epiphany or desire to express yourself artistically. This is a time for emotional understandings, giving your support and love generously and unconditionally. The family get-together will create bonding. Those looking for a companion may meet someone very attractive at a social gathering.
Travel:
December 2018 forecast indicates a short romantic trip. Bali, Sri Lanka, Goa can be ideal places.
Virgo
This month, you will find yourself involved in making plans for 2019.
Card for you: Card of Temperance
What it means:
Ideas, future planning, business ventures, investments, all will be on your mind. The Card of Temperance suggests letting go of the things you cannot change and focus on what you want to achieve. Though you might get unsure about certain decisions and steps, still you are expected to contemplate and work towards the confusion. Reach out, dear Virgo, and realize that this is merely a phase.
Professional life:
If you are unhappy at your workplace, think deep and then take any step.
Personal life:
In your personal life, you'll soon recognize the strength and the ability to maintain order in the midst of chaos. Forgiveness towards a family member can become easy this month and it will be much easier to see another person's point of view. If single- chances of meeting the right match are higher.
Travel:
A family trip is indicated by the end of this month, says December 2018 forecast.
Libra
This is a turning point for Librans in many ways.
Card for you: The Tower
What it means:
The card indicates the action-packed month.
Professional life:
You'll have to remain consistently diligent to receive desired results in your professional life. It'll be best to rely on your experience and learn from your past mistakes. Be cautious while lending money. A sudden change in job or role in your company is also seen in the near future. Some of you may even get motivated to switch careers. Rest assured, whatever happens, it will be for your betterment.
Personal life:
Personally, this month will make you noble and generous with family and friends as you share goodwill. Alternatively, a stabilizing force, perhaps a man or a woman, will have a positive influence over you for the better. They'll offer wisdom and security and can give good advice.
Travel:
You can get a chance to travel to an absolutely new city or country.
Scorpio
Your card for this month brings in a phase of material security and happiness and often marks a time of financial gain.
Card for you: Ten of Cups
What it means:
Although the card indicates material security, it warns you to be aware of becoming dependent on material possessions.
Professional life:
Ideas for new business ventures and investments will be on your mind. Entering into new agreements can be profitable with known people. People applying for loans can expect it to come through this month. Co-workers at the workplace will be helpful. Many of you are expected to spend some moolah on unfinished tasks.
Personal life:
Personally, addressing deeper emotional issues will be your prime focus. You need to concentrate on creating harmony in your relationships. Take time to know a person before committing to a relationship. Meditation and yogic breathing will help to regain your center and develop your sense of inner peace.
Travel:
A peaceful getaway to the mountains will be rejuvenating. Try Dharamshala, Dehradun, or Sri Lanka.
Sagittarius
This is the time for doing something totally on your own and taking independent decisions.
Card for you: The Empress
What it means:
The card for December 2018 forecast shows a period of material security and stability.
Professional life:
Investment in property or gold will be beneficial. If you are contemplating on buying a car, it's a good month. December is a good time to pursue projects you may have been putting off for some time.
Personal life:
Personally, this is the time for inner healing, as deeply buried wounds from the past can come to the surface. In outer situations and personal relationships, you need to let go and be open to what awaits you. Thereafter, you'll see this time combining a concrete sense of possibility and responsibility for finding the best next step for yourself. So, stop feeling guilty and give more time to the lighter aspects of life.
Travel:
Domestic travel or visit to the hometown is on the cards.
Capricorn
This is a month of relief for Capricorns.
Card for you: Two of Cups
What it means:
The card indicates that you will be open to new ideas.
Professional life:
It will be a good time for a new venture and to procure the support of influential people. Also a good period for financial investment. New business proposals will be in the pipeline. Those who are willing to shift jobs must strike on, as your efforts will pay off. A friend will be helpful in finding a new job. Students, it's time to achieve greater mastery of your talents.
Personal life:
Your love life will also take a turn for the better. If single, you may meet a potential partner and, if married, your bond will become stronger. Differences will be eventually resolved and harmony will prevail again. Children can be a source of happiness. You may have to represent your company or present a seminar outside your city.
Travel:
Chances in Dubai, Singapore, and Mumbai look bright, say December 2018 forecast.
Aquarius
This is a month of optimism for Aquarians.
Card for you: Five of Pentacles
What it means:
The tarot card brings in hope for healthy stability.
Professional life:
If you've been holding yourself back from trying something new, leaving a job that's become too boring or bringing no happiness, then this is the time to analyze and make a decision. Don't hesitate to take a suggestion from a wiser person. Guidance from a guru or a mentor can play a major role at this stage. You'll recognize the need for focusing on what you would like to improve. Sort out your paperwork and get organized.
Personal life:
By mid-month, as per December 2018 forecast, addressing deeper emotional issues will be your prime focus. In close relationships, a trust may be an issue and you may find yourself more confused, defensive and suspicious than ever. Though it's a temporary phase, keep reminding yourself that this too shall pass.
Travel:
Planning a weekend getaway will be relaxing.
Pisces
This month will yield mixed results.
Card for you: Two of Swords
What it means:
The card finds you in a confused state, especially regarding the financial goals. Apprehensions about initiating a change and obliviousness towards a particular situation will make you relatively cautious and nervous.
Professional life:
A nagging trait of a boss or fellow worker can bother you. It is likely to prolong until you take some decisive action. Financially, major expenses are foreseen, especially on your home or vehicle, which may leave you vexed for a few days.
Personal life:
Personally, you will want to move in a certain direction but feel blocked by your own conditioning, traditions, perceptions, etc. It is essential to find a way to release your negative and pent-up energies; sing, dance or take therapy. Singles will yearn for love and romance in a relationship. Couples need to take care of the commitments they make to their mates.
Travel:
Successful short work trip is on the cards, according to December 2018 forecast.
Wishing You A New Year Filled With New Hopes, New Joy & New Beginnings.
Stay Blessed!
To read more such articles on personal growth, inspirations and positivity, subscribe to our digital magazine at subscribe here
Comments