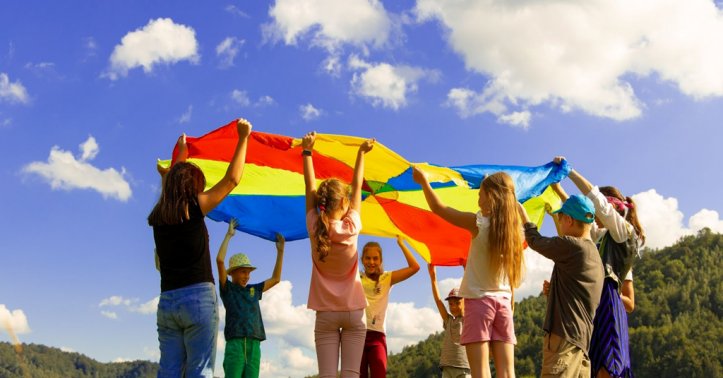 Steps To Ensuring Decent Health For The Future Of Your Children
Introduction
Early investing in the health and education of young children can have long-term advantages, such as lower healthcare costs, greater productivity, and enhanced general well-being.
It is important to prioritize a child's physical, mental, and emotional health through a balanced diet, regular exercise, and constructive social connections.
To provide the finest treatment and assistance, it is important to identify reputable healthcare providers and services and keep communication lines open with them.
In this article, we shall share with you some of the most important steps every parent must take to secure a healthy future for their children:
Steps To Secure Your Child's Health In The Future?
Given below are some of the most important steps that can ensure a better future for your child health-wise:
1. Raise A Fit And Active Child
Setting your children up for success requires maintaining their physical and emotional health.
Enrolling children in organized sports is an excellent method to get them involved in regular activity and help them gain life skills.
In addition to creating a passion for nature and the outdoors, encouraging children to participate in outdoor activities like swimming, bicycling, or hiking also helps them stay physically fit and mentally well.
Rediscovering their fun side and incorporating exercise into regular activities are crucial for encouraging youngsters to be active.
For working parents with little free time, fostering a positive connection with food in their children is crucial.
Fruit bowls, trail mix, and a fridge full of unsweetened dairy and substitutes can help you keep things simple. Help children to understand their own hunger and fullness cues.
2. Secure The Finances For Your Child's Future Health
Health outcomes are better when people have access to health insurance, yet many families struggle because of the high price or lack of eligibility.
Getting health insurance has lifetime advantages, such as improved educational attainment and favorable long-term results, and it prevents disease and provides treatment for it.
Also, it lessens the financial burden of medical bills and frees up parents to concentrate on meeting the needs of their children.
The long-term benefits of providing families with healthcare coverage may be seen on both an individual and communal level.
Since healthy individuals can better offer a secure and caring environment for children, children flourish when their parents and other primary carers have access to health care.
Parents also emphasize their health and serve as role models for their kids in good behavior, helping create a wellness culture.
3. Bank Your Child's Cord Blood During Delivery
Nowadays, approximately 80 illnesses can be treated using cord blood banking, which have been utilized in transplant therapy for more than 30 years. Cord blood is now pumped into patients as part of regenerative medicine to activate the body's natural mending process.
In clinical studies, cord blood and cord tissue stem cells are employed to regenerate or aid repair by enhancing the body's natural healing processes. It is ideal for saving your baby's umbilical cord stem cells during this exciting period for cord blood and cord tissue banking.
There is a common misunderstanding over who may utilize your child's cord blood, but it depends on the illness being treated. Clinical research studies for ailments including Cerebral Palsy, Autism, and neuroblastoma use cord blood. Further study is needed to understand its usefulness and safety properly.
4. Look After The Mental Health Of Your Child
Children having issues at home, at school, or making friends may benefit from early identification and treatment of mental illnesses. To get treatment from a mental health expert, parents, teachers, and other carers should be aware of the warning signs and symptoms of mental problems in children.
Children with mental problems can benefit from early intervention in the long run, and educating young people about mental health can help reduce stigma and encourage them to seek treatment.
Parents, teachers, and other carers must be aware of the warning signs and symptoms of childhood mental illnesses to get the right support.
It's a good idea to get a second opinion if you have doubts about the validity of the information you've been given. To improve outcomes and save lives, it's also critical to make mental health treatments accessible and to raise awareness and understanding of the issue.
5. Ensure Wholesome Nutrition
Young children should be encouraged to adopt good food habits and eating practices, which can help them avoid developing chronic diseases later in life.
Children must receive proper nutrition since it guards against undernourishment, keeps the immune system strong, avoids obesity, and lowers the risk of chronic disease.
A child should be encouraged to listen to their bodies and eat instinctively in a supportive and judgment-free atmosphere surrounding food.
Regular exercise and a healthy diet can improve general health and well-being.
Children who participate in planning and preparing meals are more likely to have a positive relationship with food and make better decisions when they get older.
To read more such articles on personal growth, inspirations and positivity, subscribe to our digital magazine at subscribe here
Comments