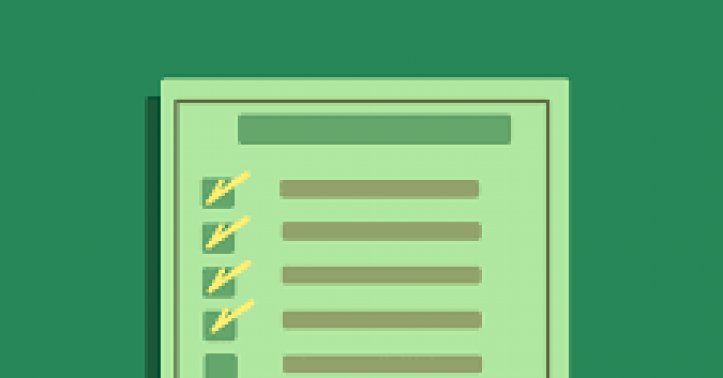 How to Create the Best To-Do List for College?
So, you left high school and ready for your college career to start. Higher education provides every student with an opportunity to grow outside and inside the classroom, while making sure s/he is well-prepared for a future career in the professional area. What are the key elements of a successful academic life? That's right! It's all about good choices and careful planning that will turn into excellent achievements later.
Make sure to pay attention to what your current professors expect from you and search for potential ways to work more, smarter, and harder. Grades are equally important in high school and college; however, you need to find the balance so that you are challenged but not overburden with tasks. Find a trustworthy custom writing service to ask for help when you run into trouble with a complex essay topic, know who your college advisor is, and create an easy-to-comprehend to-do list to help you to become a better learner.
Once you try different kinds of to-do lists, you are going to love them for how effective they are! Here's how you can create a good one:
Step 1. At this stage, you have to separate your to-do list into several categories. It's up to you to decide what categories you're going to use. The standards ones are:
Today

This week

Potential
Step 2. Choose some action words at the beginning of every item in order to know what action you are required to take in this or that case. For instance:
WRITE a book review on "The Great Gatsby"

EMAIL Daniel, Mark, and Mr. Johansson (the Literature professor)

CALL Ms. Ferguson to request the list of requirements for the research paper (History of Arts)
Step 3. Consider using the so-called prioritized to-do list. This is just the other variation of the standard to-do list. The prioritized list doesn't require you to list every single task that you have to cope with. Instead, it gives you an opportunity to arrange your exams/assignments/papers/tasks by priority (the level of importance of every point) and due date.
Take a look at the example of what a prioritized to-do list looks like:
Due date: 04/07
Specific description: write an essay introduction and start the body paragraphs (English Literature)
Due date: 04/09
Specific description: read the articles for Biology research (p.230 – 280)
Due date: 04/08
Specific description: do laundry
That's it. Sound pretty simple, don't you think?
Now that you are done with the to-do list creation stage, make sure put it somewhere you will see it every single day more than twice. It's pointless to make a college to-do list and hide it somewhere in your closet for good. Ensure to have it in front of your eyes all the time! Do you believe you are going to keep in mind every detail from the list? Don't. No matter how strong your belief in your own memory and productivity is, see the list of your tasks physically will 100% boost your motivation level!
Always carry your to-do list with you. Post it on your wardrobe mirror or, as an alternative, do the same in a bathroom. Make sure to have a copy in your backpack or purse, in your draw or a car. No matter where you go during the day, it is important to have the list with you.
Here are some additional recommendations on how to deal with your everyday to-do lists:
Provide the to-do list for today only and clear it every day. Your task is to keep your to-do list simple. Thus, you will be able to arrange all of your tasks in order of priority, and what is more important, you are not going to feel overwhelmed checking the tasks for the other day, next week, etc. What is comes down to is that you have to remain realistic about what you can physically cope with within twenty-four hours. Time management experts recommend putting not more than ten things on your everyday to-do list to avoid stressful situations. There is nothing worse than getting many things done in a day and still being overburden with fifteen things on the list. If you feel that you won't be able to get work done in a day, do not hesitate to move some extra points to the "This Week" section.

If you don't like the idea that you may spend too much time on this or that task, ensure to set a time goal. For instance: WRITE a plan for a Sociology essay (1.5 hr.) The chances are you might give yourself a little less time than you think the paper will actually take you, and as a result, you will work faster. Works as a game.
It's good to have someone take a look at your to-do list. It can be your dorm roommate, your best friend, your tutor, a significant other, or someone from your part-time job. All you need to do is to ensure the chosen person will check up on your to-do list and regularly inquire about your current progress. The point here is that you will most likely feel ashamed if you tell someone you did not check some points on your to-do list for the whole day or two. Without a doubt, no one is ready to be like a babysitter for you. Nonetheless, it is highly advantageous to have a reliable person to hold you responsible.
To read more such articles on personal growth, inspirations and positivity, subscribe to our digital magazine at subscribe here
Comments