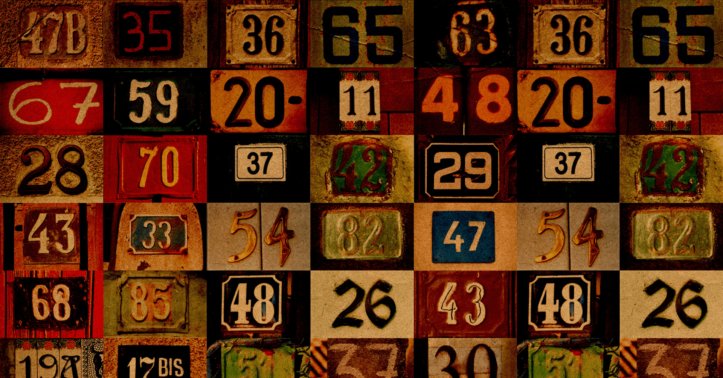 How to Become Rich in 2018 - From the Best Numerology Expert
Do you want to make lots of money this year? Then learn how to use numbers through the best numerology expert. Numerology is a powerful science. Astrologers and numerologists vie by them. Numbers are fascinating to use...and create a powerful impact when you use them correctly.
The moment you are born specific numbers begins to influence your life. You may or may not believe in numerology, but you cannot escape it. The effect of numbers does not depend on your belief. It exists.
Years have specific numbers too. They influence events taking place in our lives and around.
The exciting 2018!
According to numerology, the year 2018 is the number '2' year. It is also number '11' year. For those wondering how the numbers are allocated to years, it is simple. Just add up the digits of the year until you get a single digit.
So, for 2018, do this: 2 + 0 + 1 + 8 = 11 and 1+1 = 2.
However, an exception exists here, says the best numerology expert. Numbers 11, 22, and 33 are called "master numbers." In case of 2018, the sum of digits ends up in 11. According to numerologists, you can use 2018 as number 2 year or number 11 years. Both numbers can help you harness the power of the year to attract wealth.
You can use both numbers too and double the attraction!
How to use 2018 year to attract money abundantly
Before that, know what number 2 and number 11 means in terms of numerology.
Number 2 symbolizes money. You may have heard or read astrologers talking about the Moon being in the Second House of money and so on. The Second House is the money house. An active money house gives you a chance to use your talents and abilities to make more money.
Number 11 symbolizes karma, leadership, innovation, and intuition. It is a potent number and represents twin flames. The number is all about power, so adds an element of thrill to the year. It represents the merging forces to create a loop that creates wealth and power in abundance. Example of how number 11 works: ex-President of the United States of America Barrack Obama.
Wouldn't it be great to use both '2' and '11' to make your year abundant in wealth and power? The power of 2 comes in pairs, while the power of 11 comes in karma and intuition, plus taking the lead.
Do these things to make big money in 2018
Using '2':
First, know what the number '2' can do for you. According to the best numerology expert, this number is about utilizing your talents and gifts from the Divine. Experts often say that we must do what we love to do to achieve success. In other words, we must follow our passions. And it works.
The Divine has blessed each one of us with a unique talent. This is our true calling.
One of the biggest mistakes people make is considering their talents and passions as mere hobbies. They pursue them as 'pass time activity' when, in reality, they harbor life-changing potential. What a paradox! The Divine has given us these talents to make use of to attain success, fame, wealth, and whatever we want.
You can capitalize on these "hobbies." First, discover your true calling. The thing that you love to do and can do it till you get exhausted...that makes you jump out of bed every morning to do it is your true calling. It can bring you ultimate happiness...and money!
TIP: Start doing things that excite you this year. Market your talents. You can partner up with a likeminded person. The number 2 is about partnerships. So, the year 2018 is conducive for partnership and pursuing your passions.
Once you learn to use your Divine gifts, the use of number 11 comes to play.
Using '11':
The number '11' is about using your intuition and leadership skills. The law of Karma says: whatever goes around will come around. The number '11' is about karma, action, the law of attraction, and so on.
The best way to use this number is to use it in combination with the number '2.'
TIP: Combine whatever you do in a manner that it spins money. Create partnerships, listen to your intuition, and take the lead.
2018 is not for the hot-tempered, says the best numerology expert
If you are an aggressive person, you need to be careful in 2018. This is the year of peace. So, refrain from blowing your lid often. It is time to stay calm and composed and in a positive frame of mind to succeed this year. The trick is to maintain peace in all aspects of your life - relationships, work, friends, on the road, and others. It seems tough, right? But if you pull yourself through this, you will be amazed to see how positive your life becomes!
The year promises the biggest success to people who are consistent in their efforts and pay attention to details.
The year 2018 will favor people with principles, sincerity, integrity, and flexibility. Find yourselves in the right place this year. Once you have found one, use this place for building your career and relationships.
Determine your Personal Year (PY) number for 2018
The PY number will help you use this year in the best manner possible. Once you know what to do and what not to do, you can use the powers of 2018.
Add your birth date + your birth month + the current year.
For example, if your birthday is July 3, then add 3+7 to 2018, which means 3+7+2+0+1+8 = 21. Add up the digits to come to a single digit. 2+1=3. So, your PY number is 3.
Now that you know your PY number, the best numerology expert tells you how to harness your energy this year for success, happiness, and wealth.
Money is energy too. You need to attract this energy towards you. In the Hindu scriptures, money is associated with Goddess Laxmi, who is a divine force. Based on your PY number, you must do or not do certain things to attract this divine energy and use it in the optimal manner possible.
PY number predictions for 2018
PY number 1: Year of new beginnings
Anything you begin this year is likely to impact you for nine years from now. The year brings new beginnings for you. You will bask in newfound confidence, determination, and vision to accomplish your goals. You have the power to lead this year. New job or business opportunities may pass your way. Grab them. Long-term investments are likely to be more lucrative.
Don't -
Indulge in impulsive expenses, vanity, procrastination, and egoism.
PY number 2: Year of collaboration
You must show cooperation this year. Slow down. Harmonize your interactions and partnerships. Stabilize any rocky relationship. This is the year of planning for you. It is likely that some people or situations at the workplace may stress you. Be patient. Persevere.
Don't -
Take emotional decisions, play the victim, or hold on to the past.
PY number 3: Year of creative expression
The year brings a pot-load of opportunities and fun for you. Lots of parties, reunions, and other social get-togethers may come your way. The year is good for making money. According to the best numerology expert, the year brings you into the limelight for the right reasons.
Don't -
"Bite off more than you can chew," borrow an exorbitant amount of money, fall in the trap of mood swings, impulses, suppressed emotions, and superficial friendships.
PY number 4: Year of a practical approach
Guys, time to get real this year. The year may throw some challenges to you. If you win them, this could be a bright year with regard to health and wealth. Focus, hard work and discipline are required in 2018. You may encounter obstacles. Investing in long-term projects and property would be fruitful. Prefer security to quick returns. You may encounter legal complexities this year. With patience and adjustments, you can zoom off the year with success and pride.
Don't -
Be rigid, frustrated, stubborn, and fall into get-rich-quick offers, leave family issues unresolved and keep your feelings inside you.
PY number 5: Year of change
The year is bustling with activities for you, says the best numerology expert. The year brings surprising opportunities, adventures, romance, and parties. You might experience ups and downs and find yourself in a whirlwind. Grab opportunities that come your way. Avoid long-term projects. The year may bring some small, yet important changes in your life. These could be in the personal or professional front. Please focus on saving before you spend.
Don't -
Fall for arguments, scattered energy, extravaganza, and lack of focus.
PY number 6: Year of responsibilities
You will find new opportunities for partnerships, investments, gifts, and inheritance. This year will bring you returns for the last five years. You will find yourselves amidst obligations and responsibilities. Be resilient in relationships. You will make money easily this year if you harness properly the opportunities that come your way. Pay attention to health.
Don't -
Resent responsibilities, strive for perfection in everything, and interfere in other's affairs.
PY number 7: Year of introspection
The year tells you to introspect - take a hard look at your life. Unexpected events may surprise you and force you to discover your true purpose. The year can make you a catalyst for change. Rein your mind. Success and fame will come to you. It will be good to specialize in a specific area to grab success. The year may bring some significant developments that may create big impacts.
Don't -
Yearn for instant gratification, be obsessed with money, and be egoistic.
PY number 8: Year of invoking the inner powers
According to the best numerology expert, this is a karmic year for you. Whatever you had sown last year, you will reap this year. Harness your full potential in 2018. This year, multiple activities will demand your attention. This year, take no risks. This is like a see-saw year for you in terms of money. So, invest and spend wisely. You may need to come out of the comfort zone with regard to personal life and professional life. Listen to your intuition. You may encounter legal hurdles, but will be able to overcome them. Keep up your spirit.
Don't -
Be bossy, egoistic, play the victim, and neglect your near and dear ones.
PY number 9: Year of closures
This is the year to complete incomplete tasks. This is the year to close all past chapters and start new ones. Let go of grudges. Forgive. The money will come to you in mysterious ways. Expect some gift or inheritance. You may bask in fame this year. You may find new ways to earn more money, provided you keep your eyes open for opportunities. The year 2018 brings to your money, relationships, and success.
Don't -
Do arguments, be over-indulgent, money obsessive, proud, and over-demanding.
Lucky and unlucky numbers for money
To your surprise, numerology can fix many things in your life that seem to have no reason for their existence. Once you are aware of what exactly is hindering you in achieving success, especially in money matters, you can focus on working on them.
Certain numbers have a natural affinity towards money, while others may not. Some attract an abundance of wealth but are not able to retain it. For example, number 2 is an unfortunate number when it comes to amassing wealth. Delay in money is one of the traits of this number. Number 9 is a lucky number for money. It attracts money effortlessly.
Do you know if your number is 6 you need not worry about money? Your past life blessings help you enjoy abundant wealth in the present life. Number 8 has great potential for making money, but the glitch is that you need to work for it. In other words, it is hard-earned money for you.
''Matchmaking'' can help you determine the role of numbers in your life. He or she can help you know your lucky and unlucky numbers, which are different for different people. Some people think this to be superstition. This is not so. Numerology is based on science and mathematics. Why not try it yourself and see how numbers change your life?
Author's Bio:
Shipra Singh is a senior content writer at lifepositive.com. She is a kidney donor and has experienced life's many colors, including grey shades, that have helped her discover her spiritual side. The writer believes her life is a novel and she makes sure to turn one page at a time to understand the Divine Plan better. A God-loving person, Shipra has healed herself of life's injuries through cooking and dance therapy.
To read more such articles on personal growth, inspirations and positivity, subscribe to our digital magazine at subscribe here
Comments