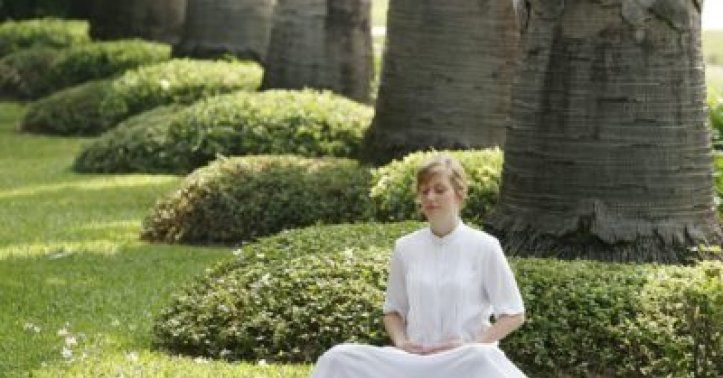 14 Best Meditation Techniques and Tips for Beginners
There is no doubt that people are extremely stressed in the modern world. The demanding nature of the 21st century has taken a toll on everyone and there is a stark rise in people suffering from physical and psychological issues. The need to upgrade their lifestyles has pushed people to the extreme. This is where the best meditation techniques come to the rescue.
Why Do You Need The Best Meditation Techniques?
People have reported immense dissatisfaction with their lives. This is despite pushing themselves beyond limits to get a desirable life. So, what is the solution? Why are we not giving our bodies the fair treatment?
If we study the current trends, people are beginning to adopt the best meditation techniques because of their effective healing. Daily meditation works wonders for stress-reduction. Many specialists prescribe it to help mitigate uneasiness, wretchedness, dietary problems and even addictions. While this is all exceptionally positive, it is just the start.
If you wish to pursue meditation to deal with your problems, all you need is a few best meditation techniques. The following points will mention how newcomers should practice meditation.
14 Best Meditation Techniques & Tips
Pick a favorable domain. Locate a decent, calm place where you won't be disturbed by anyone for 15 minutes or more. Meditation requires a stable mind, which can only be achieved when you are in a quiet place.
Take a seat, unwind, and lay your hands on your lap. Doing this will loosen and relax your body. Ease the tension in your muscles for better meditation.
You can sit on the floor/meditation mat with one leg over the other, or on any seat with your feet on the ground. It is not important to force yourself into a lotus position if you are not accustomed to it.
Despite how you sit, it is imperative to keep your spine in a straight position. One should not slump while sitting for meditation. This is one of the best meditation techniques. In addition, individuals with back issues who can't sit for long with an erect spine can take the support of a backrest.
Inhale gradually and deeply. The more oxygen you take, the more you focus on concentration. Air is the essence of life.
Close your eyes delicately. You need to block external stimuli so that you can focus on yourself.
Coordinate your gaze before looking downwards. Focus on a particular spot and close your eyes gradually.
Start by taking a couple of moderate and full breaths — breathing in with your nose and breathing out from your mouth.
Try not to force your breathing; rather, let it work out easily. Remember, just be.
An initial couple of admissions of air are probably going to be shallow. As you enable more air to fill your lungs each time, your breathing will become noticeably more profound and fuller.
Take as long as you have to inhale gradually and profoundly.
When you are breathing slowly and deeply you will start to feel quieter and more casual. Consider it as a good sign. Presently, concentrate your thoughts on relaxing your body. Be aware of every breath that you take in through your nose. Be aware of every breath that you breathe out with your mouth. Keep concentrating on your breath for whatever length of time that you like.
If you start gasping for breath, just tenderly bring it back. While trying to meditate, you may start to get distracted, which is absolutely fine. What is more important is that you have brought your concentration back to where it ought to be. As you create more noteworthy concentration control, you will think that it is less demanding to focus.
When you are prepared to end the session, open your eyes and stand up gradually. Extend yourself and stretch out your attention to your next exercises.
A Note to the Reader
It is important to understand that mediation will not always have an immediate outcome. As a result, do not expect miracles or complete transformations within even a week of regular meditation. You have accumulated "energetic" dirt over many years, and it will take some time to "sweep" this.
Ideally, it is good to find a guide to teach you how to properly meditate. If you have started to wonder, "Is there a good meditation coach near me?" you are already on the track of meditation.
Author Bio:-
Vatsla Singh is a content curator and writer. Most of all, she is keenly interested in the psychology of the human mind. Thus, writing about spirituality and personal growth comes to her easily. She also tussled with borderline bi-polar disorder and, consequently, adopted the best meditation techniques for better well-being. Aside, you can catch her with her cats whilst she isn't typing away on her laptop.
To read more such articles on personal growth, inspirations and positivity, subscribe to our digital magazine at subscribe here
Comments