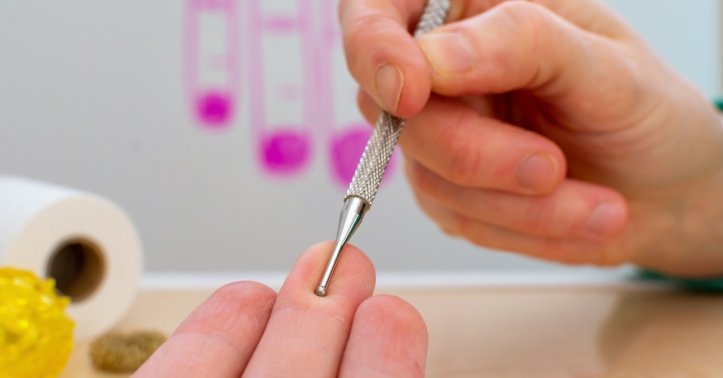 Explore the Benefits of Sujok Therapy
Sujok is the contemporary form of an ancient of form healing that employs various techniques which cure illnesses and yield good health. Developed by a South Korean scientist Park Jae Woo, Sujok is a traditional, drugless form of healing modality that helps the body heal itself. When carried out by a clinically experienced practitioner, the benefits of Sujok therapy are innumerable. Sujok therapy works on the principles of body correspondence. 'Su' means hand and 'Jok' means foot in Korean. In ancient science, it is a widely held view that all organs in the body find an equivalent representation on different points of hands and feet. Stimulation of each of these points results in a positive influence on any organ, or problem in the body. Parallels are drawn between the structure and nature of different parts of the body, and the hands and feet which makes it easier to understand the integrated mechanism of this healing system. Being a wide spectrum of a range of treatments, Sujok includes acupressure, seed therapy, acupuncture, color therapy, twist therapy, direction therapy, smile meditation, and many other modalities of treatments. The use of any medicines is absent in all of them.
There are a plethora of benefits of Sujok therapy:
Healing different kinds of mental disorders like phobia, depression, anxiety, addiction, etc
Treating insomnia and other sleep-related problems.
Sujok spine healing therapy
Treating emotional problems like anger, fear, and worries.
Healing injuries.
Curing diabetes and kidney stones.
Controlling obesity and managing bodyweight easily.
Treating inflammation and other problems like arthritic pain, and gout.
Curing skin and reproductive problems.
Relieving certain physical problems such as BP, headache, bronchitis, asthma, gastric acidity, ulcer, constipation, migraine, vertigo, irritable bowel syndrome, and complications due to chemotherapy, menopause, excessive bleeding, and many more.
Sujok is a type of therapy that is wholesome and natural. It makes the lives of patients hassle-free by minimizing their dependency on pills and simultaneously protecting them against many harmful side effects that come along with taking pills. This therapy also introduces one to a more conscious way of living, for example, in Sujok, the practice of smile meditation aims at striking a balance between the body, mind, and soul, raising one's consciousness and making one vibrate at a higher frequency. It is also believed to improve one's health and quality of life by wiping out the stings and pains of any past bad experiences replacing it with bliss and pleasure. What makes Sujok therapy even more intriguing is that it is a form of Eastern medicine and healing which is more holistic than Western medicine as it addresses the root cause of the problem, eliminating and treating it at the core.
Hence, to conclude, Sujok therapy is the new age solution to all kinds of ailments that people go through in their everyday life. It is that alternate healing method that is simple, easy, and produces effective results. It is safe to say that all the benefits of Sujok therapy combined with its 100 percent organic, zero-side effects and self-healing nature, make it extremely trustworthy and special among the other present chemical-based options.
To read more such articles on personal growth, inspirations and positivity, subscribe to our digital magazine at subscribe here
Comments