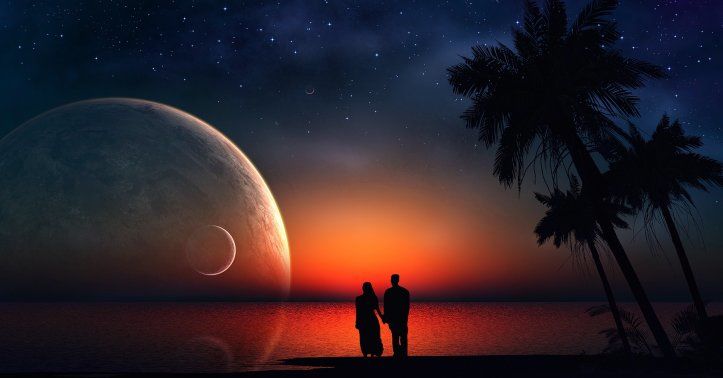 How Face Reader Expert Can Help you Attract your Soul Mate
A face can say a story. you must only know how you read it. Once you learn, you will be surprised by the stories that tumble out. No doubt, face reading is a fascinating and interesting science and technique. A face reader expert helps you know what a face is saying.
Face reading not only gives you insights into your own nature, but also that of people around you. Learning the art and science of this alternate healing therapy can help you in various ways. It can help you in improving your relationships with others – both personal and professional.
This is because facial features can reveal a lot about a person's nature and personality type. Understanding and being aware of a person's nature can help you improve your relations with him or her. A face reader can even help you in understanding the characteristics and personality traits of your potential partner.
Face reading – a mirror to the soul
One's face is believed to be a mirror to one's soul. Reading a face is a fantastic way to gain insights into one's nature, strengths, weaknesses, and overall personality. The reading can be helpful in almost every aspect of life. Your face is a physical as well as an emotional map of what and who you are. You can gain deep insights into yourself with the help of reading. However, one of the best ways face reading is beneficial is that it can help you in finding love and your soul mate.
How face reader expert can help you find your soul mate
Face reading does a lot more than allowing you to know about the real nature of a person. It opens up your heart energy as well. You are then able to comprehend compassionately about the person whose face you are reading. This, in itself, is the first step in being able to identify your soul mate. As such, here face reading goes beyond simply analyzing facial features to a deeper understanding of a person in your heart, mind, and soul. It allows you to understand the other person deeply and completely and do away with preconceived notions about them.
Face reading and relationships
Understanding yourself and your partner's personality traits is the first step towards building a meaningful and successful relationship. Face reading is increasingly being utilized to identify whether a couple is compatible or not. A face reader can help in identifying various challenges that might come up in a relationship.
Examples: People with the lower outer corner of the eye than the inner corner are considered to be critical. This can be quite challenging for a relationship as constant criticism can be harmful to the couple.
People with close-set eyes are believed to over-react to events and situations. People with wide-set eyes, on the other hand, are believed to be more laid back. Though differences in personality traits can lead to better compatibility, sometimes too many and too wide differences in personalities can be challenging for a relationship. Face reading, therefore, can give you an idea of what to expect in your partner and relationship.
If you are already in a relationship, learning to identify each other's personality traits with the help of face reading can help you understand the behavior patterns and tendencies of your partner. This can further help you to work out your issues and problems, especially because you understand the reasons for these behavior patterns. This helps in strengthening your relationship.
Face match / Face mate
The latest offshoot of face reading is face matching. This is based on the premise that facial similarities are good for a relationship and lookalikes are more compatible. This theory believes that people with similar facial features simply have better potential to become a great match and soul mates. You must, however, note that there are many other factors that play a role in finding your partner and soul mate and in making a relationship successful.
Become a face reader expert
Several face reading courses and classes are available today. These courses help you in learning the art and science of face reading. Various face reader expert professionals offer various seminars and workshops on this art. They help you understand the nuances of various facial features and expressions and what they reveal and say about a person.
So, if you are looking for your perfect partner and soul mate, you might want to give face reading a shot. The more you know about your partner, the better are the chances of making the relationship work. Become an expert yourself or reach out o a face reader expert to be able to find your soul mate. The way to your soul mate is through his or her face as well as through yours! With face reading, you will be amazed at what all is there in a face!
Author Bio:
Shilpi Goel is a content curator, writer, and an avid reader. She is a Reiki master healer and an aspiring life coach. Having experienced tremendous personal and professional growth Shilpi feels passionate about sharing her learning with others. Being a firm believer in the fact that we all have the power to shape our destiny and life, Shilpi seeks to share her insights on spirituality, personal growth, holistic well-being, and life in general!
To read more such articles on personal growth, inspirations and positivity, subscribe to our digital magazine at subscribe here
Comments