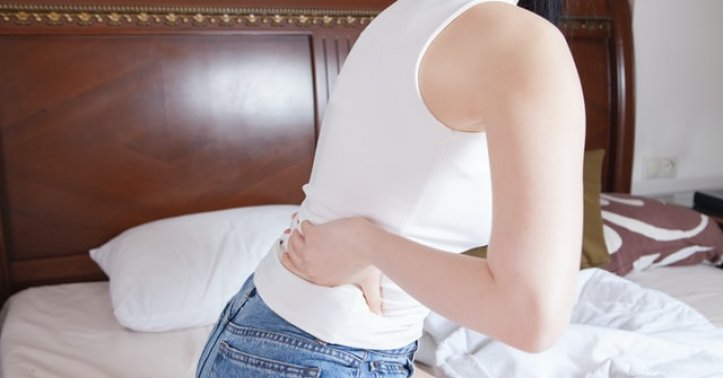 Massage, Yoga, Workouts, and 4 Other Ways to Deal with Back Pain
Back pain is an unpleasant yet inevitable thing that happens to everyone at some point in their lives. Whether you are pregnant, do sports, or simply experience all the peculiarities of older age, back pain can come unexpectedly and ruin your day. Fortunately, you don't have to bear it.
There are various tips for managing and preventing back pain: stretching, maintaining good posture, taking medications, trying massage, and many more. In this article, you will find the seven best ways to deal with this nasty problem and boost the way you feel. Read on.
Ice and Heat Therapy
Ice and heat therapy is a common technique for both preventing and treating back pain. Applying ice to the affected area is useful when you have just experienced an injury or feel the pain in the early stages, while heat is great for chronic pain or muscle stiffness.
Use a heating pad when experiencing chronic back pain or sore muscle, as it will loosen up your muscles and relieve tension in the back. A hot shower can also do the trick, but only if you have just done some light exercise or sports.
If you have injured your back, apply an ice pack to the area to reduce inflammation and prevent further damage. The cold will numb the area and decrease the sensitivity of the nerve endings so that you don't overuse the injured muscles. Make sure not to neglect to see a doctor for a physical examination if you experience too much discomfort.
Avoid Sitting for Too Long
Sitting for long periods of time is bad for your health in many ways, including causing back pain. If you work at a desk all day, make sure to take regular breaks - every 30 minutes or so - and walk around, stretch, and use your muscles to avoid muscle stiffness and pain.
Similarly, if you spend most of your day sitting, avoid driving and use public transport as often as possible. This way, you will minimize unnecessary strain on your body and lower your risk of developing back pain. You should also provide your spine with proper support during working hours, so you may consider acquiring the best cushion for coccyx pain or a lower back support pillow for your working chair.
Try Yoga To Build Core Strength
Yoga is a great exercise that helps prevent back pain from developing in the first place as well as relieves symptoms of existing conditions or other musculoskeletal disorders. Yoga focuses on strengthening your core muscles, improving your posture, increasing flexibility, and reducing muscle tension.
Many yoga practices focus on various body parts such as legs, arms, shoulders, back, hips, and even different energy centers (chakras). For example, restorative yoga is great for those with low back pain, while Vinyasa yoga helps strengthen the entire body and build core strength.
Stretch Regularly for Maintaining a Healthy Back
Stretching is an essential component of a healthy lifestyle and crucial for people who suffer from back pain. Regular stretching will strengthen your back muscles and improve your posture, ultimately contributing to preventing future injuries and lowering your risk of developing back pain.
If you don't have time to go to a gym or do yoga, simply focus on daily tasks involving your back. For example, avoid long periods of sitting in one position, practice good posture, and walk whenever possible instead of riding a car or using public transport.
Try Massage To Help Relieve Painful Symptoms
Massage can be an effective way to relieve muscle tension caused by back pain or other medical conditions. By applying pressure to different areas of your body, massage can help reduce pain, increase blood circulation, and relax tense muscles.
There are many different types of massages. For example, Swedish massage focuses on relaxation, while deep tissue massage focuses on releasing tension from tight muscles and connective tissues. Many spa facilities offer different types of massages to suit your particular needs. Make sure to ask for a professional massage therapist who will provide you with a customized treatment plan.
Workout To Deal With Back Pain
Working out is a great way to burn off excess stress and tension, release endorphins, and give you an overall feeling of well-being. Exercising can also prove beneficial when dealing with back pain because it strengthens the core muscles and builds overall strength in the body, helping prevent future injuries.
When choosing a workout routine for back pain, try low-impact activities that strengthen your core muscles and improve your posture without putting too much strain on your back muscles (such as swimming or cycling). You can also choose high-intensity workouts, such as running or weight lifting if you are used to it - the stronger the muscles in your torso are, the less likely they are to get injured in the future.
Sleep Well
Getting a good night's sleep is crucial for maintaining overall health because it provides your body with ample time to rest and recover from daily wear and tear. However, sleeping on the wrong side can cause pain in your spine, so make sure to choose the proper sleeping position for optimal results. For example, if you sleep on your side with pillows between your knees and chest, this will keep your spine correctly aligned while keeping your hips slightly open.
Conclusion
When it comes to maintaining your back healthy and preventing back pain from occurring, it is better to incorporate several tips at once. First of all, you should ensure that you spend both your working and sleeping hours in the most ergonomic position possible. It will allow you not only to avoid back pain but will also positively affect your posture.
Then, it would be beneficial to stick to at least one of the mentioned physical activities - yoga, stretching, workouts, or massages - regularly. It will allow you to strengthen your core muscles, relieve painful symptoms, and prevent future injuries.
To read more such articles on personal growth, inspirations and positivity, subscribe to our digital magazine at subscribe here
Comments