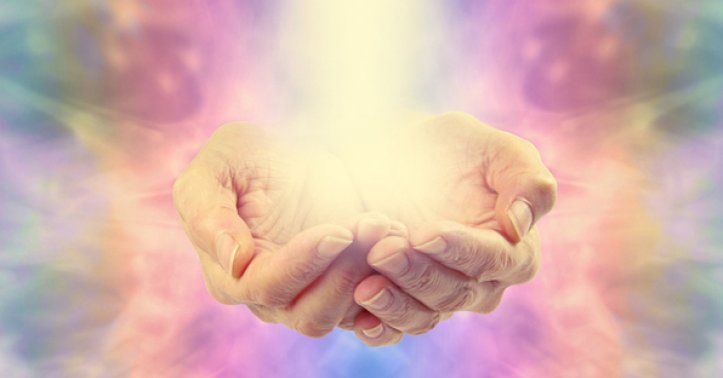 How to Learn Reiki in Exceptionally Quick and Easy Way
Simply put, Reiki means 'energy'. This energy is all around us and is the essence of being. It is everywhere and in everything, Reiki is life force energy, divine energy, universal energy or by whatever name you may call the fundamental and critical source of vitality of all beings. No wonder the modern generation wants to know how to learn Reiki.
"Reiki" is a Japanese term given to the universal life force energy. It is the very life force that keeps us alive. It is what is known as "Prana" in the Hindu system and as "Chi" in the Chinese system.
How to learn Reiki Healing
Experts believe that it is possible to channelize and direct the omnipresent energy. One can change it from negative to positive. This forms the basis of the Reiki Healing system. Further, the ability to channelize this life force energy lies in all living beings, as the source of Reiki energy lies everywhere.
How to learn Reiki? Reiki healing can be done in two ways. One is hands-on healing or touches healing. The other is distance healing. An attuned Reiki master is able to channelize this energy to heal the self as well as others. A Reiki Master is also able to train others on how to learn Reiki in an easy manner.
Anyone can learn Reiki and practice its healing techniques for their betterment as well as of others. Reiki is a highly effective way of healing not only the mind and the body, but also life happenings and events, and the past and the future. It helps draw in the reserves of energy available all around us, to bring into motion the self-repairing and the self-healing process of our body, mind, and soul.
Why you should learn Reiki
Needless to say, the Reiki healing system of alternative healing therapy, has immense benefits on our physical, emotional, and spiritual state. Reiki helps heal and treat various ailments and diseases. It also prevents them from occurring in the physical body by preventing them to occur in our energy body (aura). Reiki is a natural and highly effective way of healing, which can further be enhanced by learning to properly channelize the energy. By learning Reiki healing, you can not only heal yourself but also others and bring joy and peace to the world.
How to learn Reiki
Various Reiki courses are conducted everywhere across the world. You can find Reiki centers and experts who provide Reiki Healing sessions. They help you know how to learn Reiki and practice it. These centers and courses offer a wide range of Reiki healing services and various degrees and levels of Reiki courses. These courses provide all the training and education required to practice Reiki effectively on the self as well as on others. They also introduce you to the original principles of Reiki. A Reiki session is highly rejuvenating, healing, and transformative.
There are no special credentials required to learn Reiki. The beauty of the Reiki discipline is that it is a universal concept. People of all ages and types can learn and practice it.
How to learn Reiki in a few hours or days
It is possible to learn Reiki depending upon the nature and the schedule of the Reiki training course. Different courses offer Reiki training differently. Some courses and workshops cover two Reiki degree courses (Reiki level 1 and Reiki level 2 degrees) in one day itself. On the other hand, some courses devote one day each to these two-degree courses. You can undergo Reiki training in a group or an individual. Contrary to common opinion, no knowledge of healthcare, energy body, or other spiritual aspect is required for Reiki learning and training. However, a little knowledge of all these aspects can be helpful in the process.
Though there are various online courses available for Reiki today, to become a Reiki channel or healer, you do need to be attuned or initiated by a Reiki master healer. Hence, online resources can only provide knowledge about Reiki. You become a Reiki healer only when it is done practically. Therefore, the best way on how to learn Reiki is by finding a certified Reiki master near you.
How to learn Reiki through masters
Various trained and certified Reiki masters today provide initiating and training of this wonderful alternative healing therapy. The usage of the term 'Reiki Master,' however, does not guarantee that the person would be certified in Reiki. It is, therefore, advisable to do a little background check on the trainer or the Reiki master. Any credible Reiki master would not have any issues with such an inquiry into their background.
Reiki training Degrees
There are three training practices in the course of how to learn Reiki. In other words, Reiki training is broken down into three parts or levels. Each level helps build on the other. Level 1 is also known as the basic level. Level 2 builds on from this basic level. The master level or Level 3 is the next step after Level 2, followed by the grandmaster level. Usually, most people undertake only the first two levels of Reiki, while very often others go ahead with the master level too. Some also prefer to undertake the grandmaster level to be able to further initiate and train people into Reiki.
It is important to note that irrespective of the level of Reiki training undertaken, daily and regular hands-on self-healing Reiki practice always remains the basis and foundation of any Reiki level of practice.
1. Reiki level 1
It usually takes 8-12 hours for a comprehensive and good Reiki level 1 training. Reiki's first level training begins with understanding the history and origin of Reiki. It also includes an introduction to the universal and divine life force energy. It then goes on to explaining and practicing Reiki self-healing as being the core of Reiki practice. Reiki first degree training is an experiential class wherein students learn hands placements for healing. Apart from knowing how to learn Reiki, they discuss the basics of Reiki symbols too.
2. Reiki level 2
Reiki level 2 training has distant healing as its core. Students learn to establish a mental connection with the universal life force with the help of Reiki symbols. They learn to use symbols to enhance the effect of hands-on Reiki healing.
3. Reiki level 3 (Master level)
Reiki master level or level 3 training introduces the master symbol and other powerful symbols to students. Only Reiki Masters can train and teach how to learn Reiki to others. Reiki master level is usually done as an apprenticeship with a Reiki master. However, certain programs offer the apprenticeship opportunity only at the grandmaster level.
A certificate is usually awarded on the completion of each Reiki level. It is absolutely a matter of one's choice of how many levels one wants to do and complete.
Reiki Self-Healing
Reiki or universal life force and divine energy is not only a popular and well-known alternative healing therapy. It is also a sacred path and spiritual discipline. Reiki helps you embark on a spiritual journey by helping you being in harmony between yourself or your consciousness and the universe or the higher consciousness.
To become a Reiki master, practice self-healing
To undertake Reiki practice as a spiritual discipline and not just as any other alternative healing therapy, practicing self-healing is important. In fact, even to be able to practice Reiki on others, one needs to do Reiki healing on the self for a good period of time. Reiki self-healing, no doubt, forms the foundation of Reiki.
The basics of Reiki, in each Reiki course and workshop, are taught by doing self-healing. Once you accomplish how to learn Reiki, you need to apply it to you. Learning Reiki without doing self-healing is impossible. However, what really matters is whether this self-healing is continued once the Reiki learning course is over. Daily self-Reiki healing is crucial for the first 21 days of the attunement/initiation. However, you must continue to do self-healing almost always.
Make it a way of life
You must integrate Reiki into your life rather than just take it as a class and workshop. You can even create a reiki box. Self-healing in Reiki allows us to do just that.
Reiki is much more than simply being able to practice Reiki on others or to heal others. You don't just enroll for a Reiki class to know how to learn Reiki. You must be ready to enhance your life. It is a system and more importantly a way of living and of being. It, thus, becomes important to first establish yourself in self-healing to be able to make it a way of living as well as to bring it completely in your being.
This is where Reiki self-healing meditations become important.
Self-healing empowers you and helps you unlock the full power of Reiki.
It helps transform yourself and your life.
Reiki Self Healing further helps you channelize the energy to heal others effectively and efficiently.
The initial steps in Reiki practice focus on self-healing. All Reiki practitioners are trained and advised to first practice Reiki on themselves in the form of self-healing. Reiki self-healing further forms the basis of the entire practice of Reiki healing therapy.
Practice and practice!
How to learn Reiki in the best manner? Just like in any other discipline, an indispensable component in the process of learning Reiki and then being able to practice it effectively is practice, practice, and more practice!
The more you practice in the form of regular self-healing, meditation exercises, and regular aura cleanings, the easier it becomes for you to be able to channelize the Reiki energy. With regular and consistent practice, Reiki shall become a part of you like breathing itself. You would then not even need to invoke Reiki consciously, as you would be doing it even unconsciously all the time! Consistency and regularity in Reiki practice shall help you tune in to this universal power seamlessly without any effort at all.
You achieve proficiency in Reiki only by regular and constant practice and not just by taking the next level class or workshop.
Heal yourself in 15 minutes!
A complete Reiki self-healing session does not take more than 15-30 minutes. Reiki healing on the self is simple and helps in balancing and activating your chakras and healing capacities. So, if you are learning or are keen on learning Reiki, doing Reiki healing on the self is advisable and almost mandatory.
So join a Reiki course or class today. Connect with some of the best places to learn Reiki in India. Whether your aim is to embark on a spiritual journey or simply benefit from the various health advantages of Reiki, it is time to ask, "Can I learn Reiki near me?" Transform your life.
Author Bio:
Shilpi Goel is a content curator, writer, and an avid reader. She is a Reiki master healer and an aspiring life coach. Having experienced tremendous personal and professional growth Shilpi feels passionate about sharing her learning with others. Being a firm believer in the fact that we all have the power to shape our destiny and life, Shilpi seeks to share her insights on spirituality, personal growth, holistic well-being, and life in general!
To read more such articles on personal growth, inspirations and positivity, subscribe to our digital magazine at subscribe here
Comments