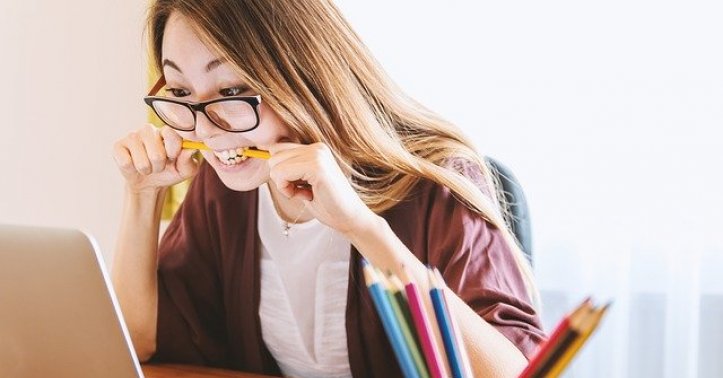 Keeping Yourself Healthy and Safe at Work
Wherever you are in the world, you are not entirely safe from anything that could cause severe injury. Sure enough, the office is no exception. But while falls and electrocutions account for a majority of workplace injuries at the office according to the Occupational Safety and Health Administration, most of these injuries can be prevented by taking precautions.
Workplace injury can happen to anyone and anywhere. If you are working as an accountant at a well-ventilated office facility, you are not safe from pain and fatigue that can develop over the long term.
It is more important than ever to keep yourself healthy at your workplace while you steer clear of any physical danger. Working hard has its benefits, but at the end of the day, you need to safeguard your health every chance you get.
Here are some of the ways you can keep yourself healthy at the office.
1. Maintain a well-balanced diet
Eating healthy is difficult if you are at the office where high stress levels cause you to grab the nearest snack you see. Then again, your favorite munchies could only lead to more stress and even more serious problems like hypertension and diabetes. No matter how anxious you are the office, you need to avoid junk food or high-sodium snacks. As much as possible, swap these with healthier alternatives such as yogurt, a handful of nuts, or even cinnamon sticks. Maintaining a sensible diet should help you get all the nutrients you need to stay active and alert without adding excess fat.
2. Follow safety protocols
Your workplace has a responsibility to protect you from any serious harm. It is probably doing what it can to keep you and your co-workers from getting injured, like fixing defective equipment and providing you with safety gear. In order to prevent yourself from injury, you have to cooperate with any and all safety measures. Prevention, after all, makes more sense than experiencing injury.
3. Keep your rage in check
Often, the cause of an injury is not external. Our temper can lead to numerous problems if we fail to manage it properly. Road rage and throwing a fit in your cubicle can cause your blood pressure to rise and lead to unnecessary injuries. So, try to stay calm. If someone backs up into your car and injures you, keep a level head and contact a legal professional in your area. For sure, there are highly recommended Oklahoma Injury Attorneys who can offer a better way to settle a dispute than screaming at your co-workers.
4. Find time for exercise
Sitting for long hours at your desk can lead to scoliosis and other conditions that can cause unbearable muscle pain. Preventing such injuries is only a simple matter of standing up and doing neck, back, and arm stretches. You do this every 30 or 60 minutes to reduce the risk of spinal deterioration.
Injuries can happen even if you are sitting at your desk. So, be sure to follow these tips and end each day feeling A-okay!
To read more such articles on personal growth, inspirations and positivity, subscribe to our digital magazine at subscribe here
Comments