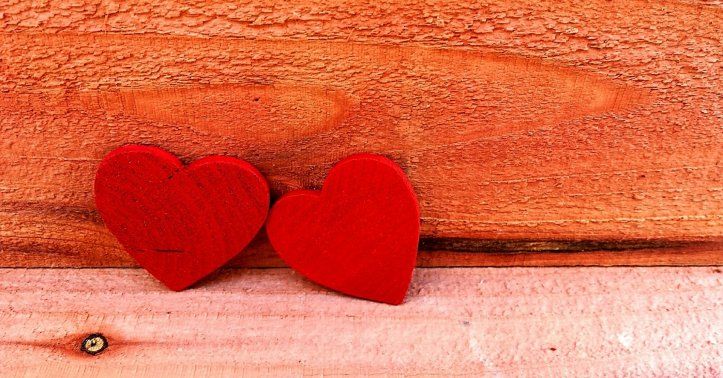 Meeting a Lover from Past Life: 4 Signs to Recognize Him/Her
Every living being on the Earth craves for love. The one difference between animals and humans is that the former are used to love unconditionally. They just show their love and ask for it. Whereas, we humans, thanks to our brains, "think" a lot before we love. And our conditions would put any living being to shame. As a result, we are always searching for love. It could be right below our noses, but our eyes are transfixed somewhere far, looking for the perfect person to love us.
Then, one fine day, we find yourselves meeting a lover from past life.
Our soul and love
Our soul has undergone many lives. This means we have met many soul mates. But, strange as it may seem, we keep meeting the same souls again and again.
History has evidence of the fact that people meet again in another life. It can even happen during a random video chat thanks to modern technologies. When they meet they feel as if.."
This is because of the soul group. It consists of people whom we have blood ties with, whom we have close bonds with, and more. This forms a kind of tree. In every life, we meet these souls in different physical forms. They could be people whom we fall in love, people who cared for us, people who hurt us, people who came into our lives to teach us something - good or bad. So, meeting a lover from past life is common.
"I know you, don't I?"
Haven't it happened to you before? You just met somebody and you instantly get a feeling that you have met him or her before. That feeling of familiarity is so obvious.
If this has happened to you, then you may have met a lover from past life.
Past life regression therapy is the best thing you can do in this case. It clarifies your doubt and gives you an insight into whatever is happening in your life. The therapist can also guide you on how to go through the experience of meeting a lover from past life. There are so many past life regression stories doing the rounds. It seems like the world is a family. There are soul connections everywhere.
Signs of meeting a lover from past life
Both of you share interests that come from a particular place and time in history.

When you fight you feel as if you have fought like this before. Sometimes, you may even feel you have fought for the same reason before!

You instantly develop a rapport or bond with each other. Just the first meeting makes you good friends.

You feel love, jealousy, hatred, and other such emotions for the other person. You are unable to explain to yourselves why you are feeling this way for the other person. Chances are that these are feelings lingering on from your past life.
Meeting a lover from past life does not mean you may love this person again in this life. Perhaps your lover may have betrayed you in some way and you may have been hurt deeply in your past. So, when you meet him or her in the present life you may not get a feeling of love, but of hate on meeting this person. And then you don't know why you dislike this person when you have just met him or her.
It is during these moments of confusion that you must undergo past life regression. Does past life regression work? It works but only when you undergo the therapy under a licensed therapist or enroll for a course on this therapy yourselves.
How to know about past life lover
People often experience recurring relationships. These are karmic. They serve to prepare you – and from 'you' we mean your soul, your real self – for liberation. Once your karmic dues are settled, you are liberated from the cycle of birth and death. The Hindus call it "attaining moksha."
In case you experience the earlier mentioned signs of meeting a lover from past life, it is good to contact a past life regression therapist. Why live in confusion or anxiety? The therapist can help you come out of your dilemma and give you a clear insight into your present life relationship.
There is no escape
If you think you can escape from all this, you are wrong. We all are trapped in the vicious cycle of karmas. There is no running away from it. The best way is to go through it. Can you run away from debts? No. The creditors will hammer you time and again. The best way to get rid of them is to repay their debts, right? If you think you can run away to some far off place, some day or the other, you might bump into one of your creditors. You also live in constant tension and guilt of not repaying.
The same is the case with karmic debts. The emotions get etched in our subconscious, which is our soul's mind. It passes on from one life to another. That's the reason when you encounter one of your "creditors" or "debtors" of your past life in the present life, those emotions surface. Unless you undergo a past life regression session, you may not know why you are feeling this way for the other person who may have nothing to do with you in this life.
Meeting a lover from past life indicates that your or the person's debts are due from the past life. You have met to clear the debts. There are instances when a person is already married. Yet, after a few years, he or she meets somebody with whom they fall in love with. Extramarital affairs are immoral. But, somehow you want to care for this person. It is always best to act ethically in these cases and do what is best for your family and for the other person.
Perhaps past life regression training can help you deal with such complex cases in life. Do you know Delhi and Mumbai are the hotspots for this therapy? You can undergo past life regression training in Delhi and become an expert in decoding your past lives.
Attracting Your Ex-Boyfriend/Ex-Girlfriend
How do you want to entice your ex-lover back into your life? The majority of people end up with their previous partners. Some, however, do not. If you wish to resume your love tale, there are a variety of strategies to entice your former partner. You might want to have a look at the following options:
Rose quartz, amethyst, rhodonite, ruby, moonstone, or jade stone are healing crystals or gemstones that can assist you in attracting your previous sweetheart. You can seem more desirable and approachable by wearing a bracelet or necklace with your favorite birthstone.
As previously said, past regression might assist you in remembering who your previous partner was. So, when you meet him or her, talk about items you noticed in your previous life, such as his or her favorite pastime, to entice your sweetheart.
The most essential thing to remember is that your previous boyfriend or girlfriend was drawn to you because of your unique personality. So, when you recognize him or her, don't be scared to exhibit who you are, warts and all. You'll begin to love and accept the individual for who he or she was before you started getting to know each other.
Train yourselves to tame your past
Training in past life regression can help you recognize the reason why things are happening in your life, say, meeting a lover from past life. You know how to handle the situation. Souls who meet in the present life may or may not stay in each other's life forever. They simply come into your life to complete the unfinished work left from the previous life. Once the karmic debts are done, they go away.
Past life souls teach you life's lessons. Once you learn them, they go. This is for your own soul's good. As you repay each karma, your soul is refined.
One of the pre-requisites of a successful past life regression session is to let go of your ego. You must have an open mind and heart. Be ready to accept what lies ahead.
Some of you may be wondering, "Is past life regression safe?" It is. If you learn this therapy from a certified and renowned therapist, you develop excellent skills to awaken your subconscious mind and enter your past life. The courses teach you how to let go of the present for a particular period so that you can journey into the past. It also teaches you how to come back to the present by letting go of your past. The last one is important.
Life throws us mysterious and challenges. But actually, they are not. Nothing is a mystery in the Universe. Everything happens for a reason. Once you know the reason, life becomes easier. Past life regression helps you dig out the reason. For people who wish to go deeper into this therapy, there are past life regression classes in Delhi. They teach you the A to Z of this therapy. The classes equip you to analyze your emotions, increase self-awareness, relax the mind, interpret the dream-like past life scenes, and to safely come out of the past. The classes and courses provide certification.
Learn past life regression therapy and you would never ask, "Why is this happening to me?"
To read more such articles on personal growth, inspirations and positivity, subscribe to our digital magazine at subscribe here
Comments

Amit Chauhan
25-04-2019 at 04:07:55 pm
Such an interesting article! I could not stop reading till the end!
---